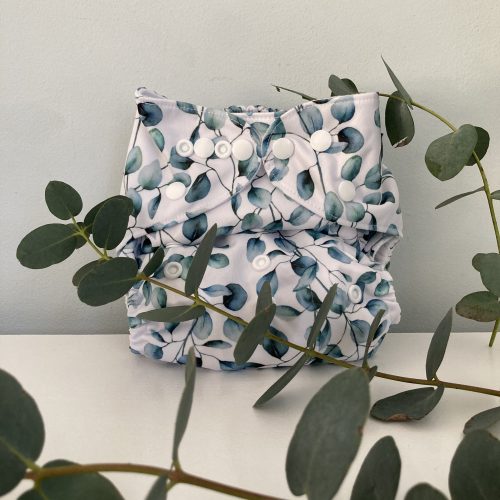 Yoho & Co are a New Zealand brand which are now available in the UK. They are a pocket nappy and depending on your insert choice they cost either around £14 for hemp, or £13 for bamboo. I've gone for the hemp option as I prefer the fabric – if you want some more information on fabric choices then have a look here.
The nappy only comes with a popper waist fastening. There is a double overlap option on the waist tabs to get the waist small, and hip stability poppers. The rise poppers are in three rows which helps give the nappy a good shape. Overall it is a generously sized nappy and although it should last comfortably to potty training, you may struggle to get a good fit on a smaller baby. Especially if they are short. The outer PUL is ok, but certainly not the nicest I've felt. The leg elastics are gentle though.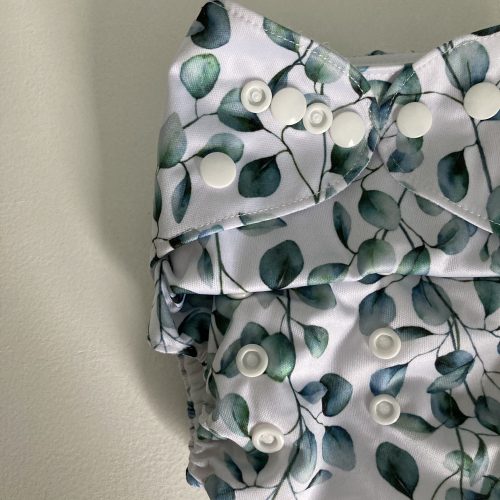 Inside the nappy is fully lined with a suede stay-dry cloth so you don't need to use a liner if you don't want to. The suede cloth has bobbled slightly but this is normal for the fabric. The pocket opening is at the back. Both the lining and PUL are elasticated, giving a decent sized opening for stuffing.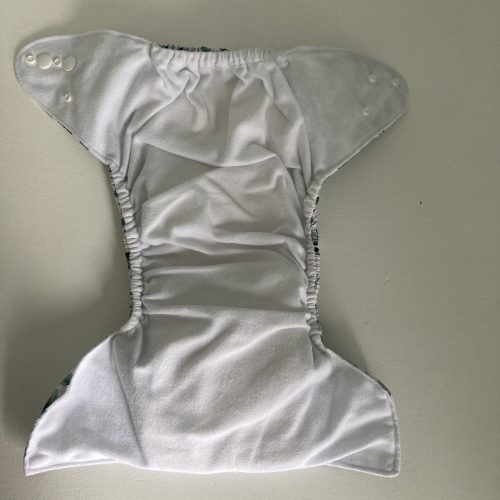 The nappy comes with just a single insert, in either hemp or bamboo as mentioned above. Either option is 4-layers. I haven't tried the bamboo, but I would expect the hemp to be slightly more absorbent. The hemp insert is very slim. However the absorbency, for my average wetter, is insufficient. I need to boost this nappy in order to reliably get 2 hours wear. I tend to boost with either an Easy Peasy hemp booster, or a cotton prefold.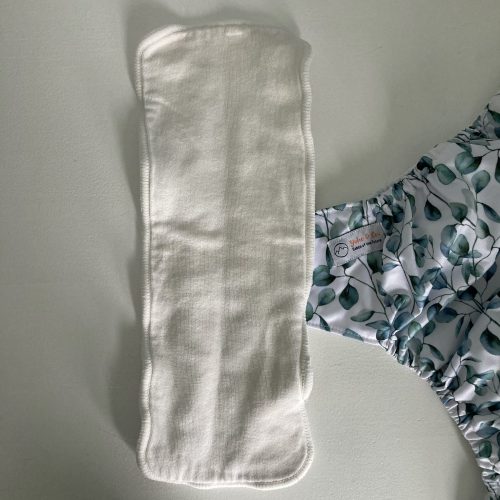 The care instructions on the shell state that the nappy (or at least the shell) can only be washed at 35c. As I wash my nappies at 40c normally this is quite frustrating. I do not want to have to separate my nappies into separate wash loads. I have been washing at 40c with the other nappies, and haven't experienced any issues. But this has only been for a short period of time and I'm aware that it has invalidated the warranty.
Overall this is a reasonable nappy for the price. But there are other nappies for a similar price point which I would recommend over this one, mostly for better absorbency.
You can also see this review, and many others, on my YouTube channel.