Modern Cloth Nappies offer two birth to potty nappies, the Pearl and Duo, and now they offer both in newborn sizes, you can find the newborn Pearl review here.
The Duo retails for around £12, it is effectively a smaller version of the BTP Duo. Unlike the BTP nappies the newborn Pearl and Duo are very different, the Duo is much more generously sized.
I first tried this on my baby not long after she was born (7lbs 8oz at birth) and it was a bit gappy on the legs. We started to get a better fit around one month old when she was over 9lbs. It did last us until around 5.5 months (she's very average weight and height). I don't think this is the best option if you're expecting a small baby or want to cloth straight from birth, but if your baby is likely to be a little bigger, or you want to start after a few weeks then this is a great option as it will really last.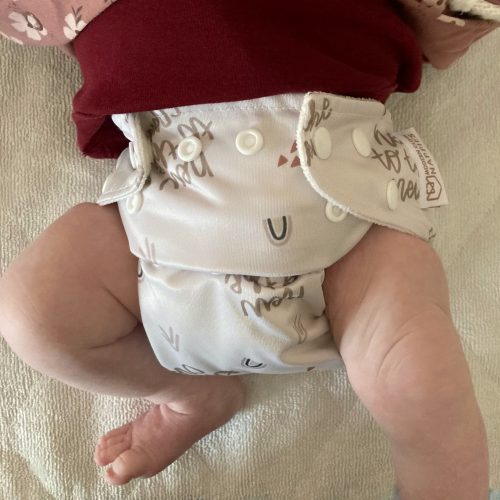 There is a popper waist fastening, but no overlap tabs. The waist is a little generous but I think by the time your baby is able to fill the leg holes out the waist should be fine. There are rise poppers to adjust the length which isn't that common on newborn nappies, so really pleased to see this feature.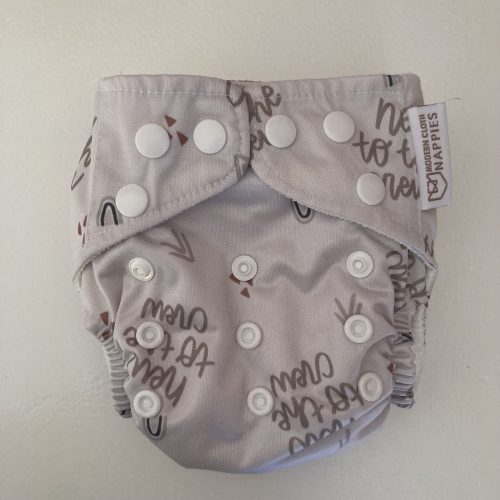 There is a good range of waist poppers so there are plenty of size options once you get past the possibility of needing to overlap the waist. It doesn't have a cord cut out which makes it a little trickier to fit on a newborn.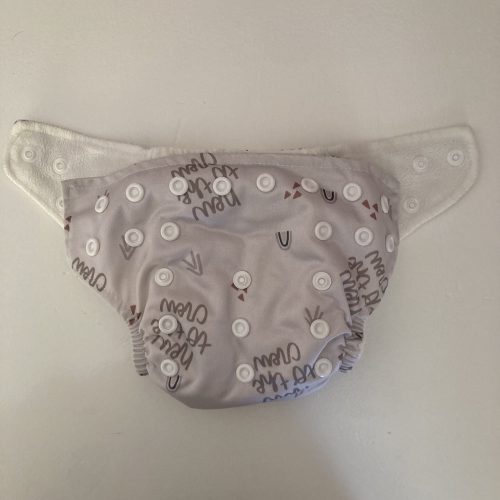 Inside is fully fleece lined, again not that common on newborn nappies but a good feature in my eyes. The fleece is lovely and soft. There is an internal double gusset, which I don't normally like because it makes solid removal more tricky, but prior to weaning you don't need to remove solids so this isn't an issue with this nappy. It also has a PUL tummy panel.
The pocket opening is at the back. This is a pretty decently sized opening for a newborn nappy.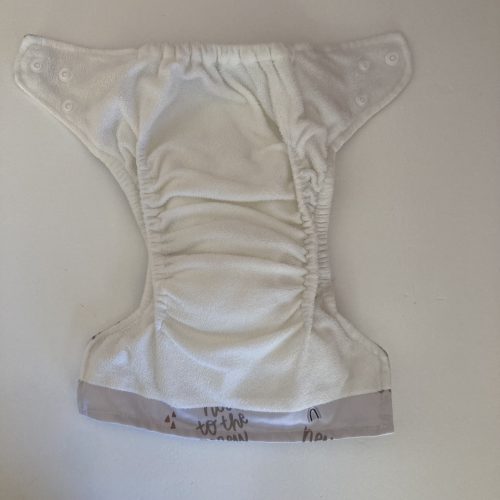 With the nappy you get two inserts. Each one is 3 layers of bamboo Terry. The inserts are soft but that does make them a little more tricky to stuff. Prior to around 4-6 weeks old we could get 2 hours wear from this using both inserts (it is recommended you change you newborn every 2 hours), after then we began to struggle with the absorbency and needed to boost the nappy to get past an hour. There is plenty of space within the pocket to add another small insert (or a cloth wipe which can work well for newborns).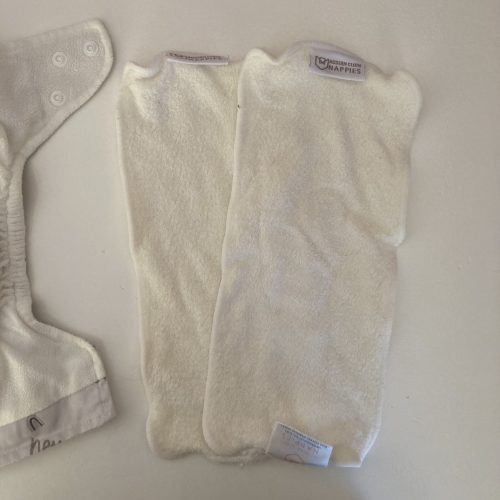 Overall I think this is a lovely little pocket nappy, best suited for if you're looking for something not quite straight from birth but that will last you a good few months. But as with so many newborn nappies, be prepared to boost from fairly early on.
You can also see this review, and many others, on my YouTube channel.