Cheeky Wipes have recently decided to launch their own reusable nappy. It is a two-part system, this review is for the wrap nappy but I have reviewed the fitted separately.
The wrap is a birth to potty and retails for £10-12 depending on the print. It is only available with a popper fastening.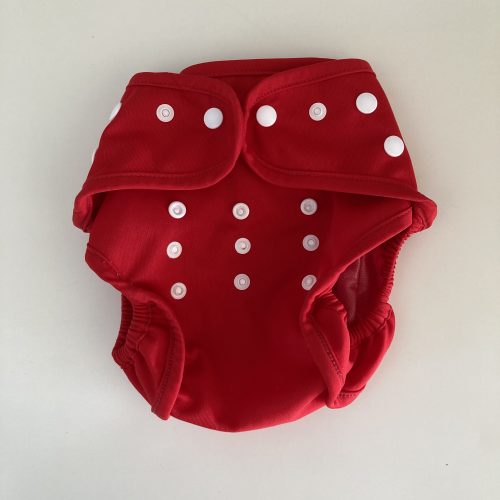 The rise poppers are in three columns, which I prefer. And there is a good range of poppers on the waist panel, and overlap options. The poppers haven't been put on particularly straight, some are out of line or the spacing is not consistent.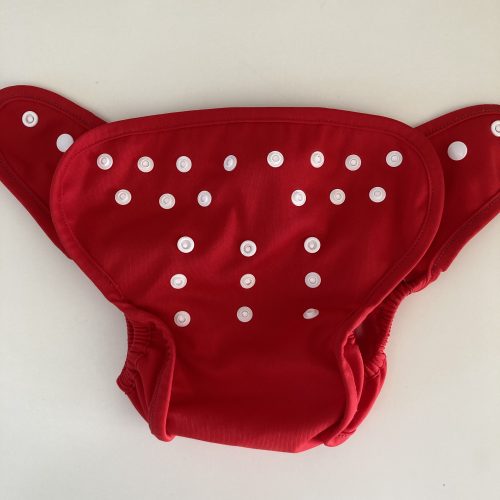 There is a double gusset on the legs. I'm not personally a fan of these as they can often leave an extra sock mark. However the outer gusset isn't actually elasticated, it's just a fan of fabric. Good for not leaving extra sock marks, but I'm not sure how this helps containment.
I find the elastics very harsh on this wrap. Especially the back elastic which is tighter still than the legs. I have only used this wrap once because of this as the marks were too deep on my boy to continue.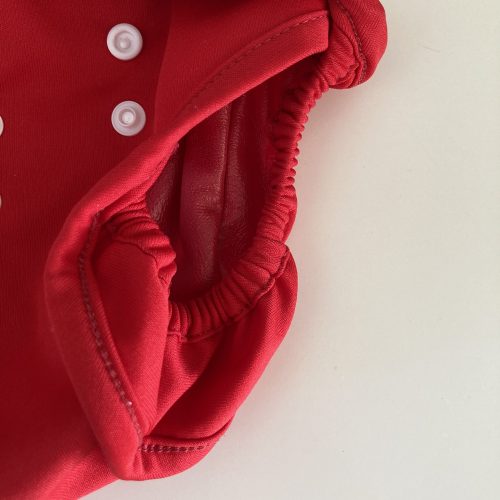 Inside the wrap is a normal exposed PUL. There is a very generous tummy panel, which helps prevent leaks and is useful for tucking in pad-folded absorbency.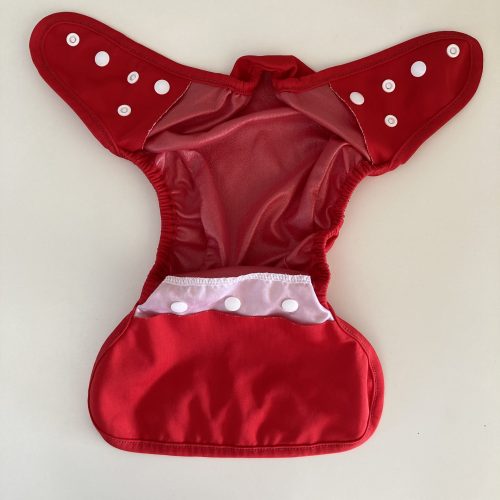 I have the larger (toddler) sized Cheeky Doodoo fitted nappy and I find this wrap isn't really big enough to accommodate the nappy. The fitted leg frills are particularly difficult to contain. Perhaps it provides better coverage on the birth to potty version, but if you're going for the toddler fitted then I would recommend looking for a different wrap.
Overall I cannot use this nappy. The sock marks are unacceptable. The quality also feels quite low, certainly lower than the fitted nappy which is a similar price.
You can also see this review, and many others, on my YouTube channel.