Modibodi are an Australian company who make period and incontinence (suitable for light bladder leaks) underwear and swimwear. As well as their main collection they also have ranges aimed at teens and men.
They feature 'real' bodies in all of their media. Their products are made outside of Australia but ensure that their suppliers comply with fair wage and work standards.
There is a range of different styles, colours and absorbency levels on offer. I've only tried the Classic Bikini which is a heavy/overnight absorbency and retails for £22. Depending on which product you choose they vary from between £14.50 to £37 a pair. Although if you are purchasing these for your periods then I would always go for the heavy flow so you have more protection.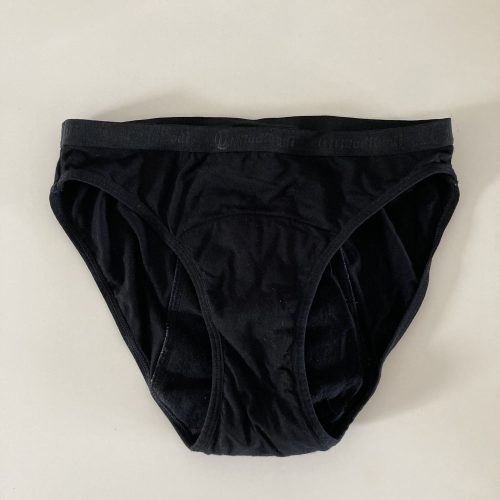 They are very comfortable and soft on the outside. I would say they run true to size as well. Although I have the heaviest absorbency level they are still very slim, when you're wearing these they do not look or feel any different from normal underwear. My only issue with them is with this particular style the elasticated waistband begins to fold over on itself after multiple washes. Once you put these on you can smooth it all out, but it is a little frustrating.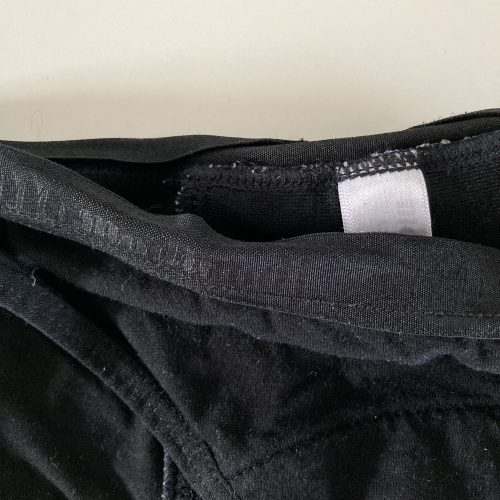 The inside is also very comfortable and soft. They feel just like normal underwear. The absorbent panel comes up fairly high on the front, and then all the way to the waistband on the back, making these a great option for overnight as well.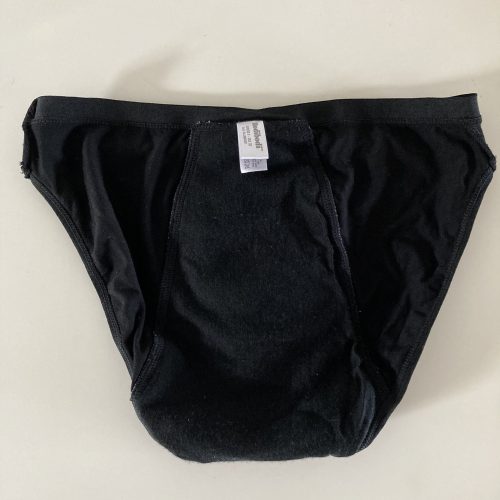 Everyone is different but I find these won't last all day during the first few days of my cycle. Because I need to change them I find cloth sanitary pads more convenient. From mid-cycle onwards these are definitely my preferred option, and I absolutely love them for overnight too.
They are easy to care for. Just give them a cold water rinse once you have finished wearing them, and then wash with your normal washing just skip the fabric softener if you use that.
I would definitely recommend these to everybody. Cloth sanitary products (CSP) in general are great, and this is a particularly good product. As well as feeling comfortable to wear it also means there are no chemicals against your body.
If you want to give them a go then Modibodi currently offer a 30-day trial, so if you don't like them you can send them back for a full refund. And you can use my referral code for a discount.
You can check out my review of the Modibodi underwear, or other items including some more CSP on my YouTube channel.