The Motherease Airflow is one of their best selling products – and this is no surprise given how excellent they are.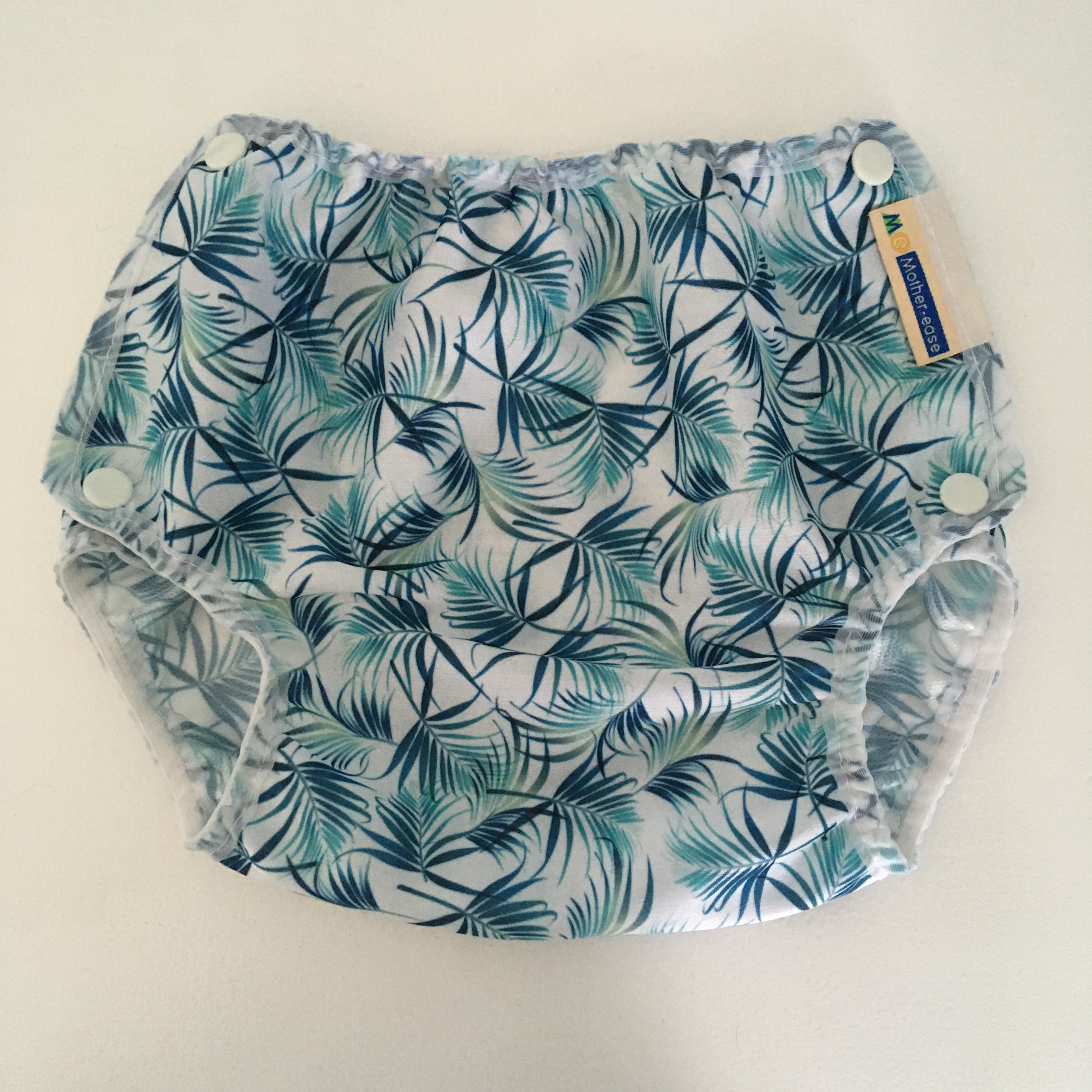 The Airflow is a wrap, it forms the waterproof part of a two-part system. You'll need something absorbent to go underneath, either a flat or shaped nappy will work. However due to the loose fit of the Airflow any flat nappies need to secured to your baby (using a nippa) otherwise it will shift around and leak.
The Airflow is a sized wrap, meaning you'll need multiple wraps from birth to potty. This will cost more in the long run. Motherease currently make Airflows in extra small, small, medium, large and extra large. There also used to be a medium-large size which has been discontinued but still a very useful size, especially for slim babies. You might be able to pick these up preloved.
The wrap is made from Motherease's good quality PUL. It's a thin PUL and feels almost silky which I really like. There is an elasticated waist and leg holes. All finished with Motherease's binding. The binding is notoriously fragile and is my only real criticism of the wrap. I would always recommend washing your wraps together in a mesh bag to protect them, especially if you have any Velcro nappies.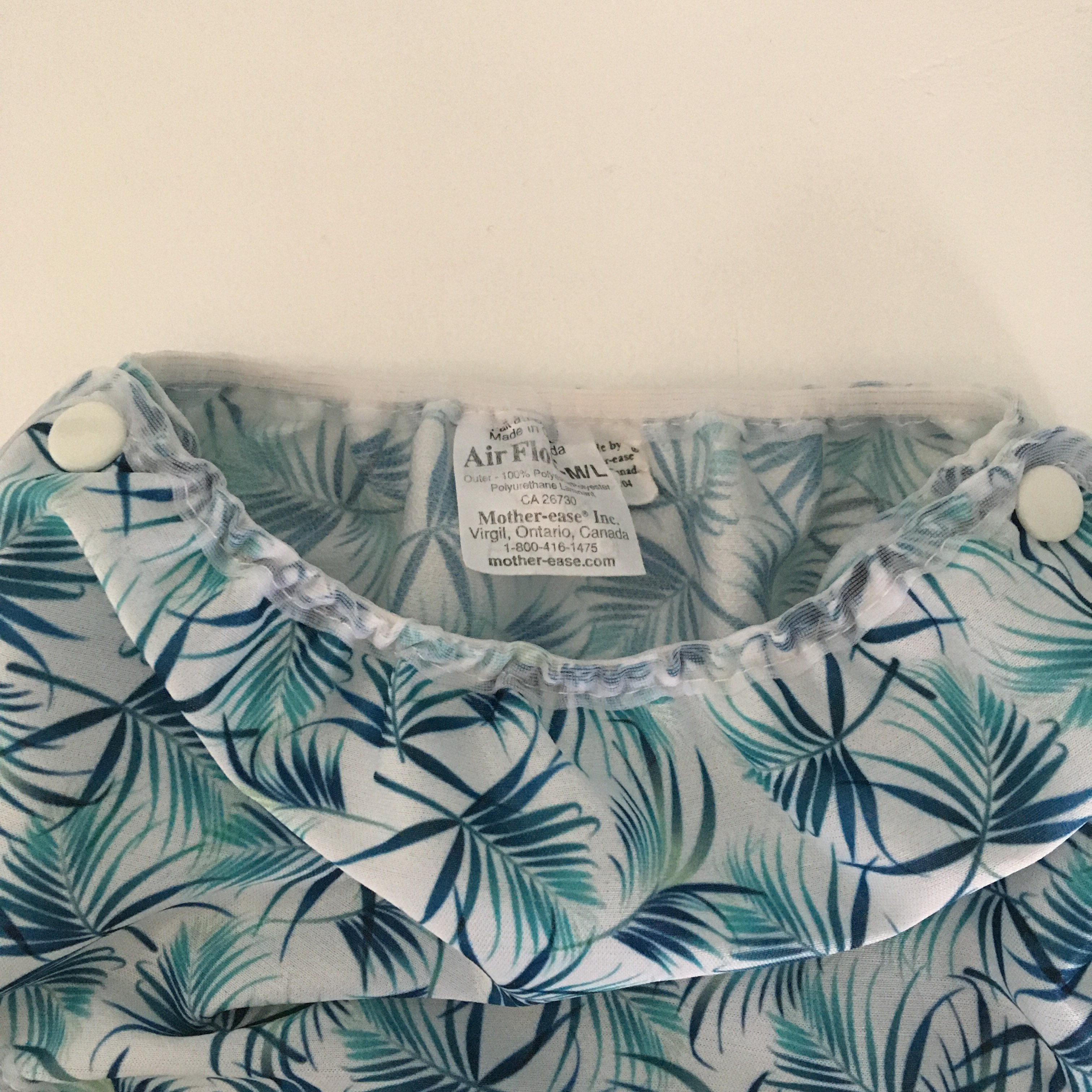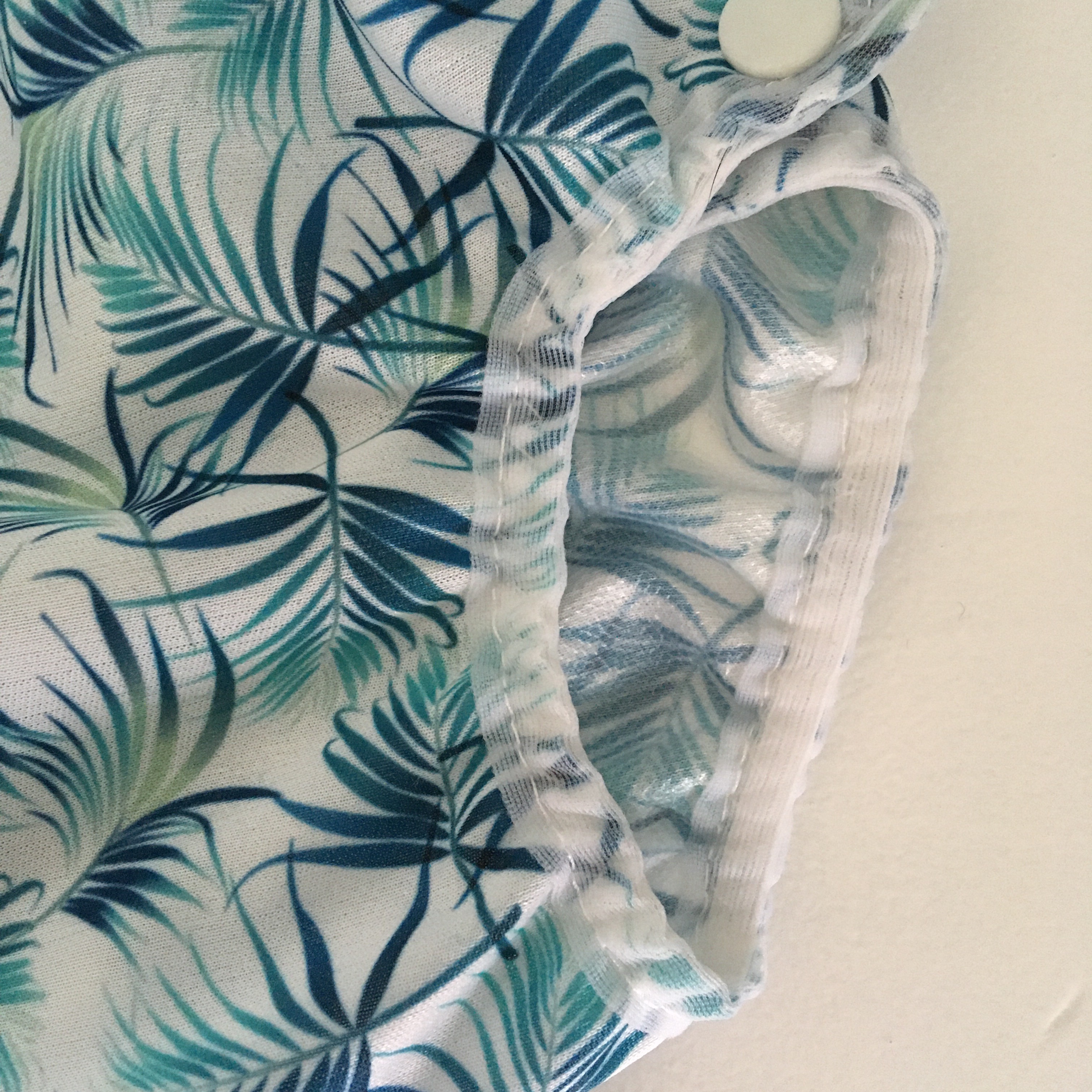 The Airflow has a puffy fit, but because the PUL is so thin it squashes down under clothes. So depending what you use underneath this could be a very slim option if that's an important factor for you.
It is only available in a popper fastening. Motherease also make a Velcro-fastening wrap (the Rikki) but it is a very different product, not simply a Velcro version of this. I've done a separate review of the Rikki. There are separate poppers to adjust the leg and waist, this gives good flexibility of the fit which is useful if your baby has slimmer or chunkier waist/legs.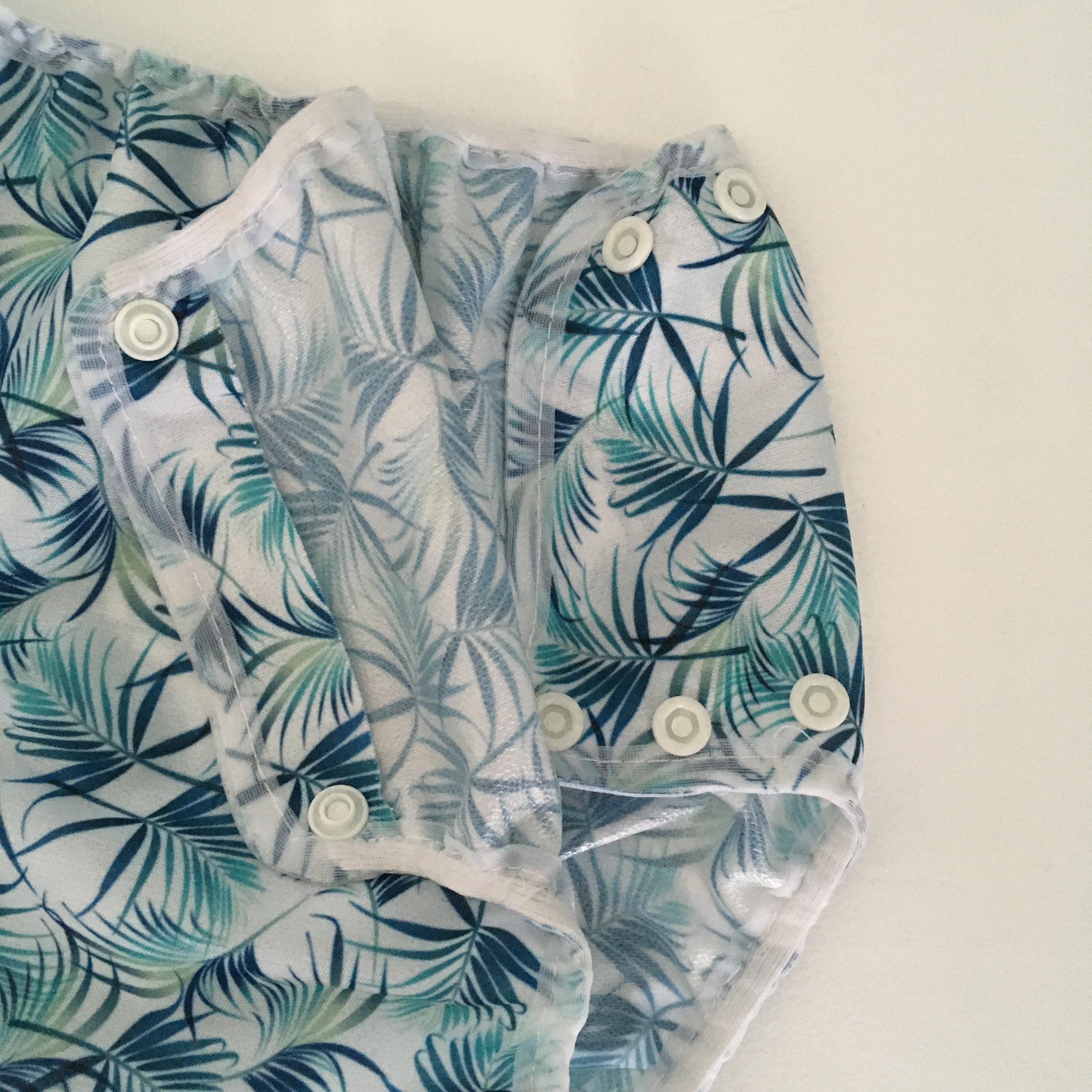 From size medium-large upwards Motherease has removed one of the waist poppers. So you only have two waist poppers but still the three leg poppers. I do wish they'd continued with the three waist poppers as it gives more sizing options.
The Airflow works brilliantly. I use it for both day and night nappies. It is by far the best wrap I have used. Because of the looser fit it doesn't leave any sock marks which is more comfortable and so perfect for nights. It has a surprisingly good containment given that the leg holes are supposed to be slightly gapping. On the rare occasion we've had an explosion from the fitted nappy underneath the Airflow has managed to stop this situation becoming something much worse.
There is a decent range of prints and block colours available. Currently these wraps are so much in demand that preloved ones resell for almost RRP, especially in the larger sizes. So whilst they are a more expensive option you will hopefully be able to recoup a lot of the outlay.
You can also see this review, and many others, on my YouTube channel.