Natural Mamma are an Italian company, they very kindly gifted me their Cloud nappy to try. This is my honest opinion of the nappy. The Cloud is a pocket nappy which retails for around £11.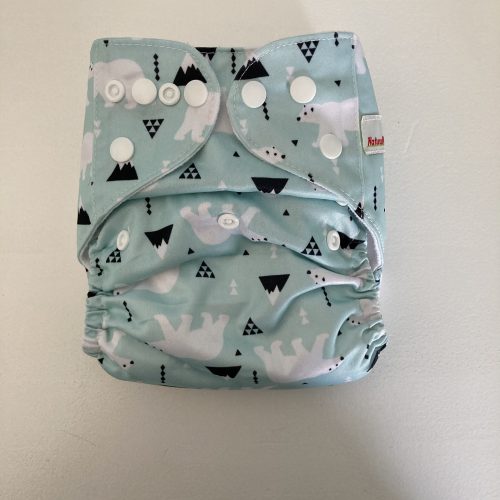 There are three columns of rise poppers which is my preferred option as it keeps the shape of the nappy better. There are only two rows of rise poppers, we are on the middle row with plenty of space to spare so I'm confident this will fit until potty training, but it is unlikely to fit small babies. It has a popper waist fastening, with two overlap options so great for skinny babies. And there are also hip-stability poppers.
Inside is suede stay-dry layer, so no need for additional liners if you don't want to use them. The fabric has stayed very soft, even in my hard water area. It has bobbled slightly but that is common with suede and it does not affect the use at all.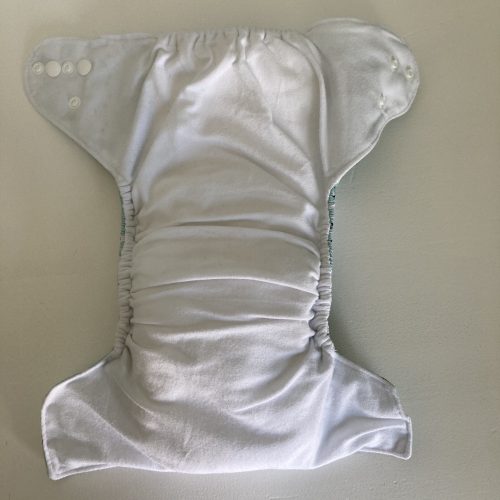 The pocket opening is at the back, again my preferred option. Both the lining and PUL are elasticated so the opening is a good size for easy stuffing.
With the nappy you get two microfibre inserts. Microfibre is prone to compression leaks and therefore not an ideal fabric to use alone for most babies. The nappy is also fairly bulky with both inserts. I would either remove the inserts completely as use a cotton prefold, the newborn sized ones make great pocket nappy inserts. Or use one of the microfibre inserts along with a natural fibre booster (my go-to are Easy Peasy hemp boosters). Place both inserts inside the pocket but with the natural fibre closer to the PUL and the microfibre closer to your baby. For a boy fold the natural fibre insert in half and place it towards the front end of the nappy. For a girl either just lay flat, or fold in half again and place in the middle-front area. Using just one microfibre insert does give you an extra one spare so you may find this useful during the winter when drying times are longer. The pocket itself dries very fast so having extra inserts could be useful.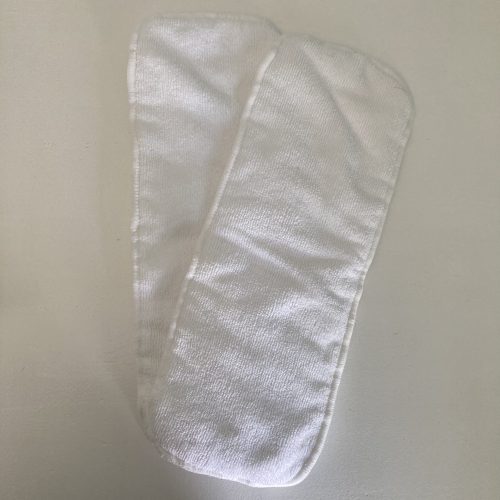 Overall this is a decent nappy for the price. You will need to spend a couple of extra pounds on some natural fibre boosters, but it should then offer reliable absorbency. It will fit older babies well, even if they are skinny, right up until potty training. But for small babies, particular shorter ones you may need to wait to get a good fit.
You can also see this review, and many others, on my YouTube channel.