Boots released their own reusable nappy in Spring 2021, I was initially really pleased to see such a large high street retailer taking this step. The nappy retails for £10, and there are just two prints available.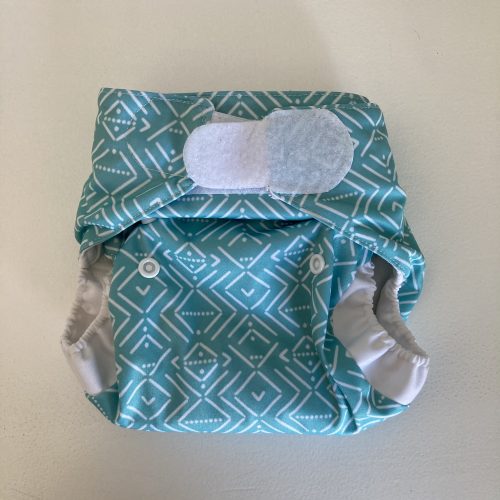 The rise poppers are only in two columns, I do normally prefer a centre column, especially on a nappy which is wide – and this one definitely is. There is also limited adjustment in the rise. My boy is two and very tall for his age, we are still on the middle rise. I feel confident this nappy would last until potty training, but as the smallest rise is only a minor adjustment in the length I don't think it would work on small/younger babies.
The nappy has a velcro fastening with the option to overlap the tabs to create a smaller waist. The velcro has remained sticky during the short time I have been using it. The velcro panel is a good size giving plenty of adjustment on the waist. There are also laundry tabs to prevent the nappy from damaging other items during washing.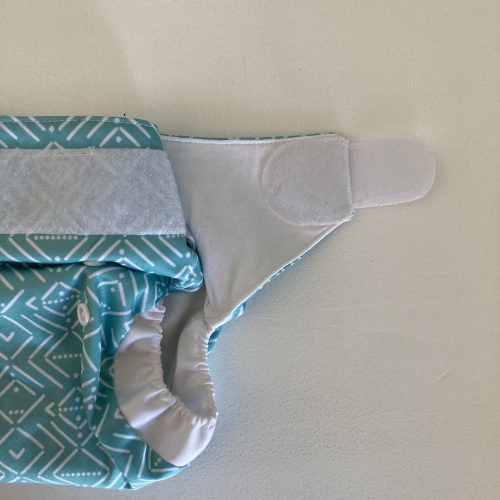 The elastic across the back is wide which I much prefer as I think it is more comfortable on my baby. The leg elastics are really thin, I had been concerned that these would dig into my baby but they are fairly slack and so have been gentle. My baby hasn't soiled the nappy so I cannot comment on the containment, but I have struggled to get the legs snug so I am concerned about the containment.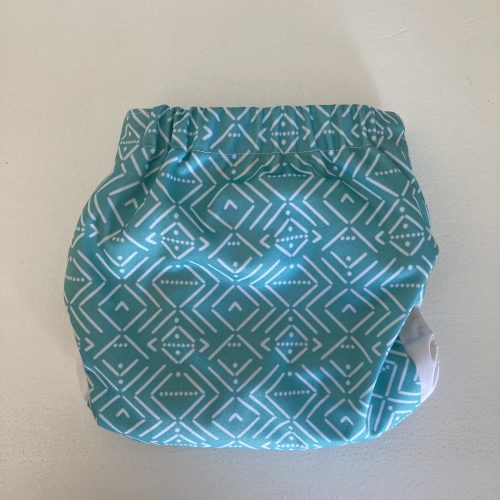 Inside there is a PUL tummy panel. The back section is cotton. Around the legs the outer most part is PUL, with a polyester fabric towards the middle. Then the centre panel is made of 3 layers of bamboo. I find the absorbent core very narrow, which is strange on a nappy which is very wide.
The nappy isn't stay-dry so if you don't want your baby to feel wet you'll need to add a fleece liner.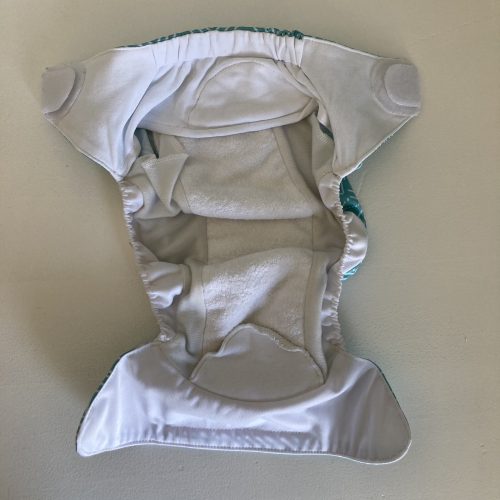 Underneath the front and rear flaps are two sets of poppers. These can be used to secure the bamboo boosters which Boots also sell. I haven't tried these boosters myself, but from what I've seen they are extra pieces of the bamboo used in the core of this nappy. On the website it claims that by adding these boosters you would be able to get 12 hours of absorbency. I personally just can't see that being possible even for an average wetter.
There is a large pocket opening at the back which you can use to add any additional boosters you need.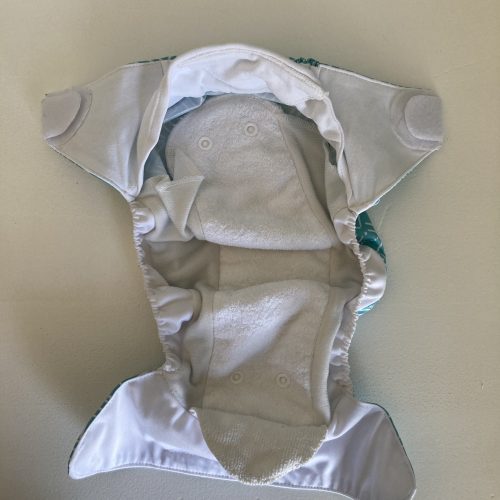 You will definitely need to significantly boost this nappy. My advice would be to treat it like you would an empty pocket nappy shell and add inserts accordingly.
Overall I'm really disappointed with this nappy. Boots have a good range of own-brand products, many of which are excellent, and I had hoped that would be the case for this. For what is effectively an empty pocket nappy I find the £10 price tag high. For just a few extra pounds you could purchase a much more reliable nappy, see my guide to budget nappies. I am worried that parents will see these in stores and decide to give cloth a go, only to be faced with nothing but leaks, and then of course give up.
You can find this review, and many others over on my YouTube channel: