Bear Bott make a range of different nappies and accessories. I have reviewed the Ai2, and pocket and AIO already, plus the liners and change mat. They only make one style of newborn nappy, and Ai2 but it is available with the option of a stay-dry or bamboo insert, both options retail for around £14.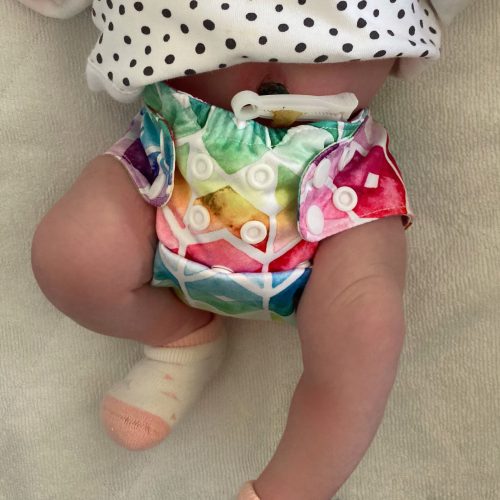 Like the rest of the Bear Bott range, it has a popper waist fastening with an overlap to get the waist extremely small. The rise poppers give lots of flexibility with the sizing, which is a great feature to see on a newborn nappy. It doesn't have a cord cut-out which is very useful if you want to cloth straight from birth, but it does have some tummy elastic which helps pull the nappy down underneath the cord stump.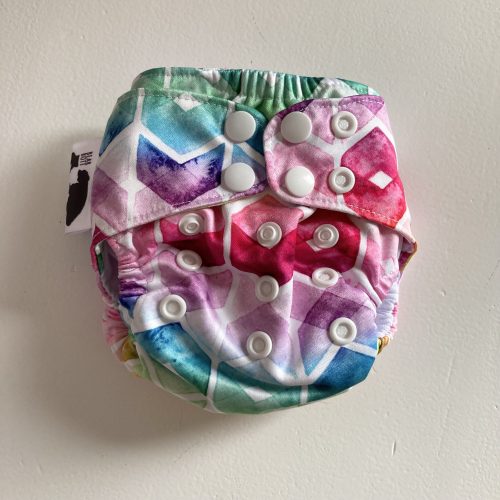 The outside is made from Bear Bott's signature PUL which is the softest I've ever come across and gives a real feel of luxury. The elastics are all gentle and offer good containment.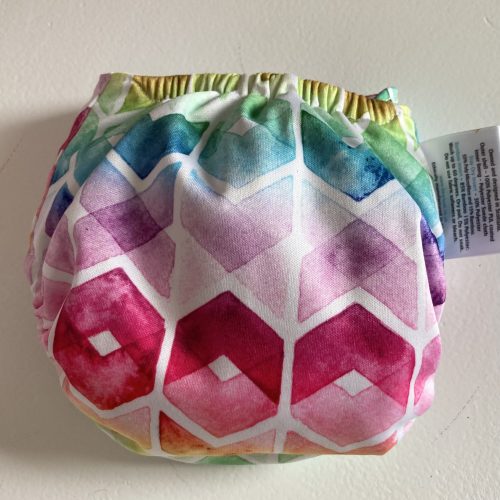 The nappy sizes down really small, probably one of the smallest newborn nappies we used. The leg holes, normally the issue with newborns as they have such skinny legs, are really tiny. We used this right from birth (7lbs 8oz) and it fit her really well. By the time my baby was 8lbs we had to open the first rise, although we had plenty of room left on the waist. So that shows just how small this can go.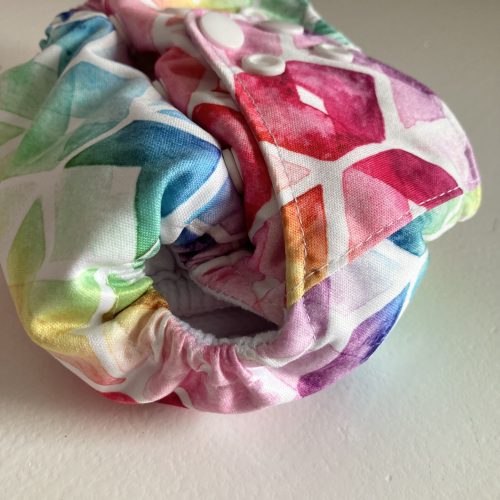 We used this nappy until she was about 7 weeks old, by which point we had the rise fully open, but with some space to extend the waist further. You should expect this nappy to fit straight from birth and last until around 2-3 months.
The reason we stopped using this nappy at that stage was because the absorbency had become too much of a struggle for us. You can of course boost the nappy, and for newborns a cloth wipe can make an excellent booster.
Inside it is very similar to the birth to potty Ai2 nappy. It has a snap-in insert and a stay-dry lined shell. The insert itself is elasticated along the edges, what I call a secondary gusset. This helps the containment but providing a double barrier.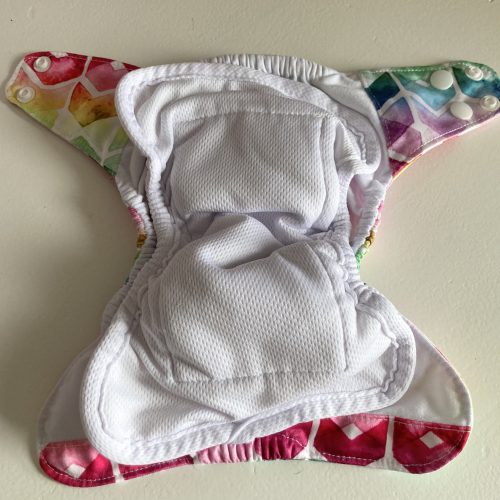 As I mentioned there is the option of either a stay-dry or bamboo insert. I only tried the stay-dry version but I would expect the bamboo to offer a little more absorbency. You can buy the inserts separately for £7 each. Although you cannot really re-use the shell as it is likely the lining fabric will have become wet, it can be useful to have a couple of extra inserts as they take far longer to dry than the shell so it enables you to get the nappies back into use quicker.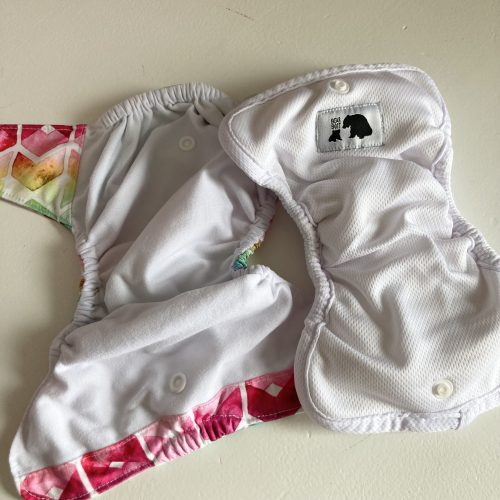 Overall I found this a great fit on a newborn, and I'm confident it would fit a baby much smaller than 7lbs 8oz. That said it doesn't have masses of longevity in the fit. The low levels of absorbency is what let this nappy down for us sadly.
You can also see this review, and many others, on my YouTube channel.