Fiyyah have a pocket nappy, called the Pokkit, and an Ai2, called the Econo. This review is only for the Pokkit, I've not yet tried the Econo. I was very kindly gifted this nappy without obligation to review, however I have chosen to review it and this is my honest opinion of the nappy. Fiyyah also make a range of accessories, including wet bags.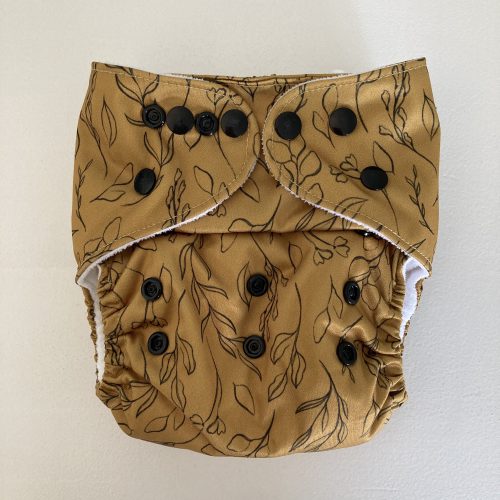 The Pokkit retails for £15, it is only available with a popper waist fastening. It has the ability to overlap the tabs and hip-stability poppers.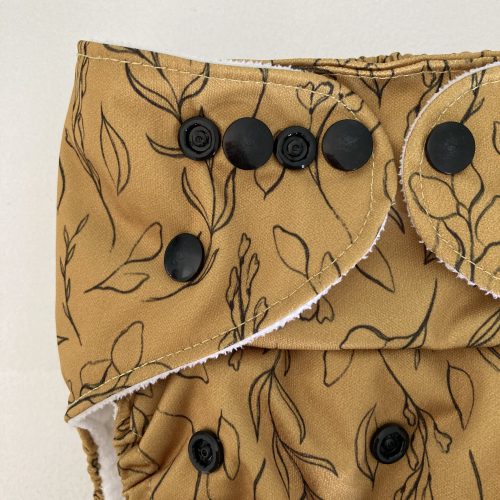 The outside of the nappy is a lovely soft PUL. The rise poppers are in three columns which is my preferred option as it helps hold the nappy's shape. Although it has an extra row of rise poppers, and overlaps on the waist, it is still a fairly generously sized nappy. So whilst I'm confident this will fit until potty training, it will be a bit big on tiny babies.
We get a great fit with this nappy on my tall, skinny baby. I also find the nappy slim fitting, even with both inserts.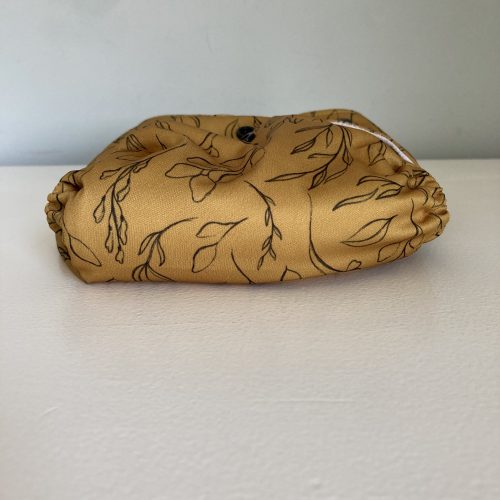 Inside is lined with a beautifully soft fleece. There is a PUL tummy panel to help prevent leaks. There is also an internal double gusset. For me personally I'm not a fan of double gussets, and whilst this doesn't bother me as it doesn't leave sock marks and we're at the stage where solids can be shaken off easily, I would prefer the nappy to be without this. But this is the only negative feature of the nappy in my opinion.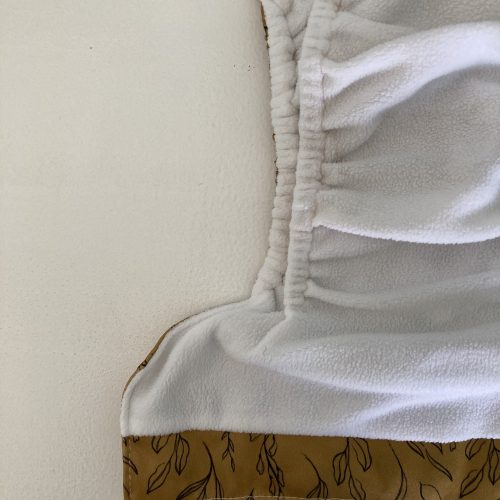 The pocket opening is at the back of the nappy. Both the liner and the outer PUL are elasticated making this a good sized opening.
With the nappy you get two bamboo inserts. Each one is 4 layers of bamboo, and again these inserts are really soft. I'm really pleased these are pure bamboo, often in nappies like this the inserts are made of bamboo and microfibre but Fiyyah have decided to offer pure bamboo as it doesn't shed micro-plastics during the wash process. As an added bonus pure bamboo inserts are more absorbent. You can also buy the inserts separately as a pack of 2 for £6.50. I use both inserts for my heavy-moderate wetting baby, but they are often only half wet so I could probably get away with only using one and making the nappy even slimmed. However, I do like having the assurance that we won't get leaks.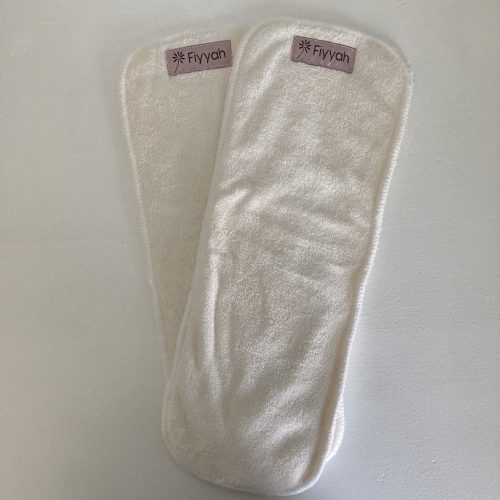 Overall I really like these nappies. They are at an affordable price, but with high-quality materials. The fleece lining is so incredibly soft which is important to me as I like my baby to be comfortable. And the absorbency is great too. I would definitely recommend them.
You can also see this review, and many others, on my YouTube channel.