I love these highly versatile flats. They offer great absorbency for a low cost. And because they can be unfolded they will dry quicker than a normal insert with the same amount of total layers / absorbency. With no elastic there is a compromise on containment – you'll be leaving that mostly up to the wrap, but that also means there's no elastic to damage/degrade so these will easily last multiple children, or even multiple generations.
These are some of my favourite ways to use prefolds, from tiny newborn right up to potty training. I always use size 1 prefolds as they are the perfect size. You can purchase these prefolds here.
Newborn
The Angel fold is perfect for tiny newborns. Similar to the Padfold (below) with an extra step. Quick and easy to do. But suitable for small babies only due to the tiny waist. Add any wrap over the top.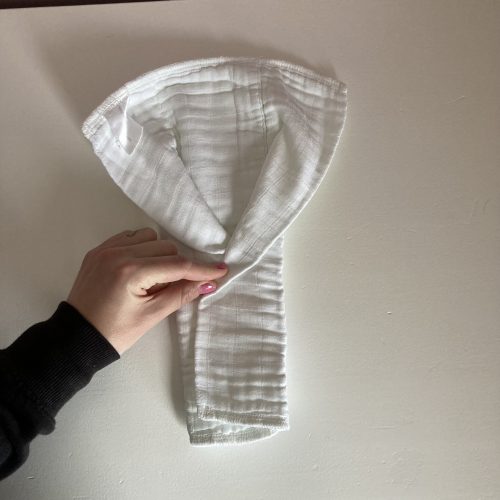 The Jelly roll. Same as above but with an extra step. By rolling the legs in you're creating a barrier to increase poo containment. Again add any wrap over the top.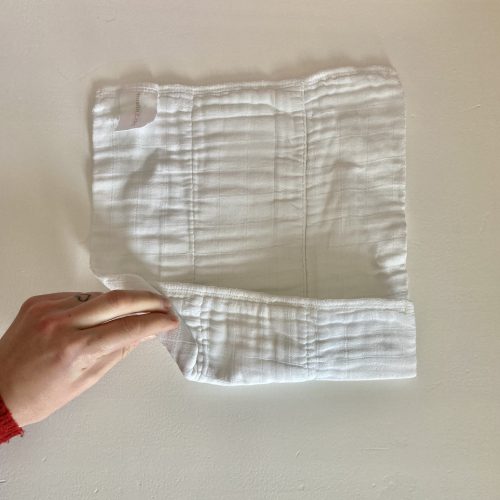 All ages
The Padfold. An absolutely basic fold to create a good amount of absorbency for wraps. Best suited to wraps with flaps, but can be used with any wrap that fits snugly. Length is easily adjustable by folding down the length – this is best done before padfolding. Will fit in any for newborn/sized/BTP wraps.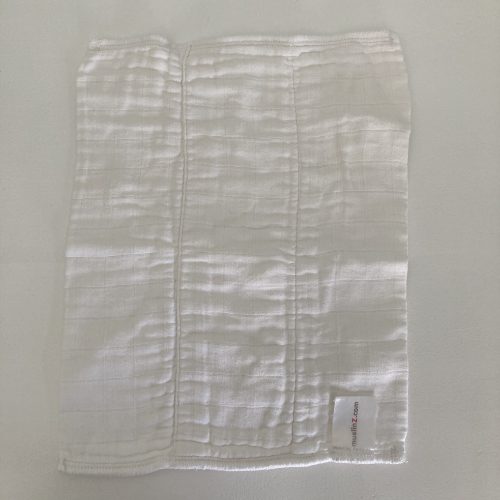 The Burrito fold, named after how you fold a burrito! Creates an extra layer of prefold at one end, the end with the straight edge. Place the thicker end in the front or back of the wrap to target the wet zone. Again works best in wraps with flaps, and you need a wrap that fits snugly to hold it in place. The length can be easily adjusted by folding down the pointy end. Slightly shorter in length than a Padfold so better suited to younger babies.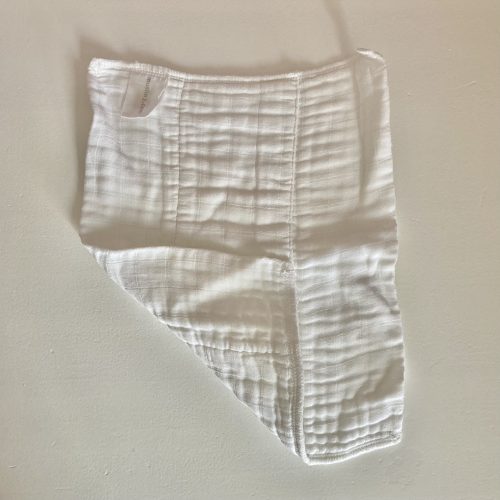 For Birth to Potty sized nappies
Padfold into a pocket. I wouldn't recommend this until your baby is in BTP sized pockets, just because whilst adjusting the length is easy it will create a bit of bulk in a smaller pocket which could compromise your fit. Super easy to do. Add boosters if you need. A fantastic way to keep the cost of modern cloth nappies down – just look for pocket nappies that come without inserts.