Bells Bumz are a UK company owned by a mum, the ethos behind the company is affordable nappies with quality materials. The Bells Bumz range includes a few different nappy styles, wipes and wet bags. This review is for the pocket nappy which I was gifted without obligation to review.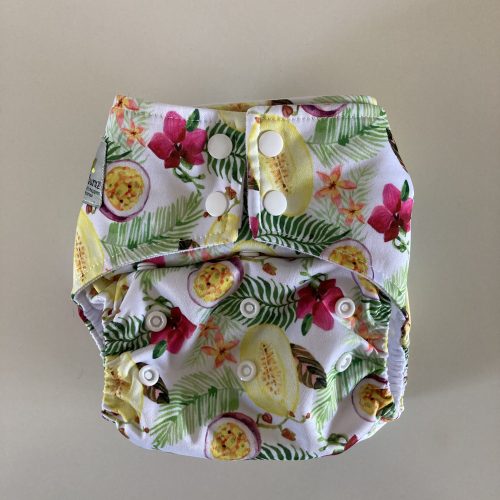 The nappy retails for around £13 and is only available in a popper waist fastening. It is designed to fit older/larger babies and last comfortably until potty training. As a result there are no hip-stability poppers which gives a bit of extra room on the waist. There are also no overlap poppers on the waist so whilst the rise poppers can be used to make the nappy smaller, the waist doesn't go particularly small and I think you would struggle to get a good fit on a small baby. The rise poppers are in three columns and well spaced out to give a good range of length options.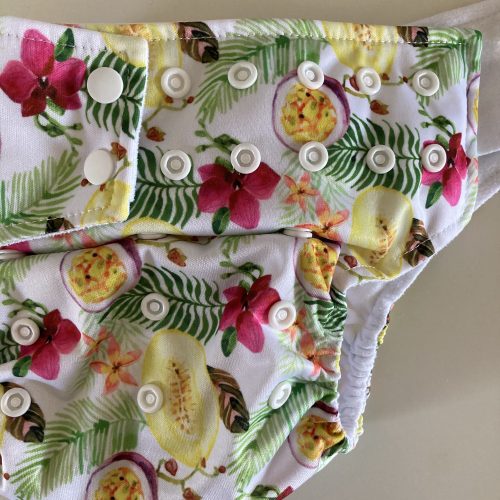 With the nappy you also get a fleece liner. I don't personally use liners, and as the nappy is stay-dry lined you don't necessarily need to use this liner but I guess it's a nice to have in case you need an extra liner.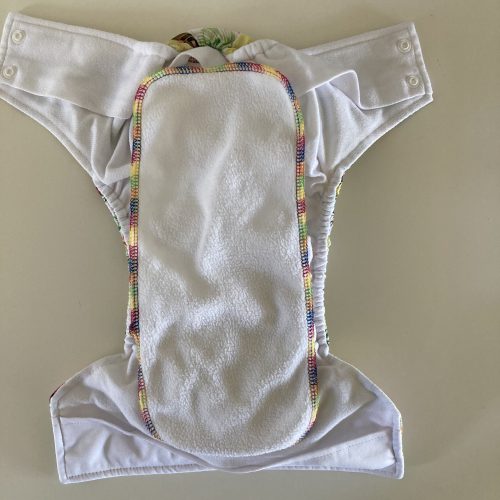 As mentioned the nappy is lined with a stay-dry suede cloth. It also has an internal double gusset which isn't something I'm a personal fan of but I know they are popular with many. There is a PUL tummy panel across the front, this helps prevent leaks. I do find the tummy panel can peak out of the front of the nappy but it hasn't caused us any issues.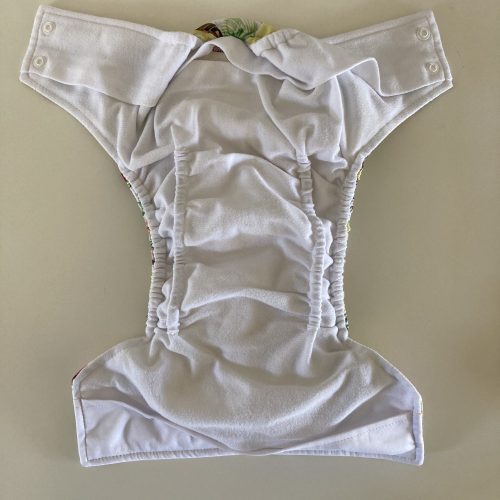 The pocket opens at both ends of the nappy. The is an opening underneath the PUL tummy panel, and another at the back of the nappy. Both openings are a decent size, although I find the back one opens a bit wide and is easier to stuff with. I don't really like double ended pockets because I find it more difficult to stuff. Whilst you have the advantage of being able to smooth the front of the insert more easily, it is harder to keep the insert in place when stuffing.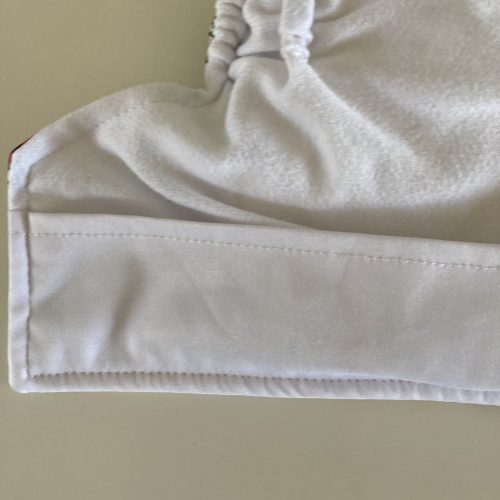 The pocket comes with one insert. This is 4 layers, made of 2 bamboo layers and 2 hemp layers. Additional inserts can be purchased separately for £3.25. The insert is slim but again as this nappy has been aimed at larger babies you will find on the smallest two rises you will need to either fold it or use something else as it is fairly long. I don't find the absorbency of the single insert sufficient for my baby, so you may need to consider purchasing an additional insert, or adding a booster. Once I add one of my own hemp boosters I find this a reliable nappy.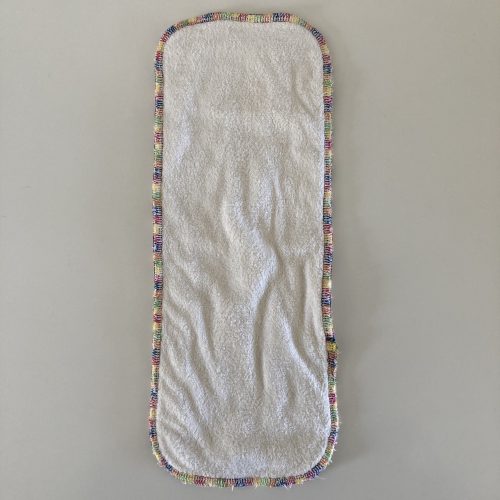 Overall these are a well-priced nappy, and the avoidance of microfibre is welcome.