These are around £1.20 each and sold singularly (although always check my discounts page first).
Approximately 28 x 13 cm.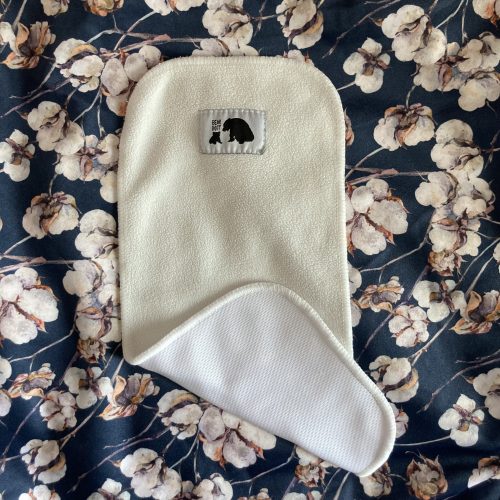 They're the only liner I've found that is fleece one side, and athletic wicking jersey the other, allowing you to choose which fabric goes against your baby's skin. The fleece is a short pile which makes solid removal easier, and it's still soft. If easy solid removal is what you're looking for then chose the athletic wicking jersey to go against your baby.
Although two layers they are still pretty thin. They are slightly smaller so it depends whether you're looking for full coverage or just something more for the centre / wet zone of the nappy.
Personally I wish the label wasn't on the liner though as I worry the edges would feel uncomfortable.