Close Parent are a UK brand who make a range of parenting products, from baby carriers, to cloth nappies and accessories, to potty training items. At the time of writing this I am a Close Parent ambassador which means you can use CLOSEBACG10 for a discount on most products. But these opinions of the nappy are my own.
Close Pop-ins is the cloth nappy part of the business. This review is for the birth to potty Ai2, they also make a newborn nappy and a wrap. The Ai2 retails for £21 for the prints, or £20 for block colours, they are also available in bundle packs which brings the individual price down a little.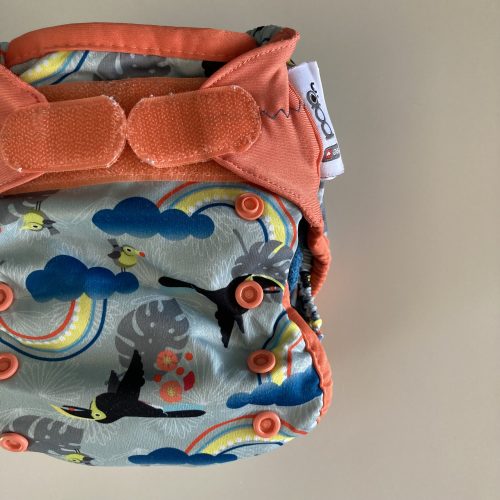 Unusually the nappy is available in either a popper or velcro fastening. Although I typically prefer popper nappies I actually prefer the velcro version in this case. The poppers are just a single row which I really like. There's no option to overlap the waist but I haven't found I needed to, even on a newborn. The velcro does have the option to overlap, and the tabs have a small amount of stretch which is why we get a better fit.
I first used these on my baby once she got to 6 weeks (9lbs 13oz), they were one of the first BTP nappies to fit her. At this point I was really struggling with the absorbency with newborn nappies so it was a real relief to be able to start using these. Also used these on my boy before he potty trained at around 2 years 9 months. He's very tall but quite skinny. At that point we had the rise fully open and I was beginning to struggle to do the waist up. So for smaller/young babies these are a great option, but if your baby is particularly chunky you may find these are too small as you approach potty training.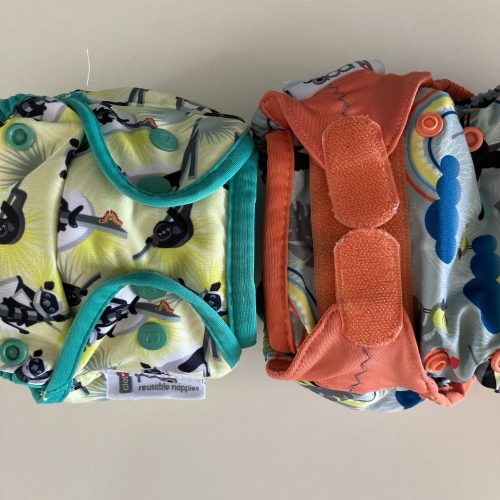 The PUL outer is made from recycled plastic bottles, which I really love because it helps lessen the environmental impact of creating an item. There is an external double gusset on the legs, and contrasting binding on the edges.
The rise poppers are only in two columns. I generally prefer a third column but this nappy is fairly narrow between the legs and I find it holds its shape still.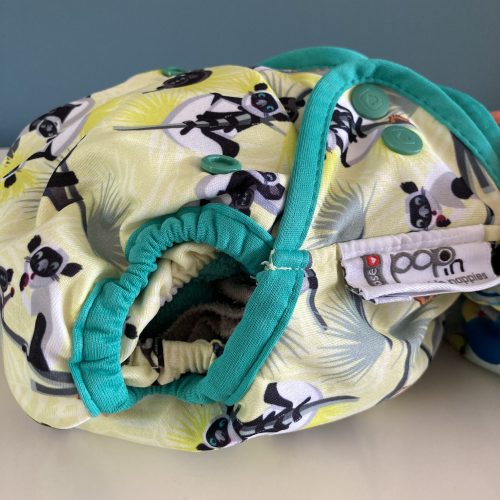 The laundry tabs deserve a special mention on this nappy. All velcro nappies should have laundry tabs (although not all do!). But it isn't uncommon for the tabs to lose their sticky over time, resulting in velcro catching onto other items in the wash and potentially causing damage. The Pop-in laundry tabs are behind a slit in the back PUL panel. They can just be used by sticking the two pieces together, but if they have begun to lose their sticky then you can push the fastened tab back through the slit which will hold it really securely. Best laundry tabs I've come across!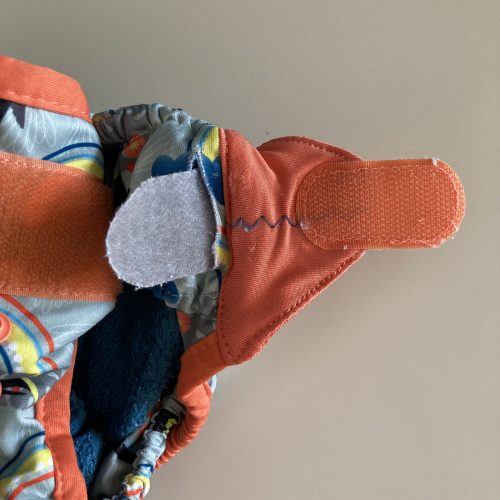 The nappy comes with two pure bamboo inserts. The main insert is elasticated which gives additional containment, effectively a triple gusset as the outer shell is already a double gusset.Then a booster which attaches to the main insert with a single popper. The main insert then attaches to the shell using two poppers at the front, and two at the back. The back poppers are on little tabs which gives it a bit of flexibility to move in the shell to accommodate the different rise settings. I find the absorbency of these nappies really good, my baby is a fairly heavy wetter but we don't need to boost these further. They are one of the nappies I reach for when I know I need something reliable.
You can purchase the insert set separately for £9, and there is also a night booster (which I haven't tried so can't comment on) which is £14. Adding additional insert sets is a cheaper way to bulk your stash as the shells dry quickly but the inserts take a bit longer. But the shell isn't a traditional Ai2 that can be wiped clean and reused, you need to change the whole nappy when you change your baby.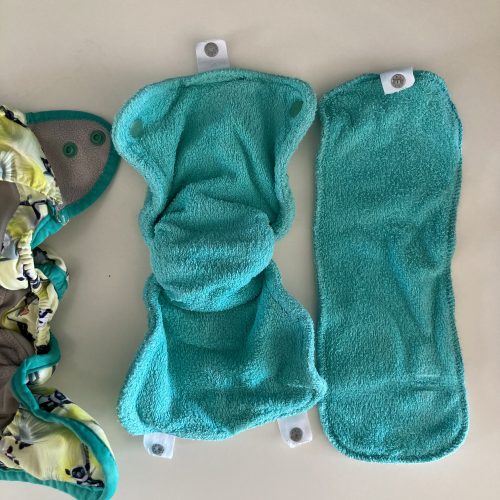 The nappy doesn't have a stay-dry layer so you may want to add a fleece liner to keep your baby feeling dry. You can use any fleece liner, but Close Parent also make their own and they are excellent – I use them in all my nappies that require a liner.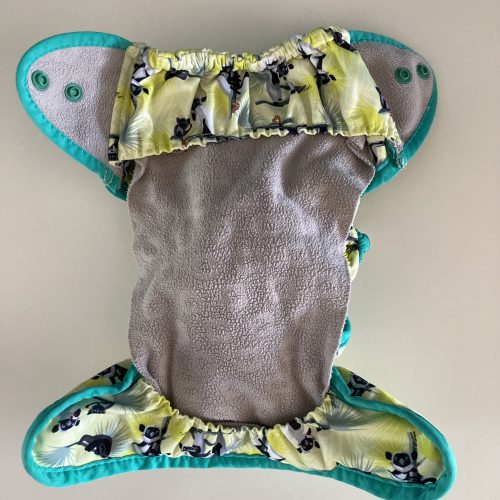 Because the inserts can be separated from the shell it helps to decrease the drying time. It can seem like a lot to have to snap three different pieces back together (if you're using the booster as well) but it is easier than a pocket nappy and you don't have to worry about your hands being too big for the pocket opening.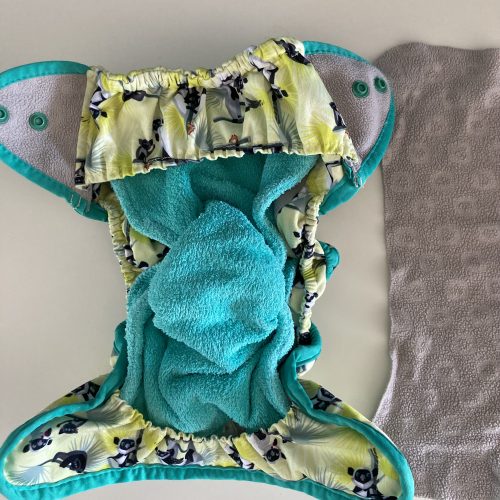 At £21 they are towards the higher end of the market, but they are good quality. I don't need to boost (which adds an additional cost), but you may wish to use a liner, and the containment is excellent. The lack of stay-dry layer is one biggest negatives for me personally. I really like that you can choose between velcro and popper fastenings, and there are limited decent velcro nappies on the market. It is a bit smaller around the waist due to the shorter tabs so they might not last larger babies until potty training, but they are a great option for the beginning and mid point of using cloth nappies.
You can also see this review, and many others, on my YouTube channel.