The Packa is Petite Crown's pocket nappy. It's is birth to potty sized and only available with a popper waist fastening. It comes with one insert which is a super thirsty hemp/cotton mix. It retails for £21 and you can also buy additional inserts for £8.50.
The rise poppers are in three columns which is my preferred option. There are also four rows, most nappies only have three, so you have a bit more flexibility on the size.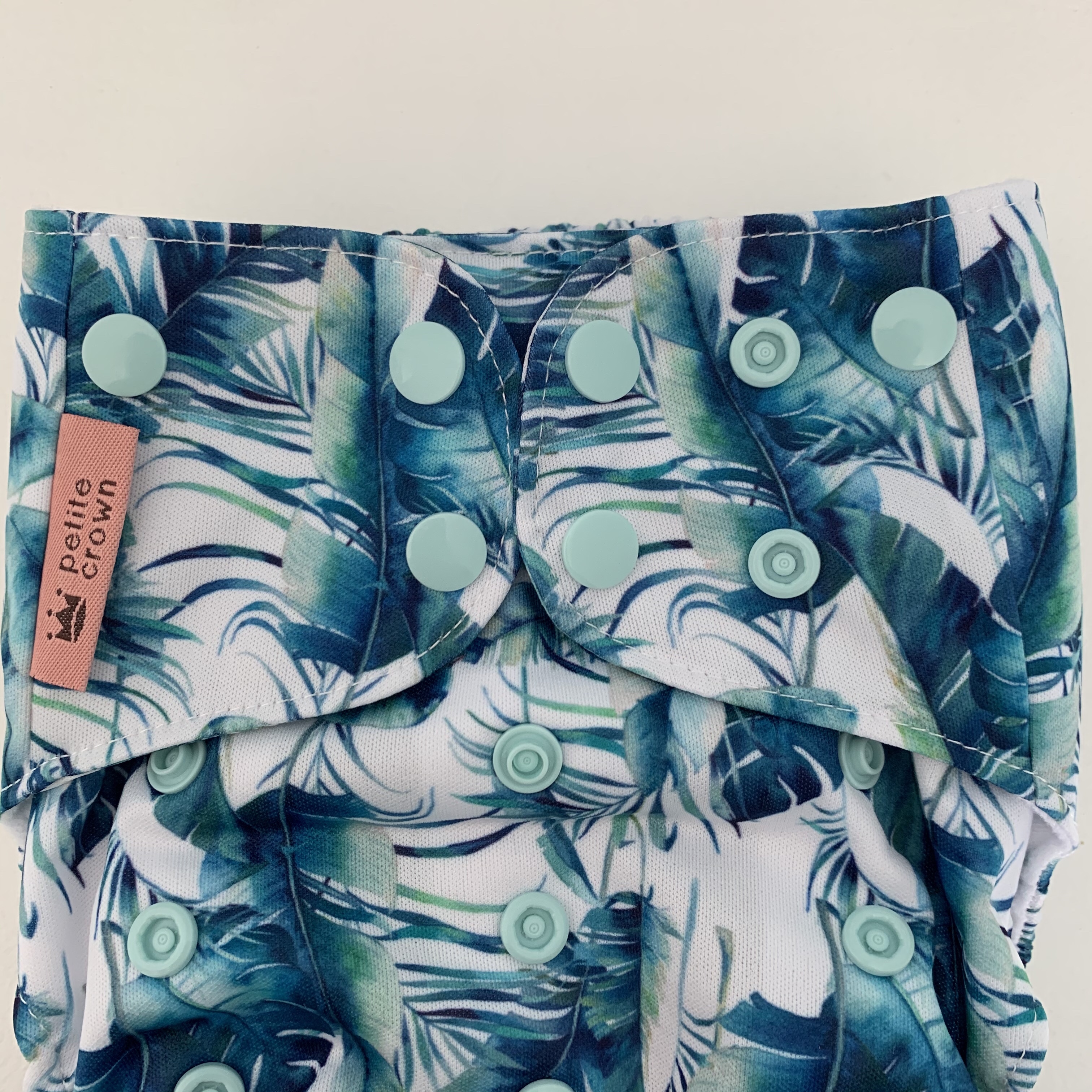 I was a little concerned about the leg elastics when I first received this. They looked strong but also like they would leave bad sock marks. However I've been very pleasantly surprised, the containment is good but the elastics barely leave a mark.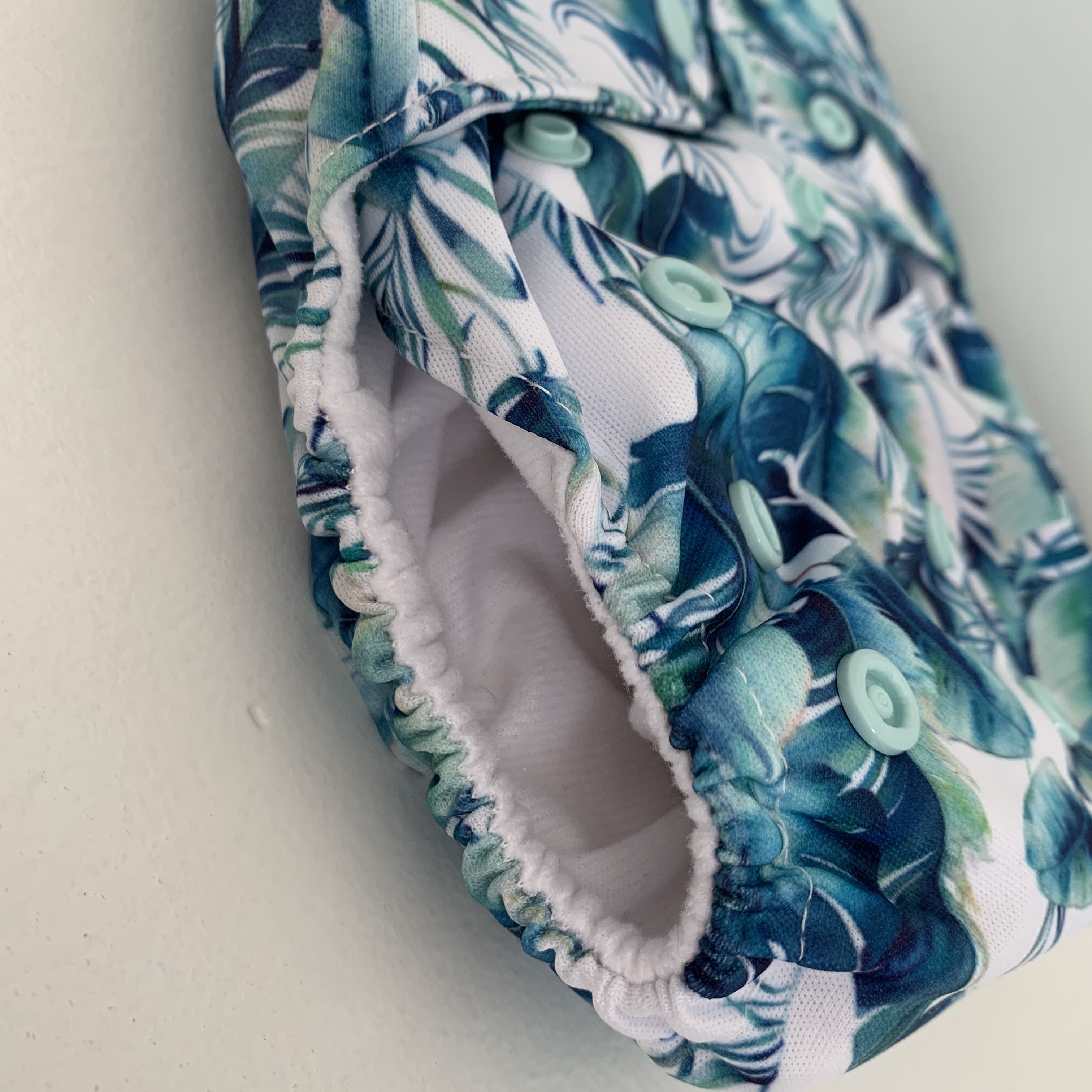 Because of the highly absorbent insert the nappy is really slim fitting. I don't need to add any additional boosters either which is pretty unusual with my heavy-wetting baby.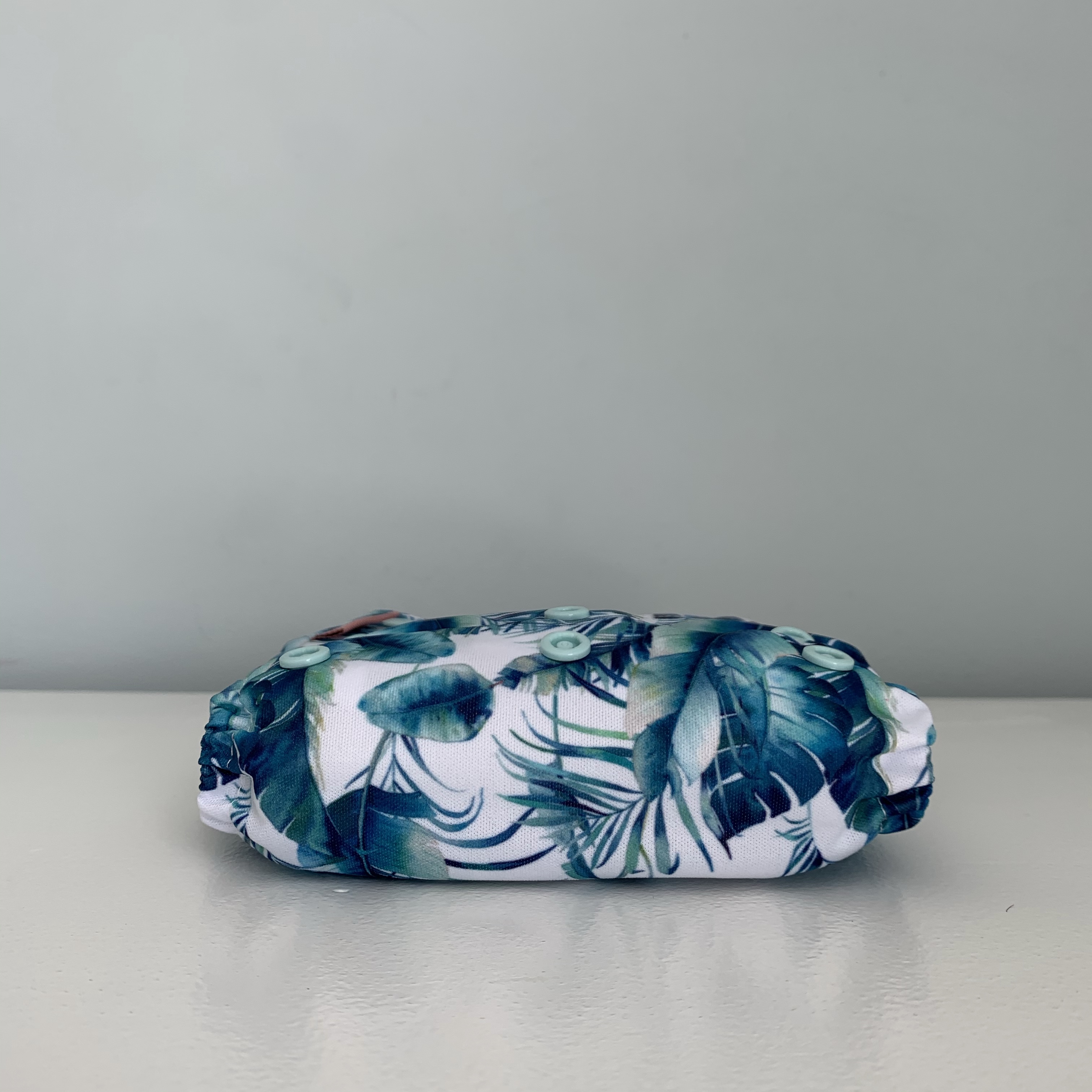 Inside the nappy has a stay-dry suede inner and a PUL tummy panel to help prevent wicking leaks.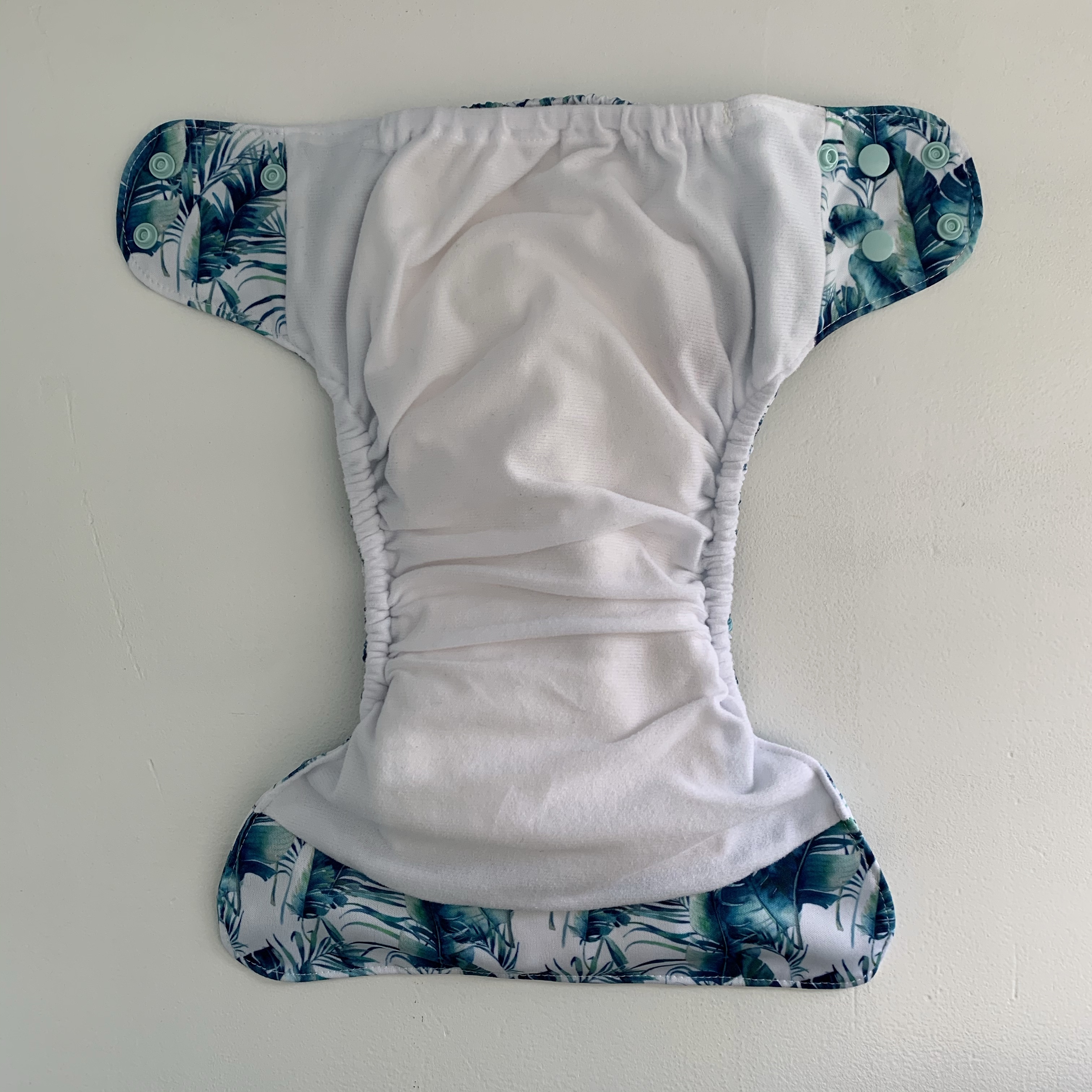 The pocket opening is at the back of the nappy. This is a reasonable size.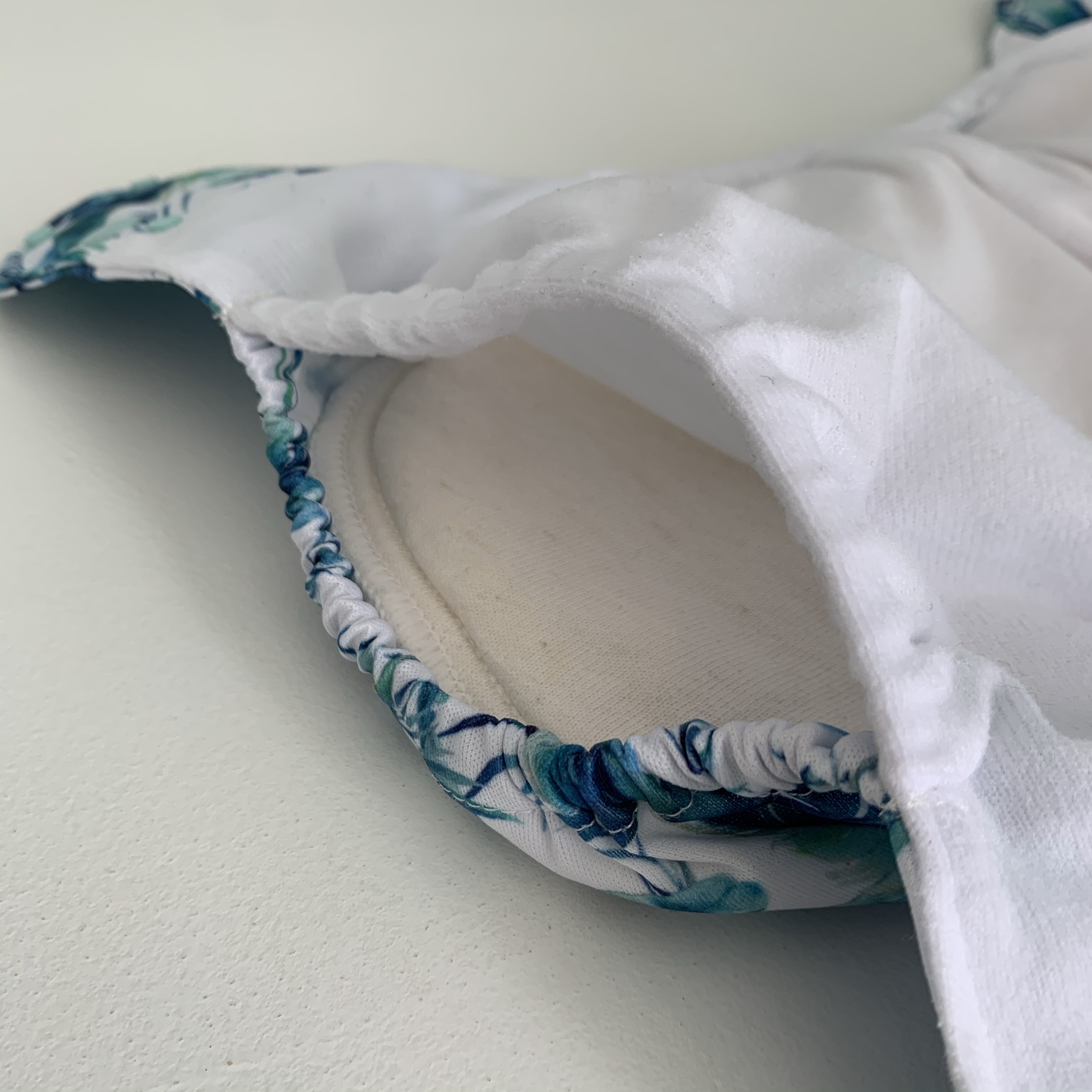 This is a great pocket nappy but for me it's the insert that makes it so good. It does appear quite wide between the legs but it isn't. And it fits the pocket perfectly. Of course all that absorbency does mean the insert is slow to dry (the pocket itself dries very fast), but that's the downfall of having such a super absorbent insert.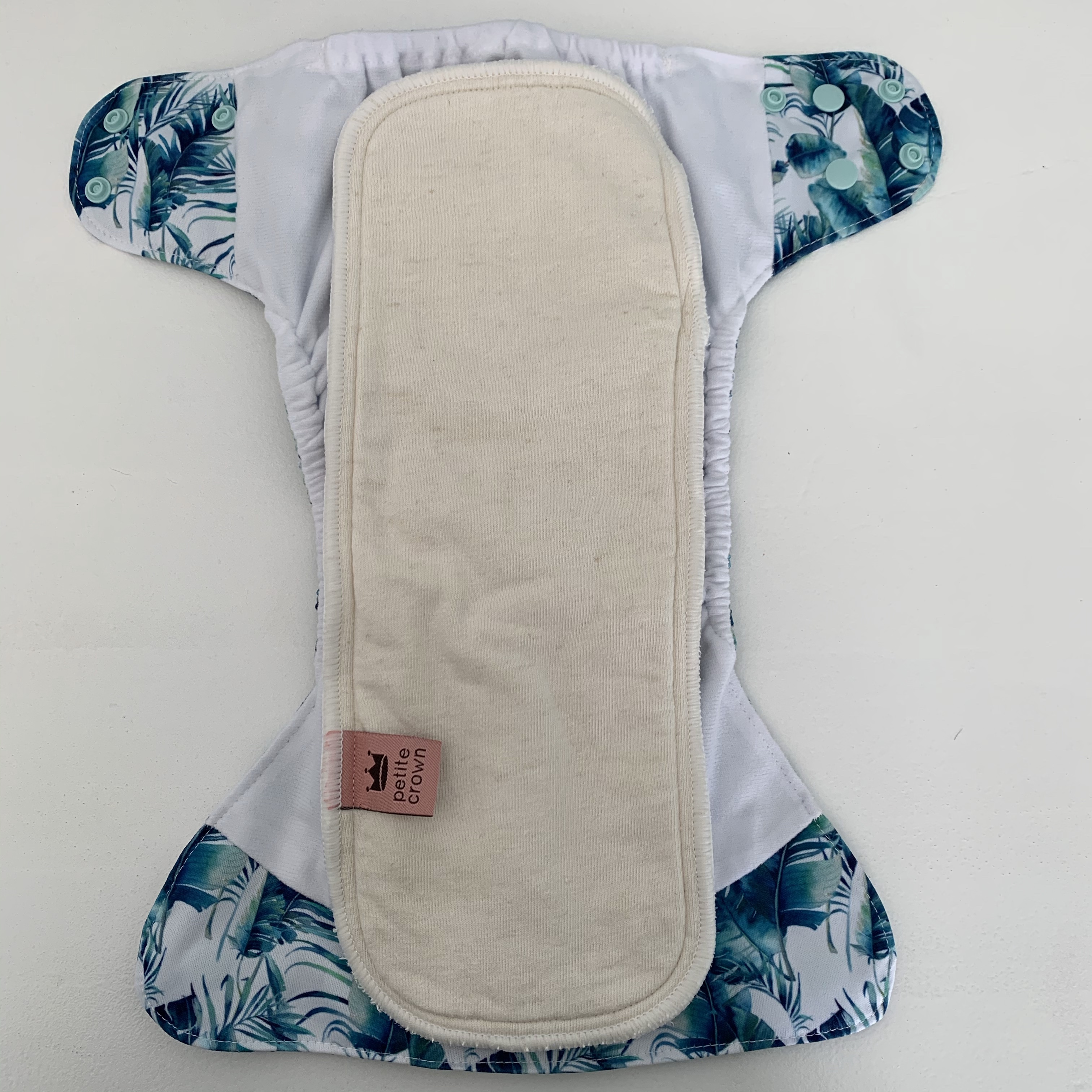 At £21 this is at the higher end for a pocket nappy, but Petite Crown donate a nappy to charity for every one sold so it's not about making a huge profit for them. Plus you won't need to add any boosters which would normally add a few extra pounds to the cost.
I've struggled to find anything negative at all about this nappy. If I could change one thing however it would be the shape of the nappy at the front. I just find it comes out a little wide as it fans out from the main body of the nappy towards the waistband. It just doesn't look quite as neat but it certainly doesn't affect the performance. I'm just being super picky really!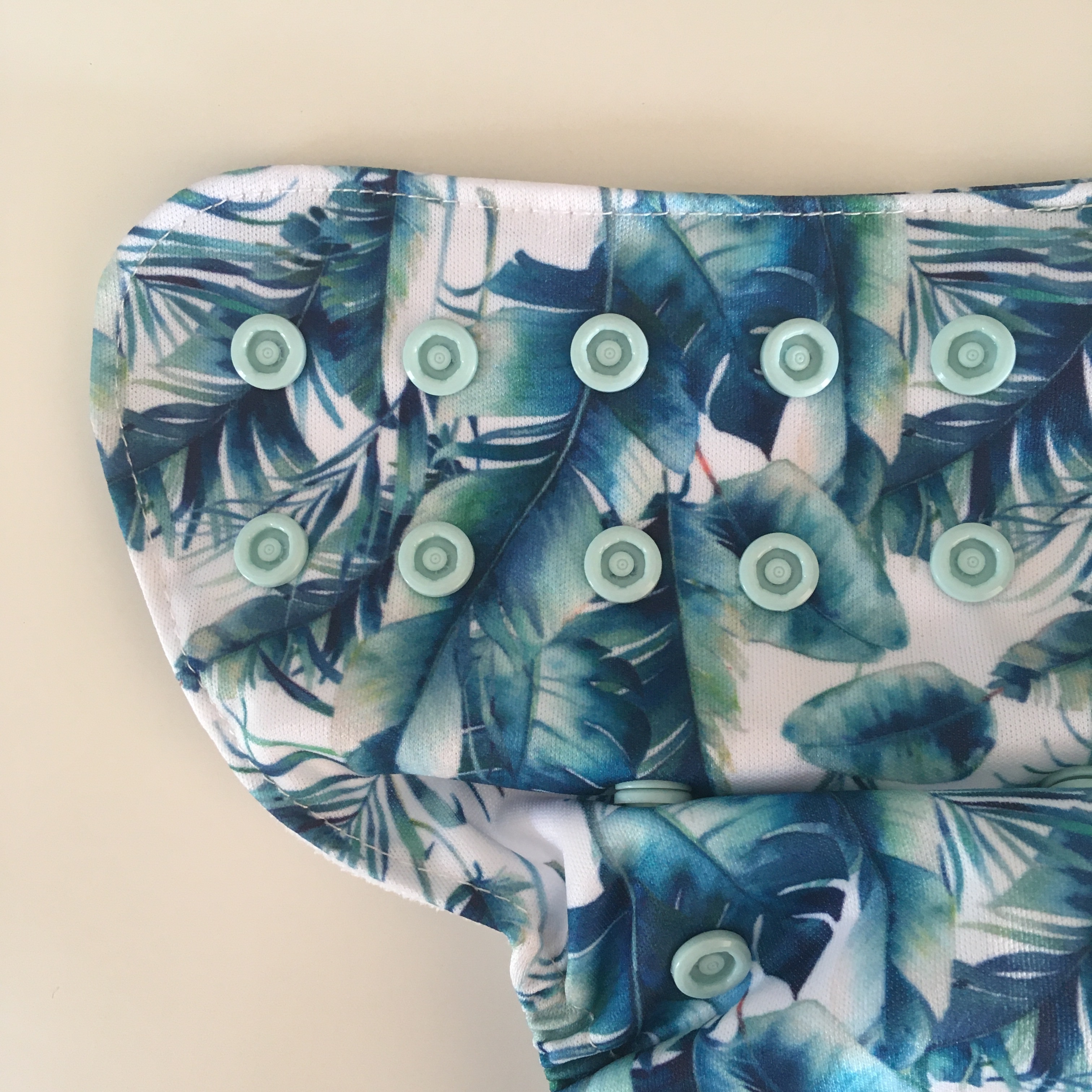 So overall I would definitely recommend this nappy. Its slim-fitting, absorbent and fairly affordable. I'm impressed!
You can also see this review, and many others, on my YouTube channel