This nappy was very kindly gifted to me in exchange for a review, but this review is my honest opinion. Frog and Bear use the Ugandan social enterprise Kijani to make their nappies. Kijani are an absolutely wonderful company so it's great Frog and Bear are supporting them in this way. If you'd like to learn more about Kijani then take a look at their website, or check out my podcast as I have previously chatted with the owner.
The pocket starts at £8, rising depending on which inserts you choose. at £8 the pocket comes without any inserts which is great if you have things you could already use as it will save you money and is more environmentally-friendly. The insert I was sent with the pocket has since been discontinued so I cannot comment on the absorbency of the inserts. Alongside this birth to potty version there is also a larger size, but I haven't tried that.
It has a popper fastening on the waist. Although there aren't any hip stability poppers I don't suffer from any wing drop without them. There are no overlap poppers so you may struggle to get the waist tight enough for a small baby. The rise poppers are in three columns which is my prefer option as it helps hold the nappy's shape better. My boy is 2 and very tall, yet we're still on the middle rise so I feel like there is plenty of room left. However the smallest rise isn't particularly small, so that coupled with the lack of overlap means this might not be a good option for a small baby.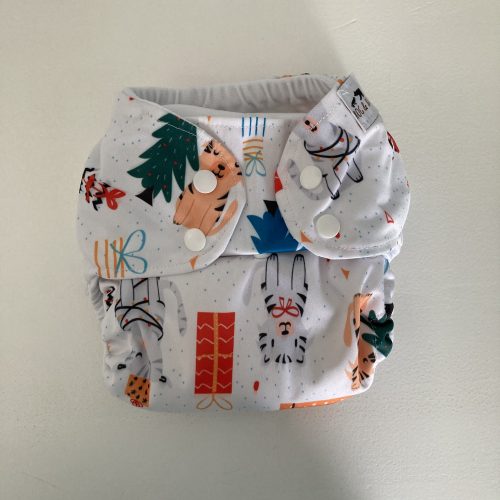 The back elastic is thicker which I prefer as it is more comfortable for my baby. It has semi-rolled leg elastics, which are sort of a cross between a standard leg elastic and a rolled elastic. They are incredibly gentle on the legs, barely leaving either the lightest mark.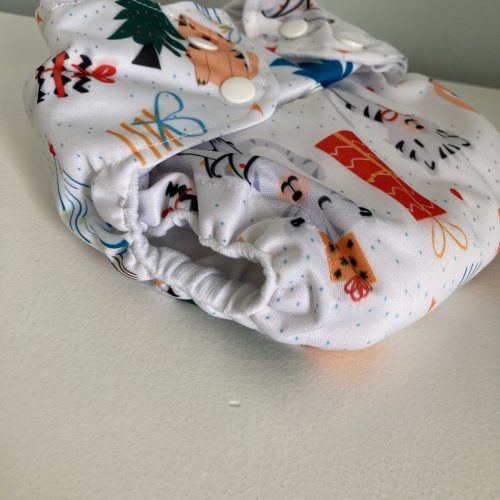 Inside is fully lined with a soft suede cloth. There is a pocket opening at the front. As I don't have the current range of inserts I cannot comment on them. But if you wanted to buy this nappy shell-only then you can use any inserts you already have. I personally use a newborn cotton prefold in mine which work brilliantly in pocket nappies and are very affordable and reliable.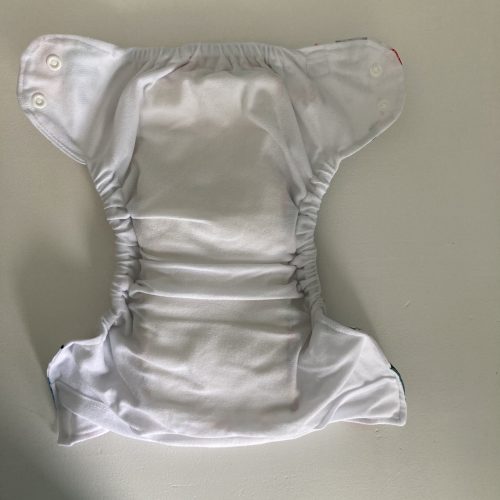 Overall I think this is a good nappy. It is very affordable but also ethically made. The shell-only option is great. It is a very comfortable nappy, but perhaps not well suited to small babies.
You can also see this review, and many others, on my YouTube channel.