Baby Bare have an all in one (AIO), all in two (Ai2), and side-snap nappies. I have reviewed the Ai2 here, and the side-snap here. All three types retail for around £19, or can be picked up cheaper as part of their 'duo packs'. I also have an exclusive discount code CNG10 which will get you 10% off everything on the UK Baby Bare website, including sale but excluding the duo packs.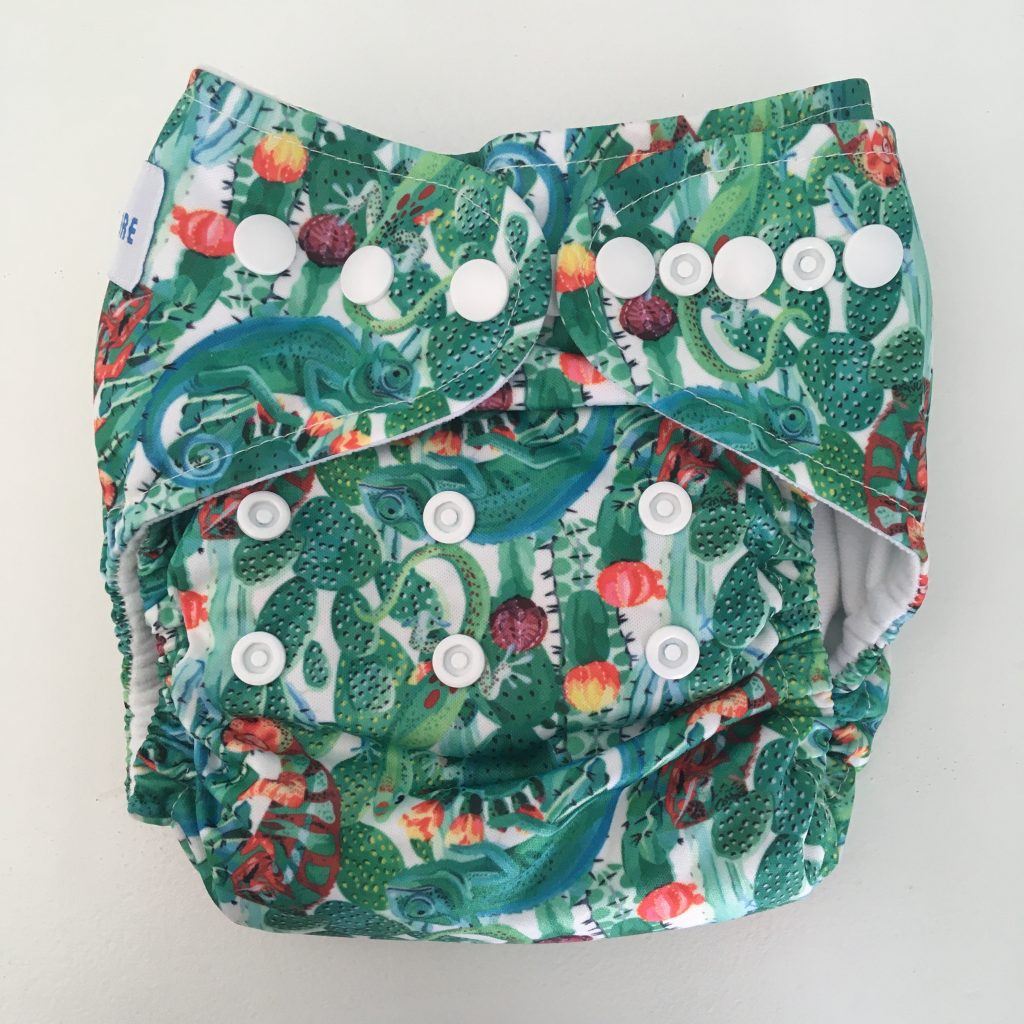 The Baby Bare Ai2 retails for around £19, although if you purchase direct from Baby Bare they often have special offers to make them even cheaper. Currently they have a trial pack offer where you can buy two nappies for £29, or you can get 5 nappies for the price of 4. The nappies are birth to potty sized and come with two inserts.
The outside of the nappy is available in either a PUL or minky, depending which print you choose. Both work the same. Baby Bare prints are all limited edition, so once a release has sold out it won't be available again.
It is only available with a popper waist fastening. The waist poppers are in a single row which I prefer, but each tab has three poppers to keep the nappy's shape and stop wing-drop. There are good waist over-lap poppers for a snug waist. The rise poppers are also in my preferred configuration of 3 columns. There is also an additional row of poppers to help make the nappy really small for tiny babies.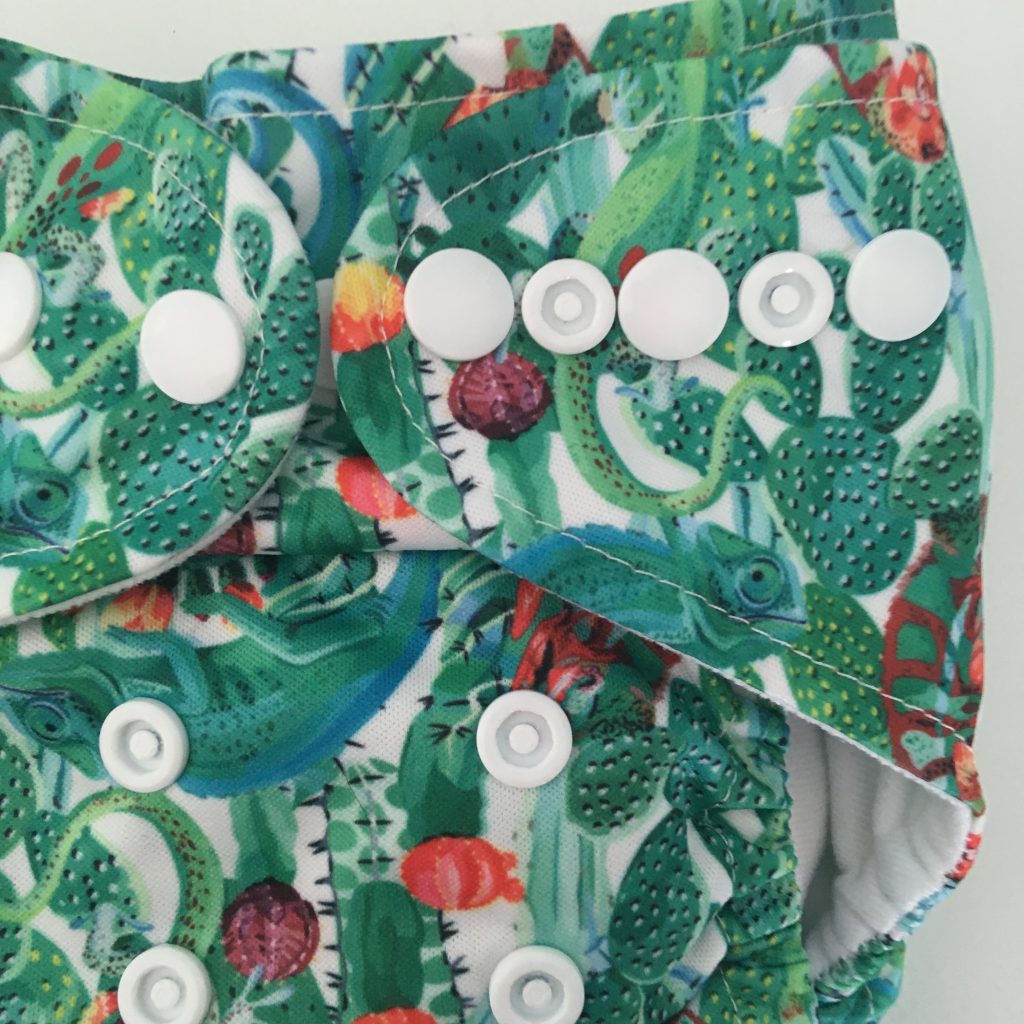 The nappy is designed to fit quite small, similar to underwear. but we still have one rise left to open so I feel confident that this will last us until potty training. The leg elastics are springy and strong, the sock marks are reasonable so I don't have any particular concerns here.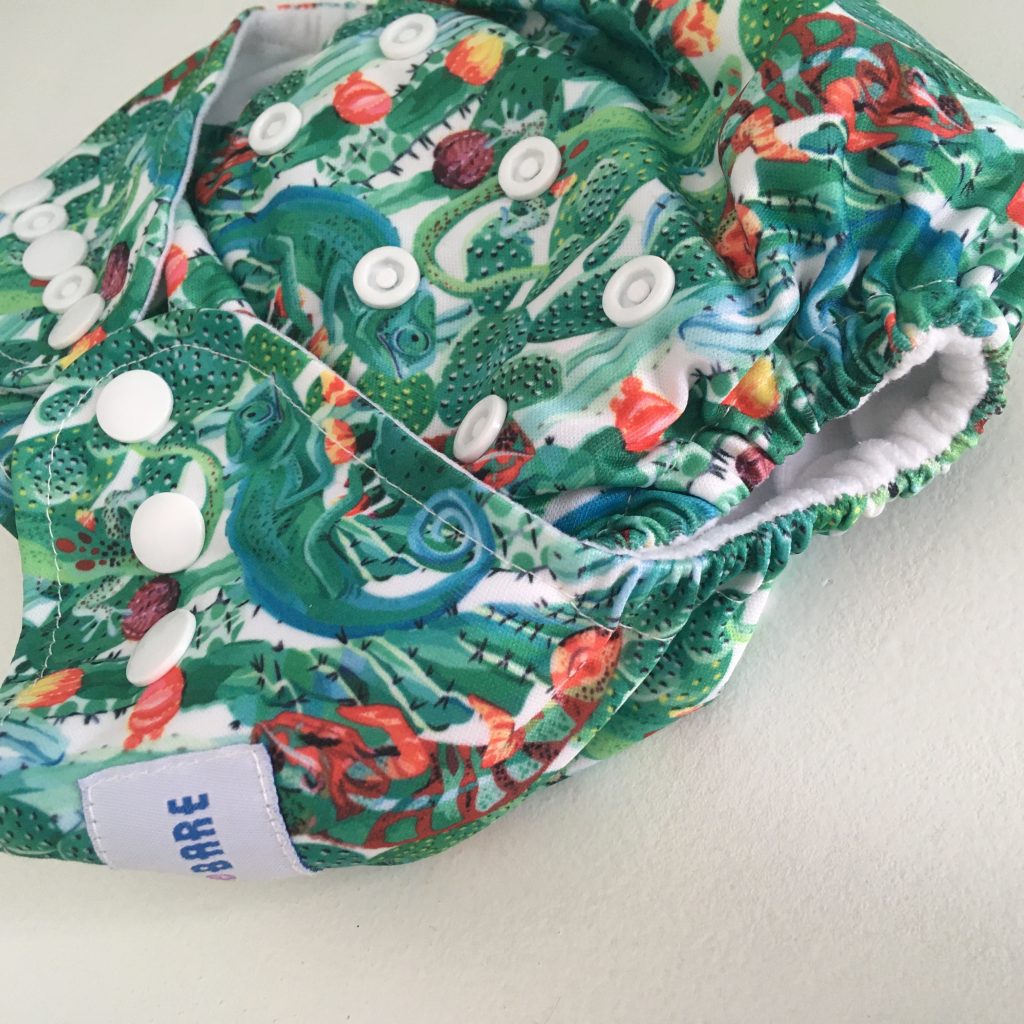 The inside has a suede stay-dry layer. I call nappies like this a hybrid Ai2, to me a true Ai2 is a wipeable cover. There is a set of poppers towards the front for the snap-in insert, and a pocket opening at the back.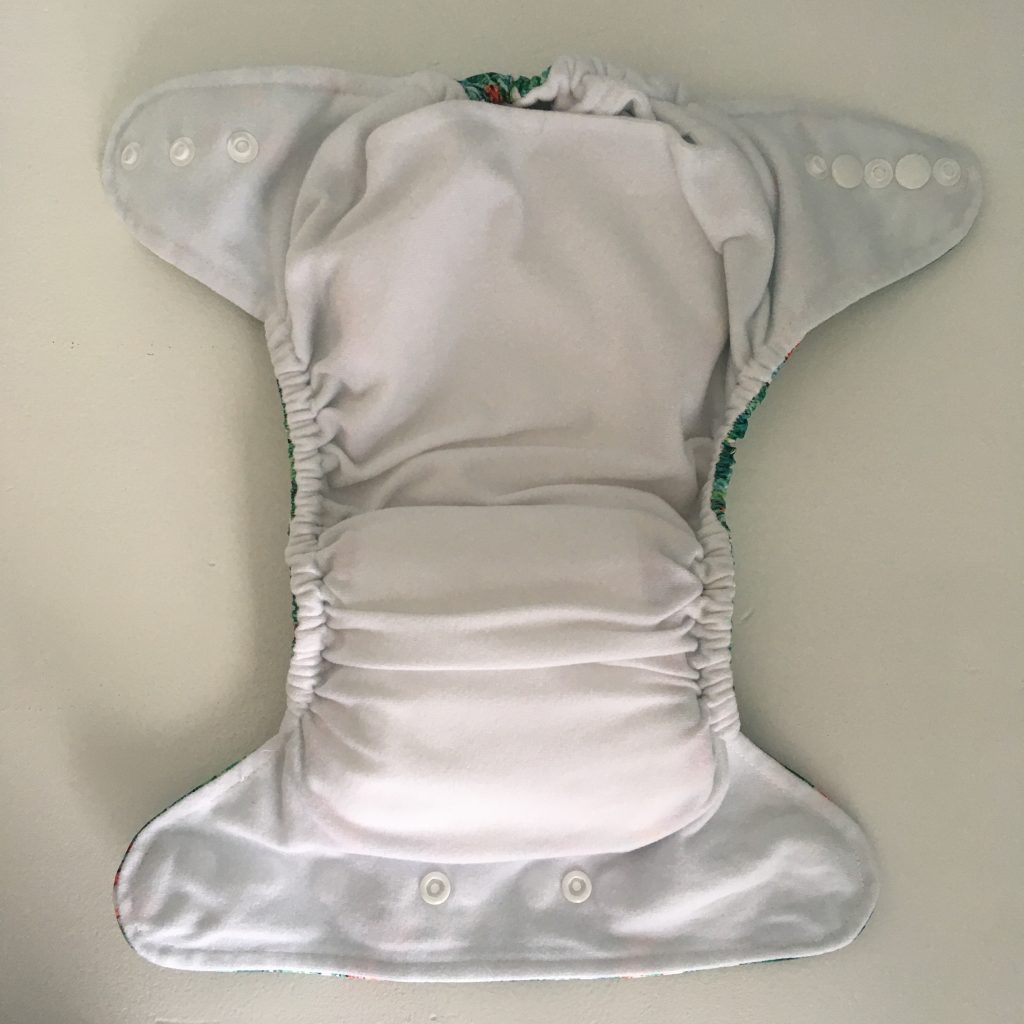 As I said above you get two inserts with this nappy. Both are bamboo fleece, I don't tend to get on well with bamboo but I actually really like these inserts. They are edged with a rainbow overlock stitching making them easier to spot in the washing basket too. The first is your basic rectangle booster, this is a triple bamboo. It's a good size and really absorbent. the second is an hourglass insert. This has a stay-dry later on top and poppers at one end to secure into the nappy. My baby is a really heavy wetter but using both together I don't need to add anything else which is great. The nappy is also still really slim fitting, even with both inserts.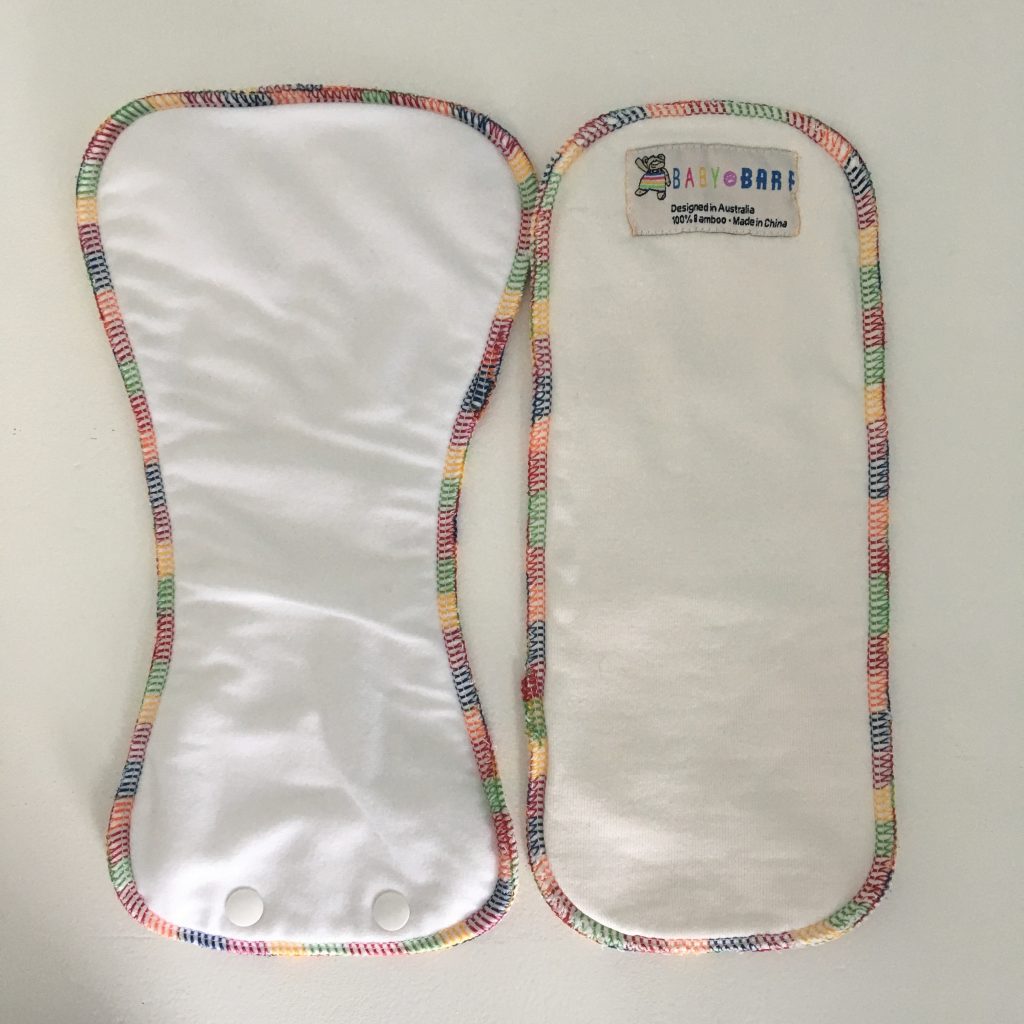 There are a few options as to how you can use these inserts. For a younger baby you are probably only going to need one insert to start with. You can either stuff the rectangle into the pocket opening, which means you'll need to change the whole nappy each time. Or you can use the snap-in insert which as long as your baby hasn't dirtied the nappy you can just switch out for a clean one at change time if you wish.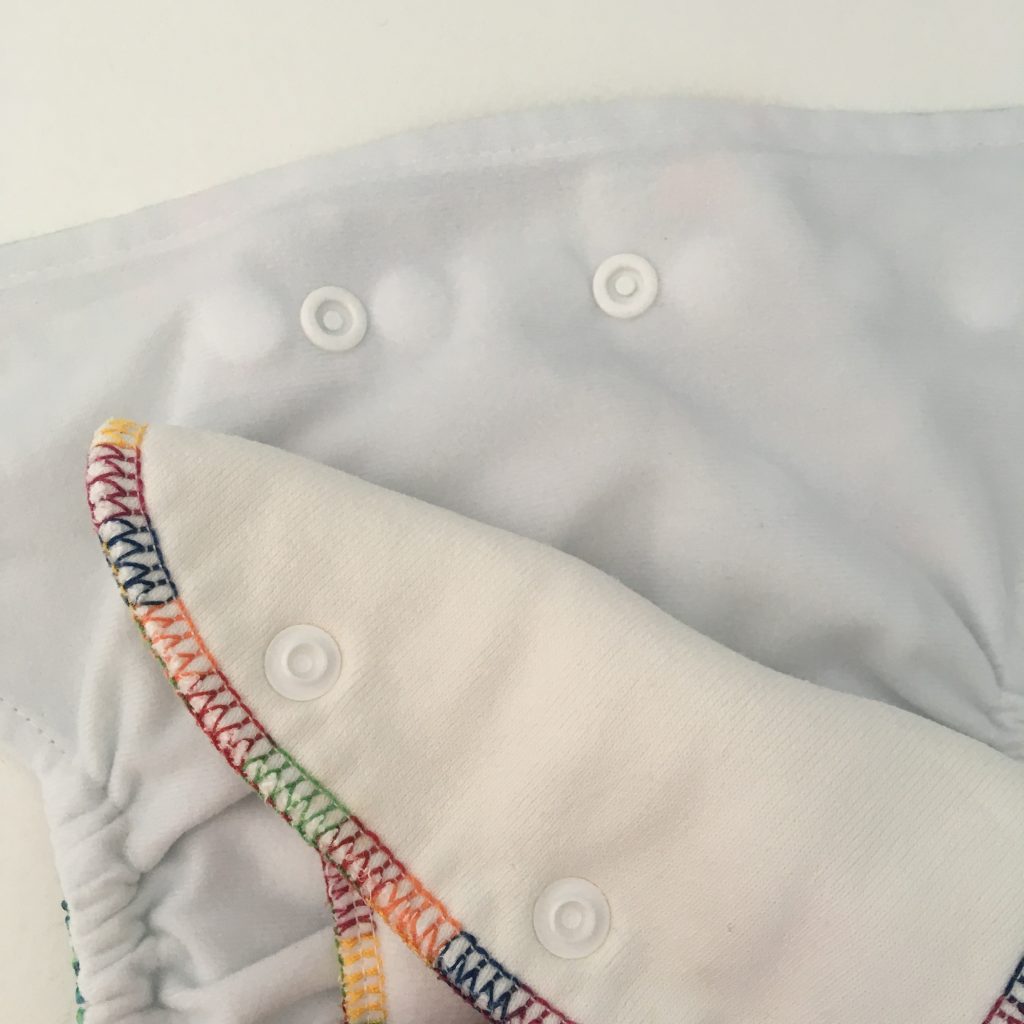 Once your baby starts to wee more you may find you need both inserts. Again there are a few options:
You can place the rectangle in the pocket and the snap-in inside the nappy.
The rectangle can sit inside the nappy, directly under the snap-in.
Or both can go inside the pocket together, essentially making this a pocket nappy.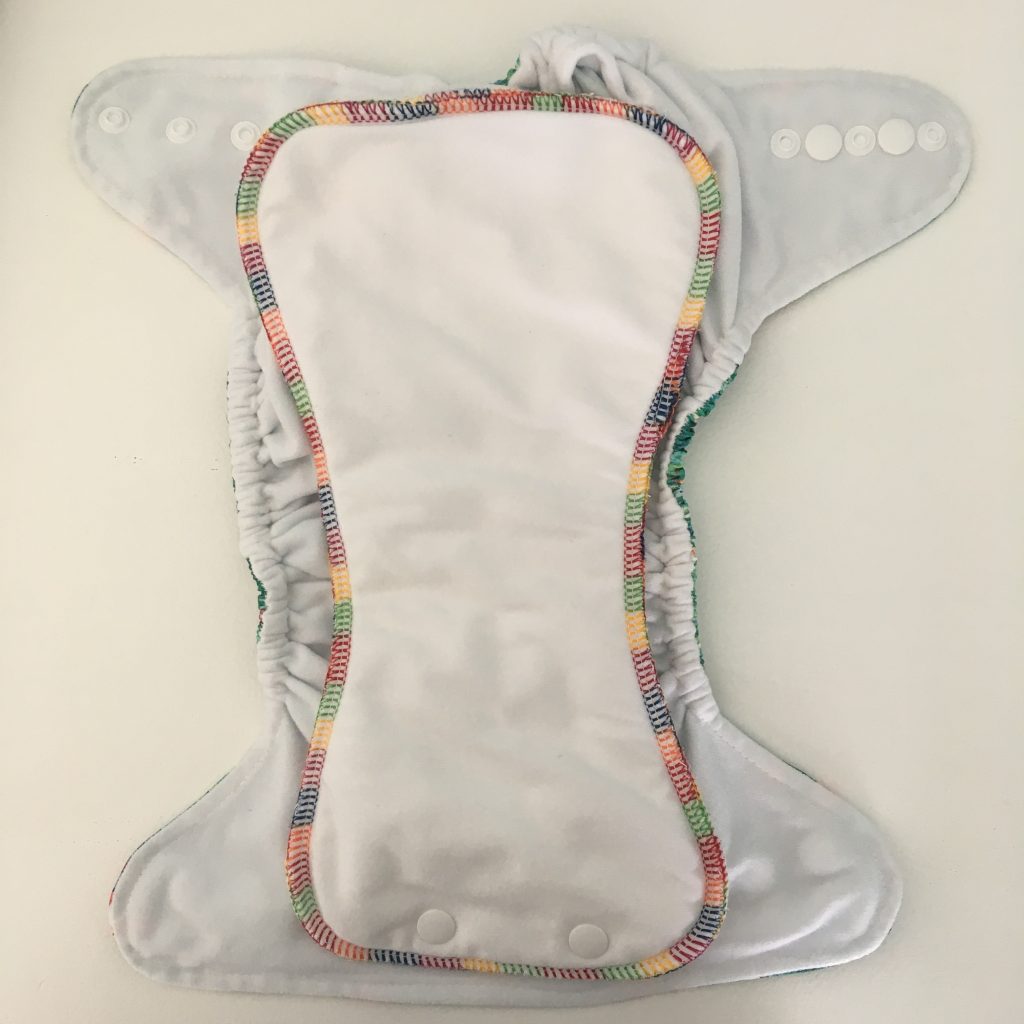 I have found that having the inserts inside the nappy, rather than the pocket, does mean they scrunch up a little as the get wet. But they still work and don't leave any marks.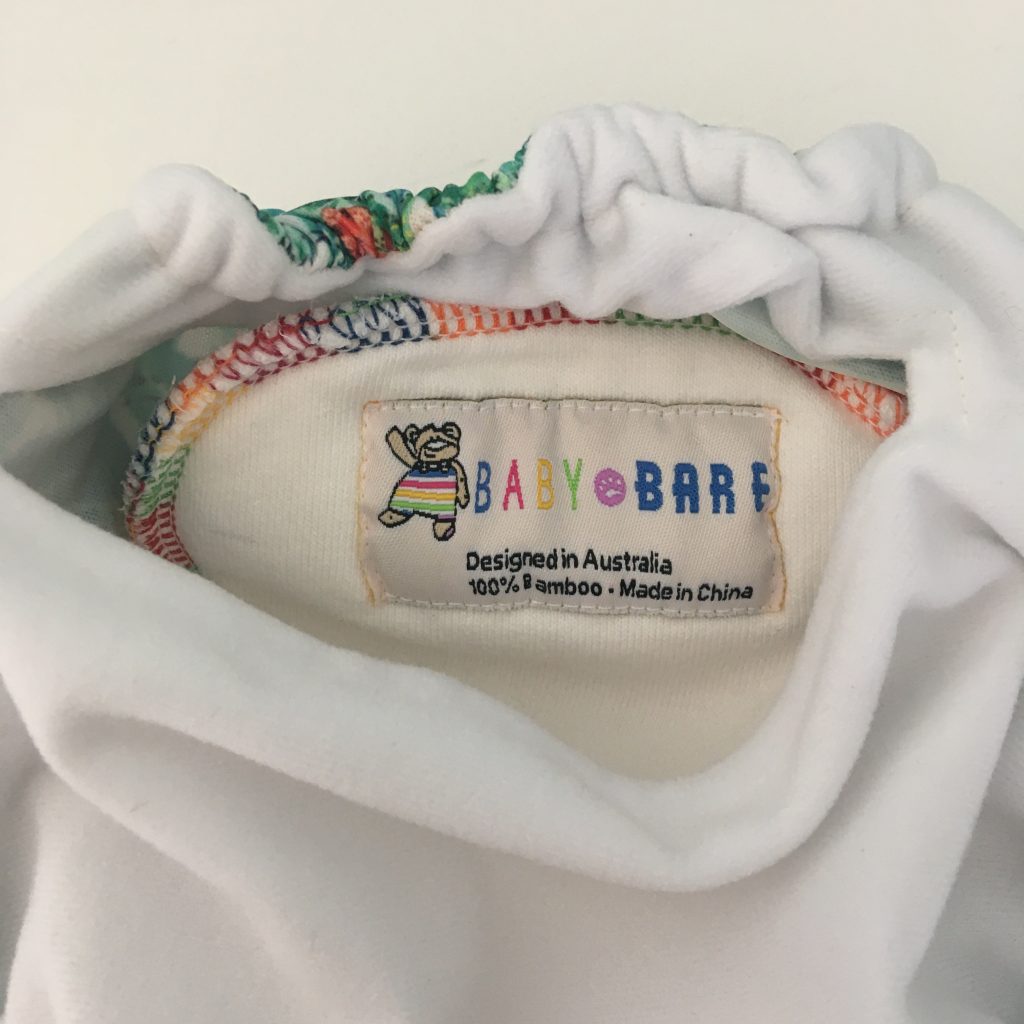 Having played around with the nappy for a couple of months I've found using it as a pocket works best for us. I have struggled to get the waist tight enough on occasion. My baby is slim. We don't suffer from leaks at all, but when standing you can see down the nappy a bit. To overcome this you can try un-doing the snap-in as you pull the nappy up between the legs, this helps get the waist to fit better for us. But it was moving both inserts into the pocket which helped the most.
Baby Bare sell the inserts separately from the shell for £7.50, they call this the soaker set. This is a really affordable way to bulk out your stash as the shells dry really quickly but the inserts are slow to dry. Baby Bare also sell a tri-fold bamboo insert, similar to a prefold for just over £3. The idea being that by adding this to the pocket whilst having the two normal inserts in the nappy can turn this into a night nappy. I haven't tried this myself as my baby is such a heavy wetter I just cannot see this working for us.
Overall I really like this nappy. It feels well made, is fairly affordable and has cute prints. The performance is good, its not often we don't need to boost but both inserts will last us 2 hours. So I would recommend this nappy.
You can also see this review, and many others, on my YouTube channel.