July 2020 saw the launch of Aldi's first ever reusable nappy. It was sold for just £5 in their baby event. Of course I had to go pick one up to try.
This is the only nappy I have ever reviewed without fully testing it on my baby first.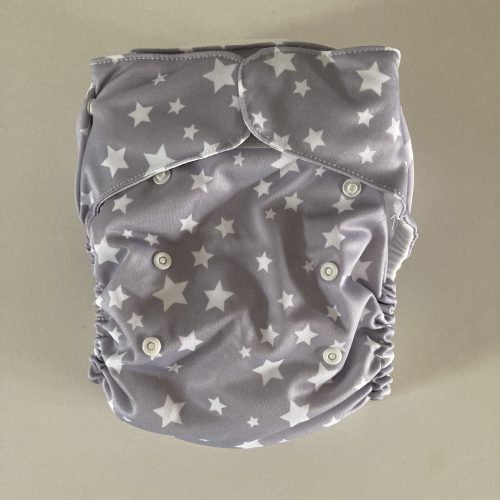 It is a birth to potty all in one nappy, available in three prints. The outside is PUL and a the fabric feels soft. There are springy leg elastics, and a bit of elastic around the back to help with containment. It also features the familiar rise poppers to alter the length of the nappy. I think this nappy comes up much smaller in the length than others. Currently we are on the middle rise for most nappies, but for this I would need it fully open.
The waist has a velcro fastening, the velcro is really strong. On the underside there are laundry tabs for washing.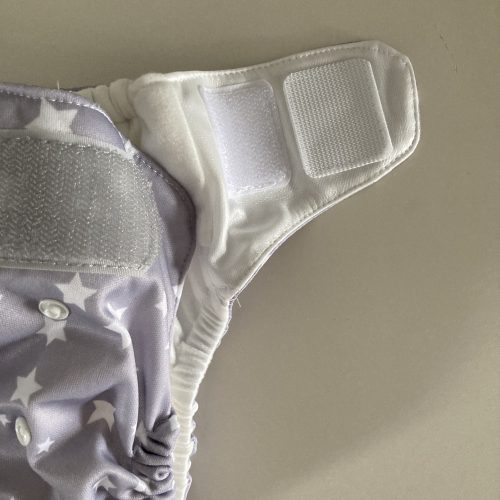 Rather than have crossover tabs to make the waist go small, Aldi have added a little popper on each hip instead.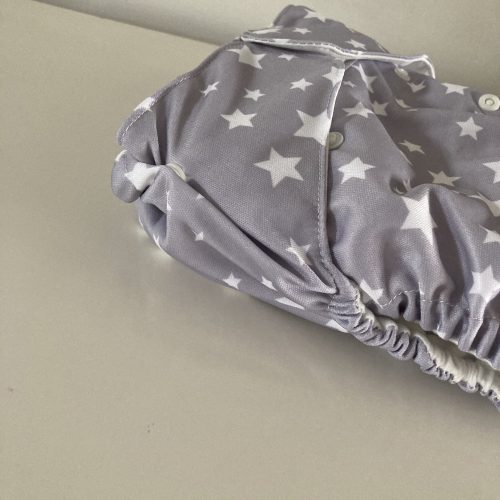 Inside the insert is microfibre, which is to be expected for the price. However what I wasn't expecting was for that microfibre to be full exposed. There is nothing to cover the microfibre, and no opening to stuff it into.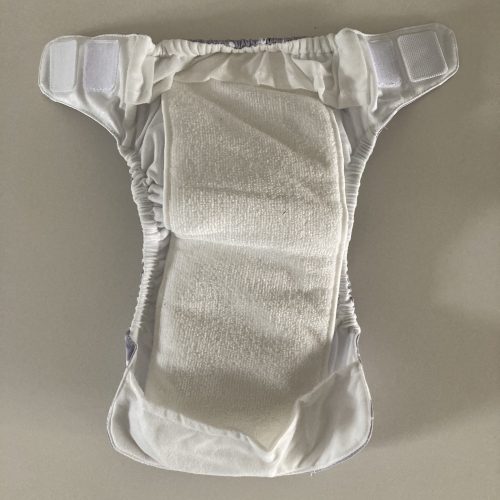 Microfibre is a really absorbent fabric. But is it so absorbent it should never be placed directly against baby's skin. It will draw the natural moisture out of their skin and leave them very dry. Additionally the surface of microfibre has tiny hooks, which is why it feels a bit rough and pulls on your skin. This is another reason why microfibre shouldn't go against baby's skin.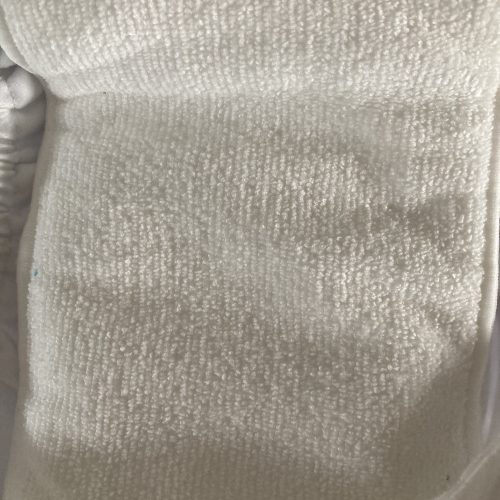 In order to make this nappy useable you will either need to add a fleece liner, making sure it is big enough to completely cover the microfibre. Or you can cut a slot in the lining fabric at the back and push the insert inside. There is plenty of space for this, although it will need a basic hem or the lining will fray. Without a doubt this is the worst feature of the nappy and is the reason I am reviewing it without testing on my baby – I am going to return this to store.
However, if you are planning to get or keep on of these, then read on.
The microfibre insert is held in place by a concealed velcro strip. I would un-velcro this for washing and drying. This will allow it to wash better and dry faster. The lining of the nappy is very soft, which is why it is such a shame that this part cannot be against your baby instead.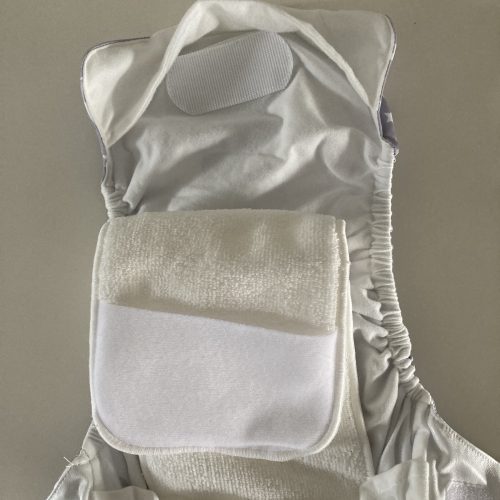 Microfibre is prone to compression leaks. Although it absorbs well, when placed under any pressure it will allow the liquid back out, causing a leak. To overcome this you need to add a natural fibre booster. Fortunately there is plenty of space behind the microfibre insert to do this. My favourite boosters are the Easy Peasy hemp boosters, but anything natural fibre will suffice. It doesn't even need to be a 'proper' booster, old tea towels or flannels will work fine too. Simply add the booster between the microfibre and the outer PUL.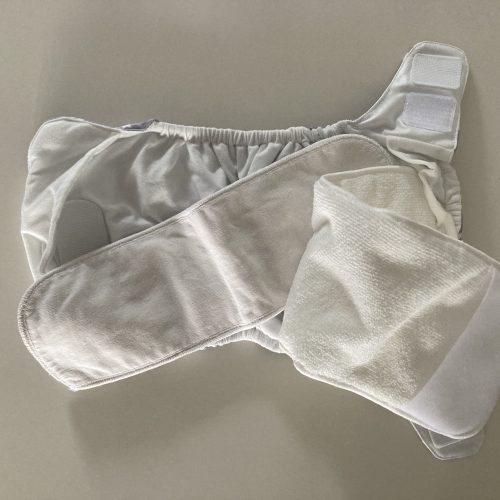 Overall the nappy is accessible and affordable – although you need to factor in the cost of liners and boosters as well. But the exposed microfibre is an unacceptable design flaw, especially as there is no mention of the need to cover the microfibre on the packaging. With a few little tweaks it can work though.
My biggest concern is that those new to cloth will pick one of these up to try. At £5 they are a great introduction to cloth. However, unless you know about microfibre, and I certainly wouldn't have done, then this nappy is going to give you nothing but nappy rash and leaks. Understandably at this point you will give up with cloth nappies and revert back to disposables.
You can also see this review, and many others, on my YouTube channel.