There are many benefits to buying preloved, and selling on your own nappies once no longer needed.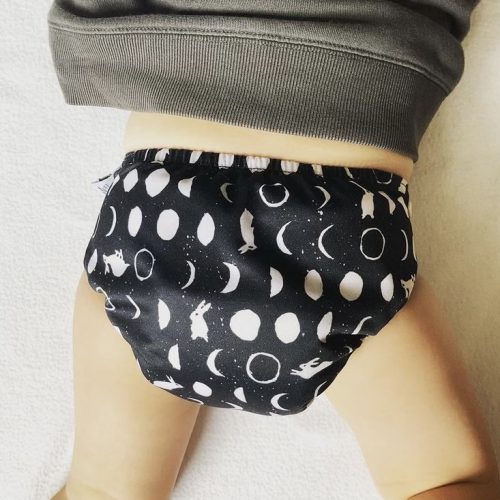 It's a great way to grab prints you might have missed, but what other benefits are there?
Save money, preloved items should be cheaper. Which in turn might allow your budget to stretch to a more premium brand with better performance.
It's more sustainable. Recycled fabrics and natural materials are all well and good, but the most environmentally friendly option is always what already exists.
Someone has already done the necessary prewashes. Yes you should do a strip wash on preloved nappies, but with some fibres needing 10 prewashes to build absorbency you will be saving yourself a lot of time.
You're saying no to fast fashion. This is a complex one that perhaps warrants its own page one day, but by buying preloved you are supporting the slow fashion movement.