The Bebeboo Choice is an all in two (AI2) pocket nappy. It is only available in birth to potty size (no newborn version).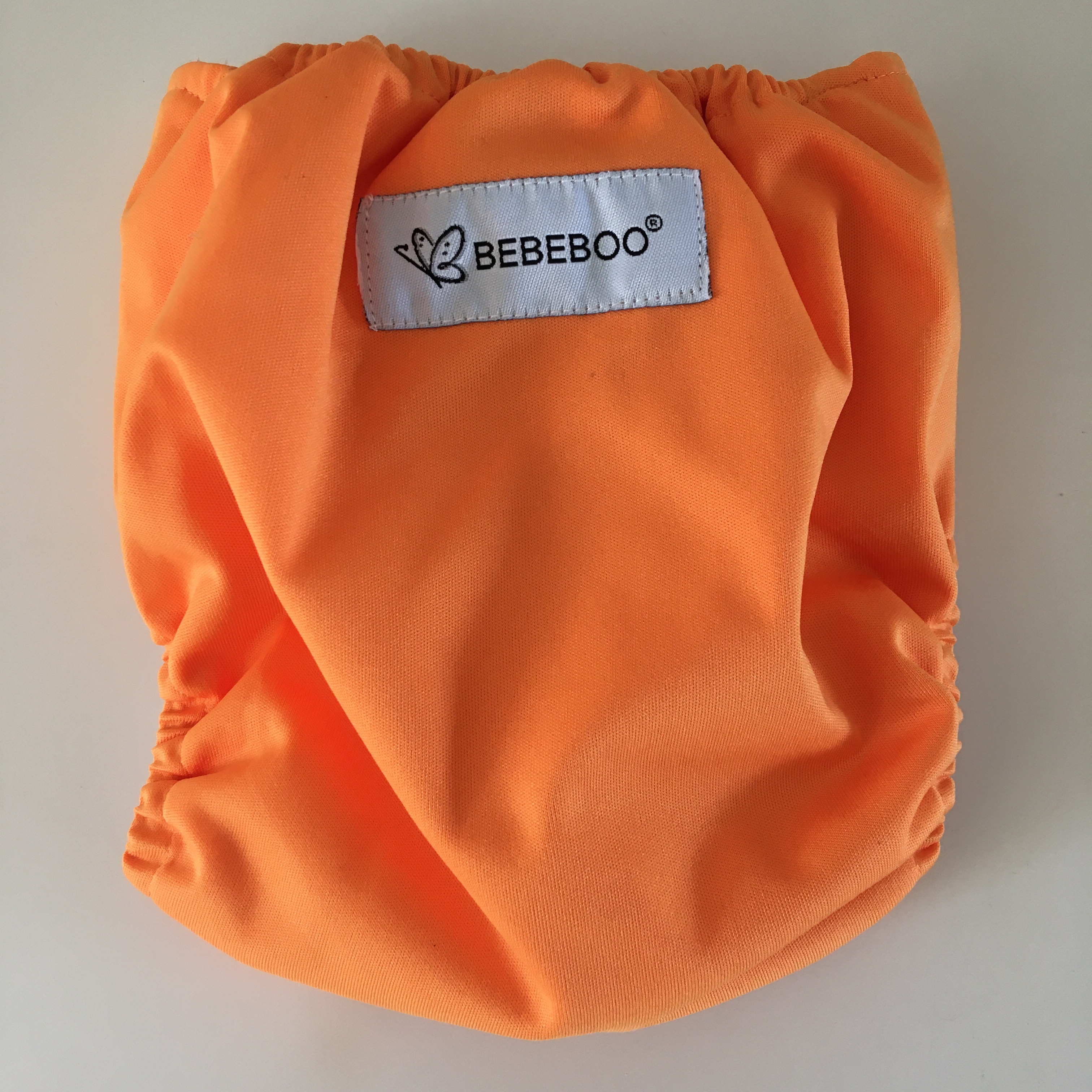 It is only available with a popper fastening. There are hip stability poppers and poppers on the tabs so they can be crossed over to make the waist really small. The rise poppers are in three columns which helps hold the nappy in shape when in the smaller setting. It also prevents the rise coming undone when pulling the nappy up between the legs. With nappies that have two columns I find the rise can occasionally come undone when pulling the nappy up between the legs, or when stuffing / adding boosters.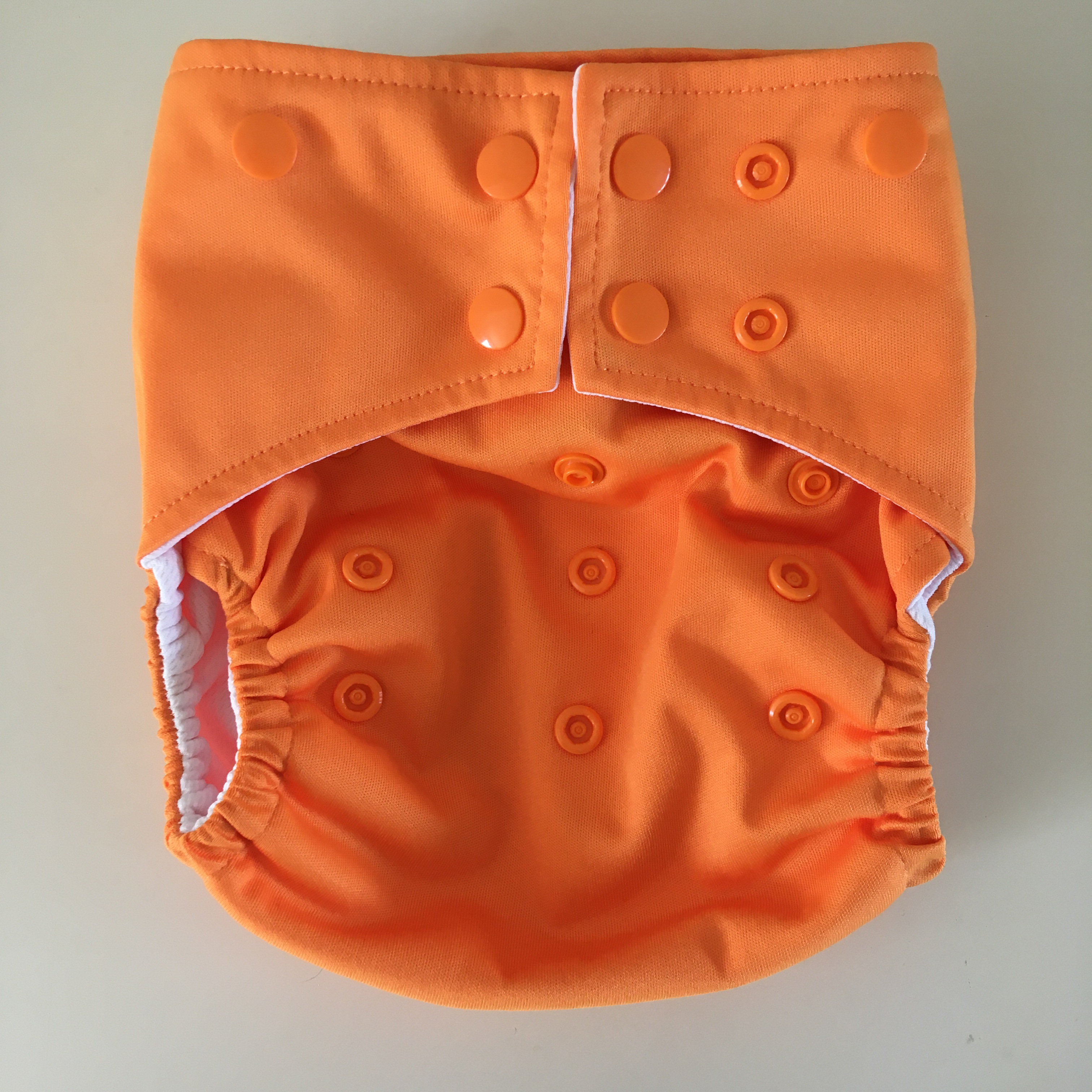 The leg elastics don't feel particularly soft but actually don't leave bad sock marks so they are more comfortable than they appear. They also offer good containment.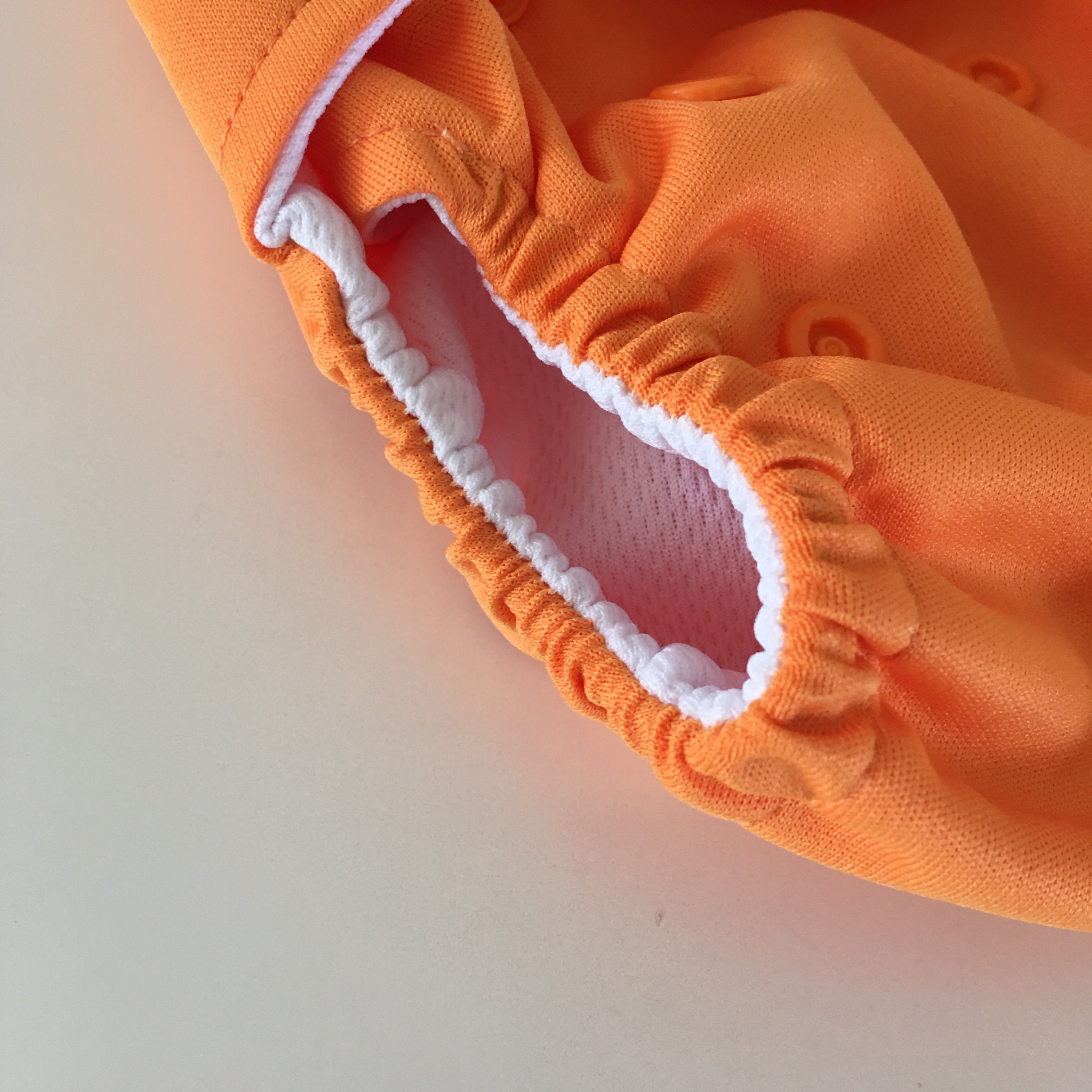 Inside is fully lined with an athletic jersey material. This acts as a stay-dry layer for your baby. If I'm honest I normally dislike type of fabric as I've found other nappies have stained more easily. But in this case I've found the fabric hasn't stained at all. The Bebeboo website does say the fabric is stain resistant which certainly appears to be the case. Even after repeated washing the fabric hasn't bobbled or pulled. My personal preference will always be for fleece as I like the softness, but this athletic jersey is a really good alternative.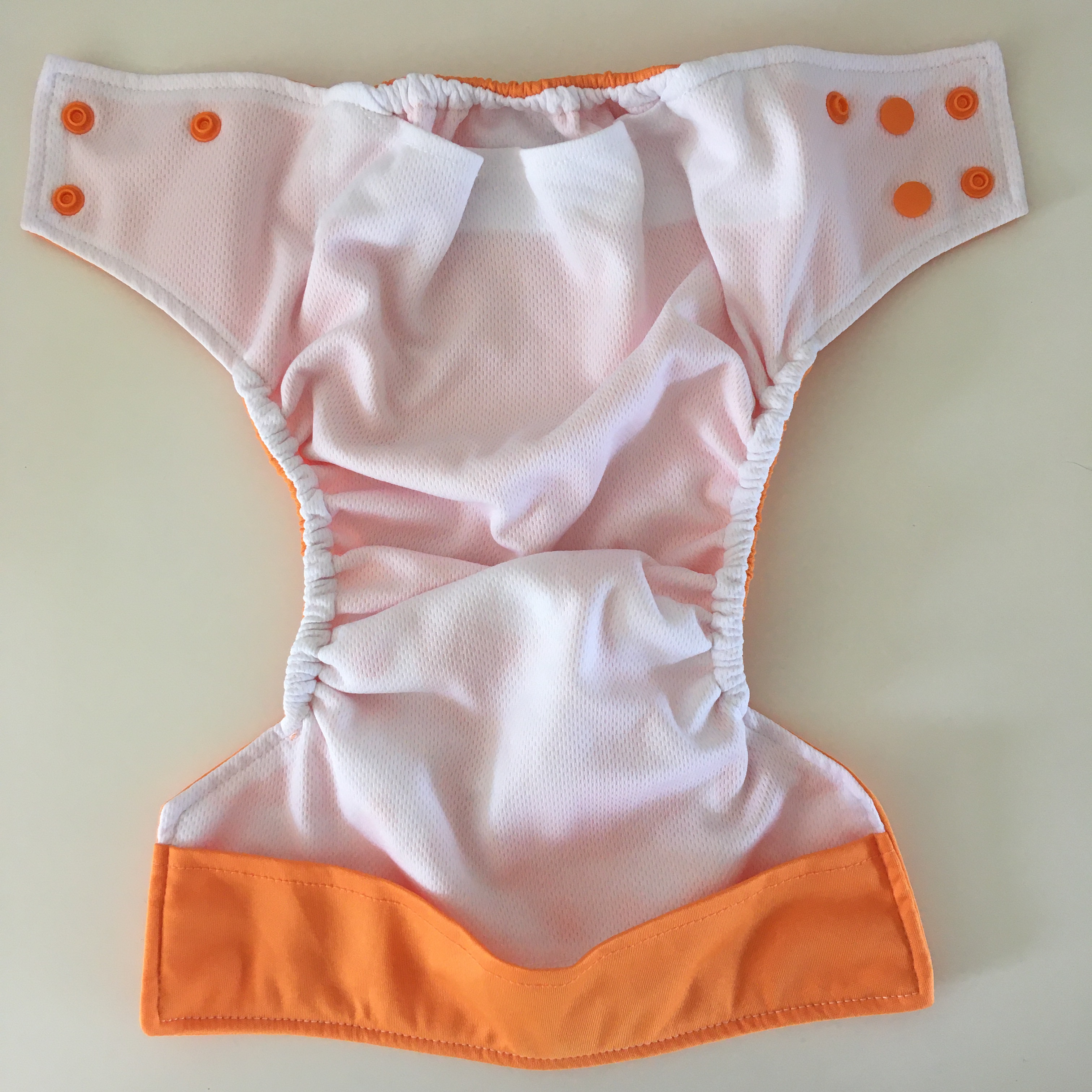 The Choice can be used as either as an AI2 or a pocket nappy. There are female poppers at either end of the nappy, just underneath the lining. These poppers will fit most inserts, although Bebeboo sell their own sets too.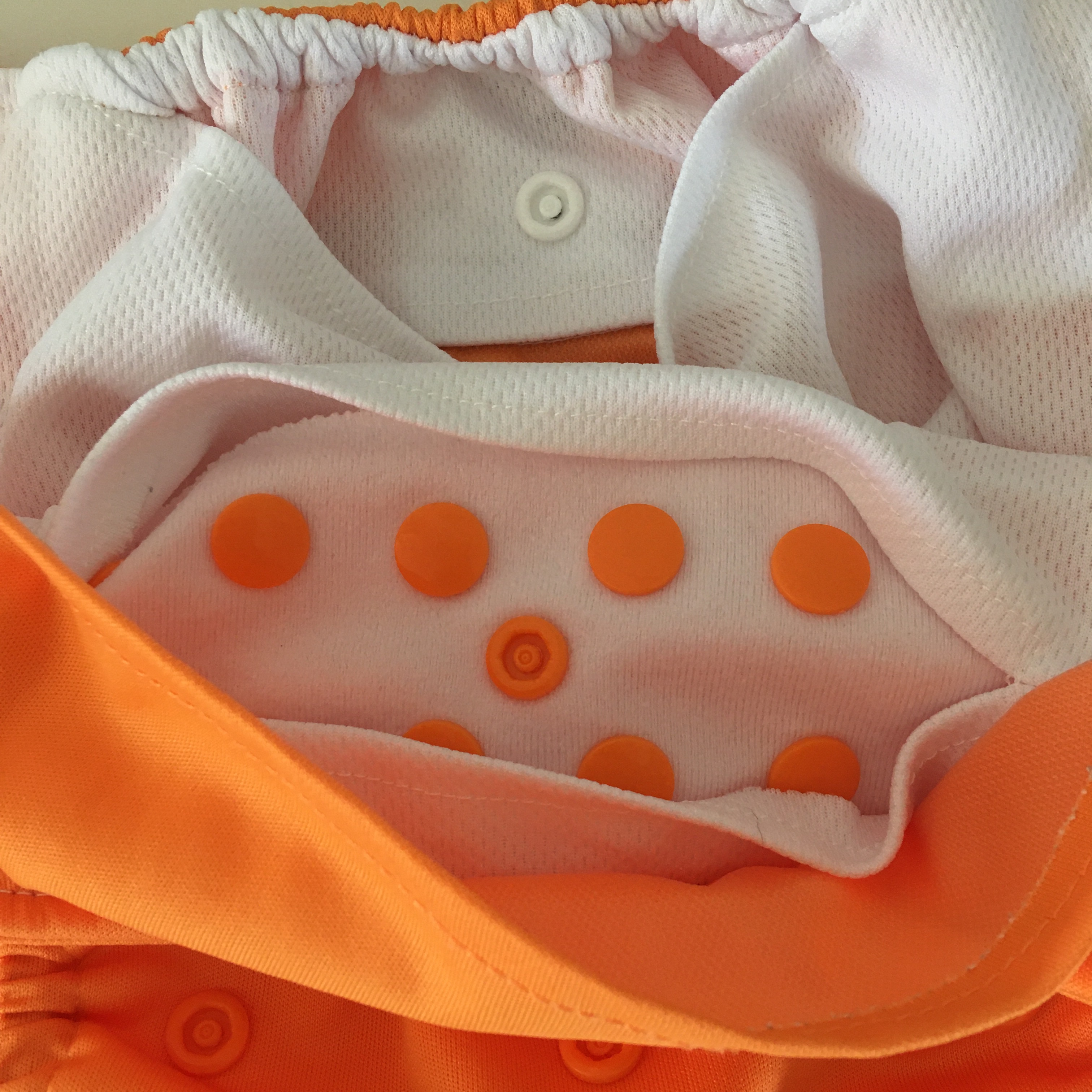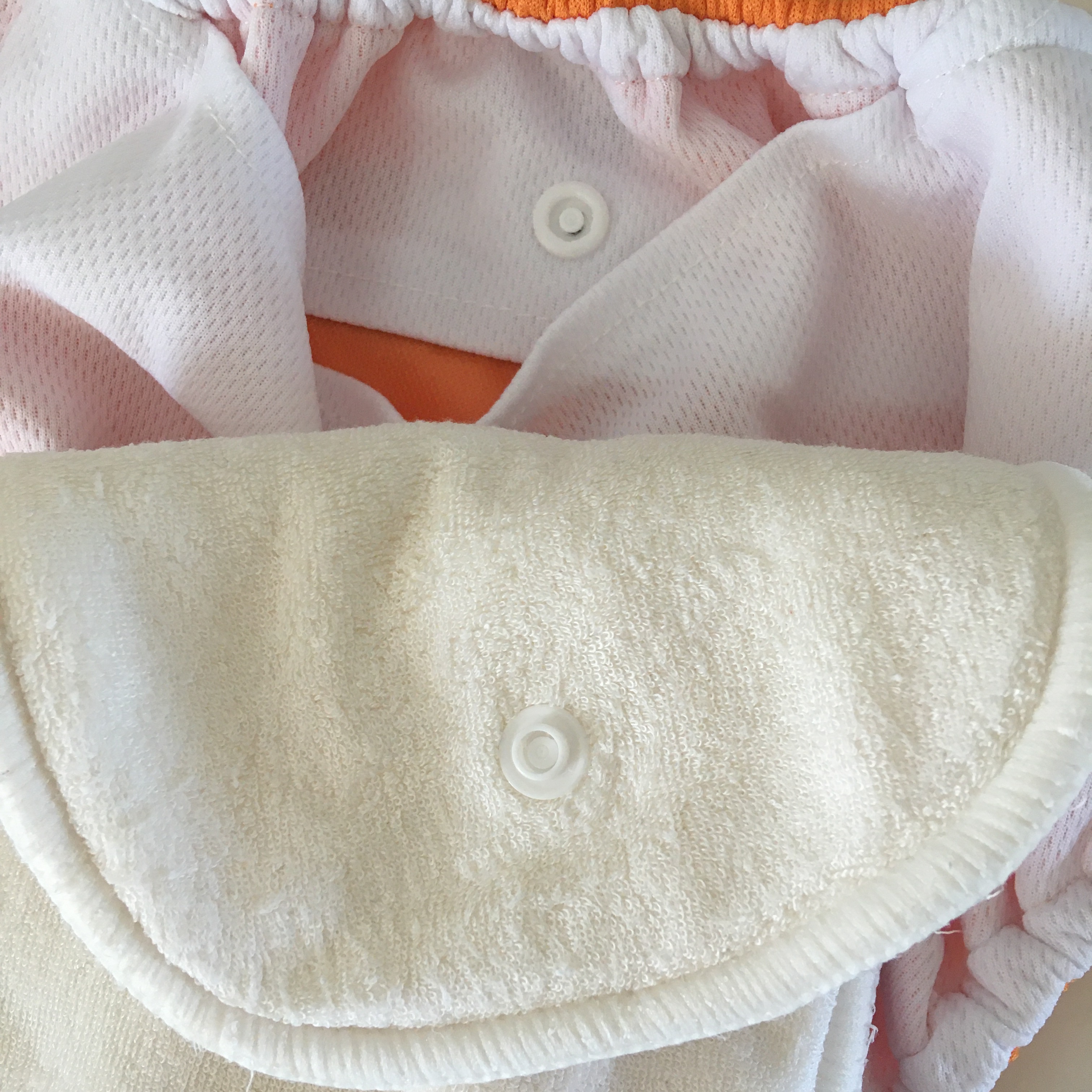 To use as an AI2 simply lay your insert into the nappy, securing in place using the poppers if applicable – although even flats can be used if desired. Then fasten the nappy onto your baby. By putting the absorbency on top of the liner you will no longer have the stay-dry properties, but if this bothers your baby then you could add a separate fleece liner on top of the absorbent part. When changing your baby then if the nappy is only wet you only need to change the absorbent part if using in this way. However if the nappy is dirty then it is likely the solids will have also got onto the nappy and so the whole thing will need to be changed. The advantage of using an AI2 system is that you will need less outer nappies/covers as it can be reused for up to around 4 changes if only wet. This system is more cost effective as inserts are fairly cheap.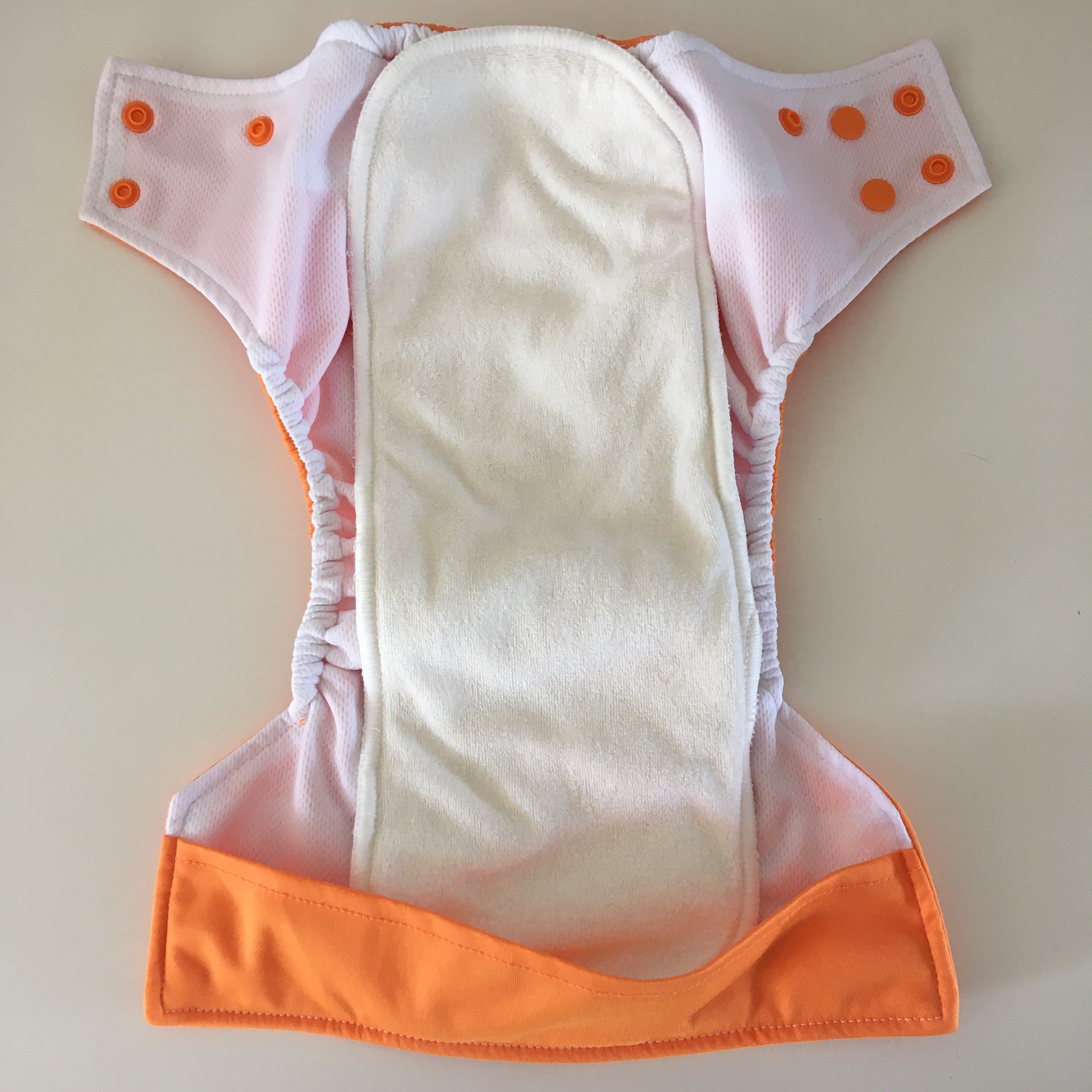 My preferred usage is to use as a pocket nappy. I personally prefer pockets to AI2s. To use as a pocket simply stuff the absorbent insert in like normal. The Choice pocket opens both ends and has a good sized openings so it's really easy to stuff. The insert can be secured using the poppers if your insert has poppers, or you can just leave it loose in the pocket. It shouldn't move about once the nappy is fastened to your baby. By using as a pocket you also benefit from the stay dry lining so there is no need to add any additional liners if you don't want to.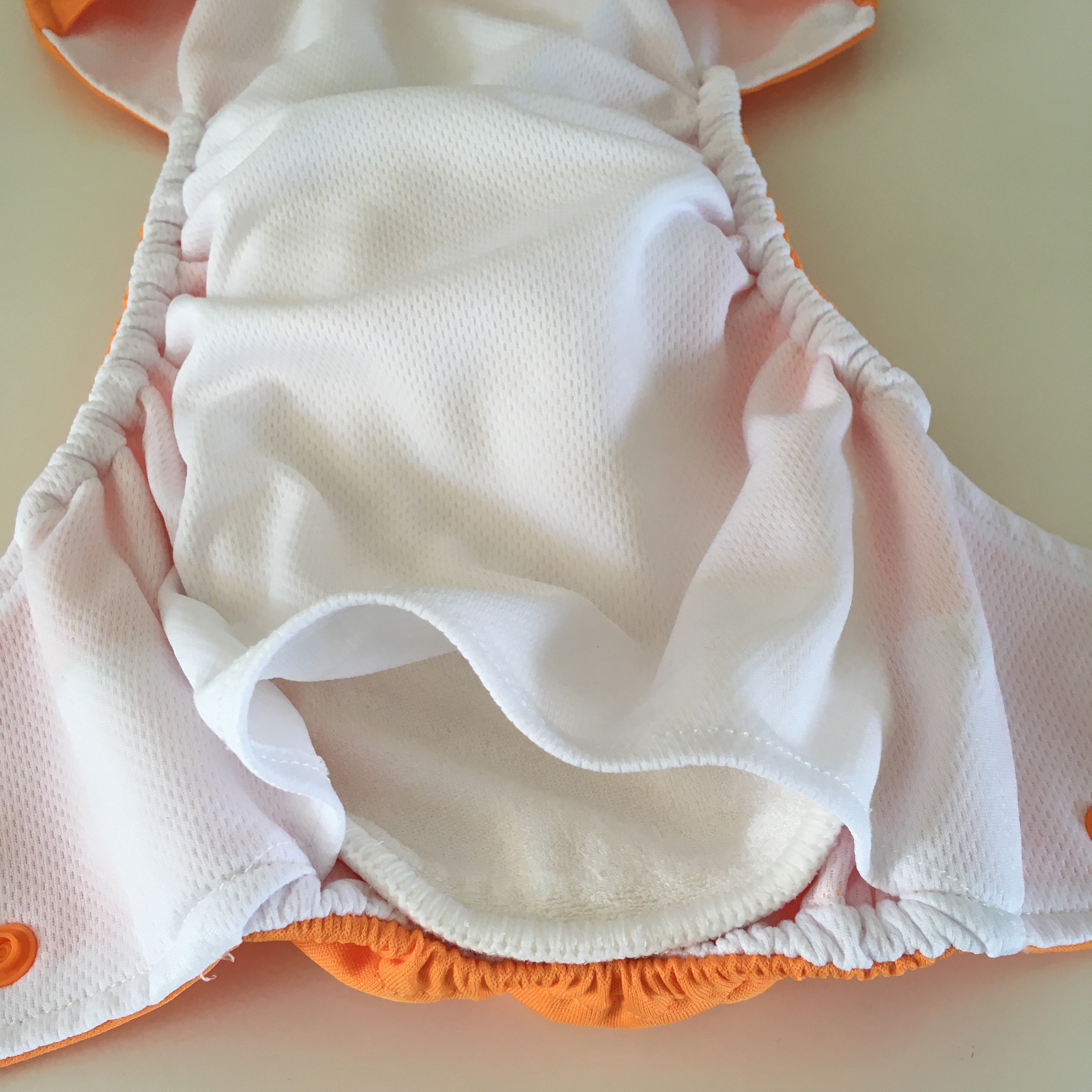 With the Choice you get a full sized bamboo insert, these are incredibly absorbent. They are pure bamboo, no microfibre core, so the drying time will be slower but for me that's a happy consequence of their absorbency. The insert that comes with the Choice is the larger of the two pictured below. It fits the Choice perfectly.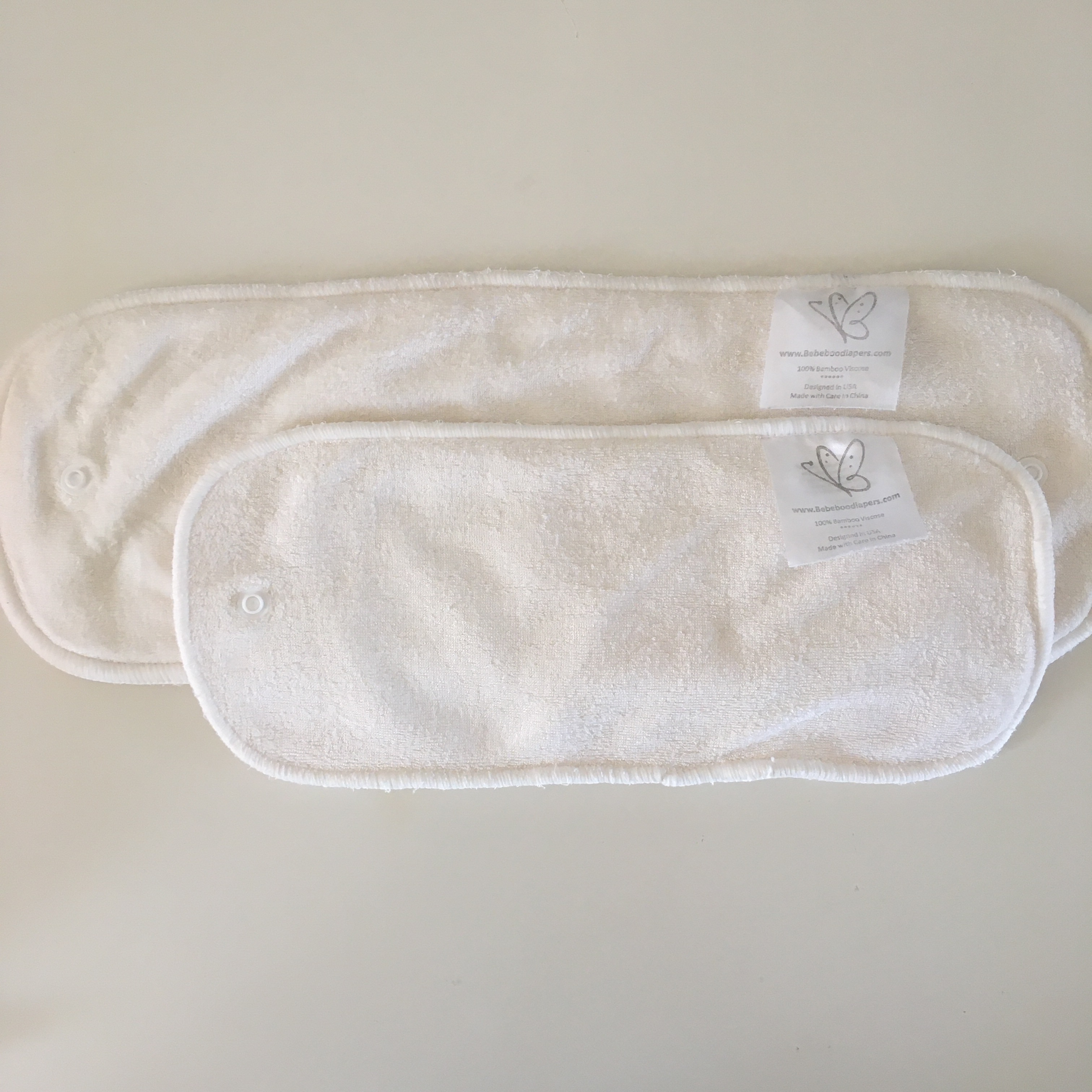 I have the Bebeboo soaker set, so as well as the larger insert you also get a small insert. This would be too small to use on its own unless your baby is still in newborn nappies. Even using both together the nappy is very slim. The absorbency is just amazing. My baby is a very heavy wetter. I don't like the phrase as I think it's overused but he can out-wee anything. I normally change him every two hours, and I boost pretty much every nappy we own with hemp. I tried this soaker set together and after 4 hours he still hadn't leaked. At that point I felt I needed to change him anyway. Mostly now I just use the larger insert in the nappy on its own. It's great not having to add an extra hemp booster either.
Overall this is a well thought out nappy. I'm really glad I've had the opportunity to try it as it's probably not something I would have chosen myself. It has challenged some of my preconceptions around fabrics for sure. I like the fit and the slimness. The price is reasonable for what you get and the quality is good. After multiple washes this nappy still looks absolutely brand new, I feel like it will easily last multiple babies.
You can also see this review, and many others, on my YouTube channel.