RRP – £14.99. L72cm x W48cm. Recycled polyester absorbent side.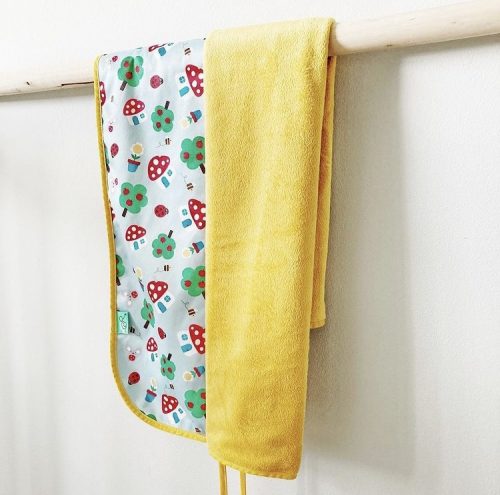 A super soft, stroke-able, change mat. Generously sized when opened and slightly padded. Folds into a cylinder (fold lengthways and then roll up), secured via a self-tie strap, which is pretty irritating as you need both hands. Slim when folded and fits well in a changing bag because of its shape. But because the strap is a faff to fasten I personally only used this one at home.
Boasts superior eco-credentials compare to many change mats as it is made in the UK (Scotland), and it is made from recycled plastic, saving around 4 plastic bottles from landfill.