Thinx were the first brand of reusable sanitary products, often called CSP (cloth sanitary products), I came across.
A US brand they were initially only sold from their US website making them an expensive option once you add shipping and customs/VAT. Then around 12-18 months ago they started being stocked by online retail giant ASOS. They retail for around £30 each depending on the style and absorbency, so still not a cheap option.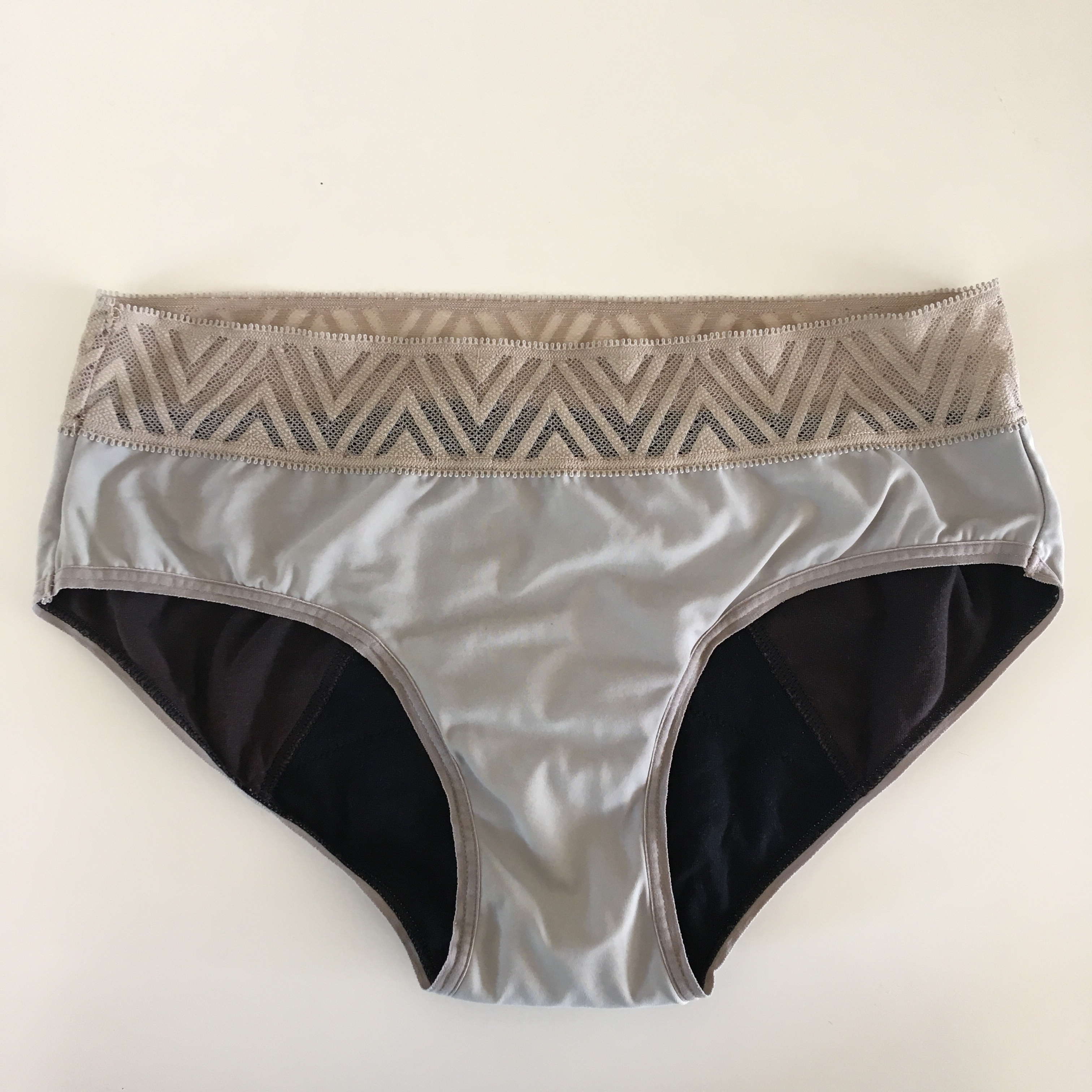 I chose the 'hiphugger' style which has a moderate absorbency (classed as 2 tampons' worth by Thinx). They are sold in standard 'dress sizes' and run true to size.
My first impressions were great. They are comfortable to wear and it really doesn't feel like you have anything more than normal underwear on. They are incredibly thin. As a product they have been a bit of a game changer for me.
The inside has the absorbent panel right up to the back waist band, making them a good option for overnight too.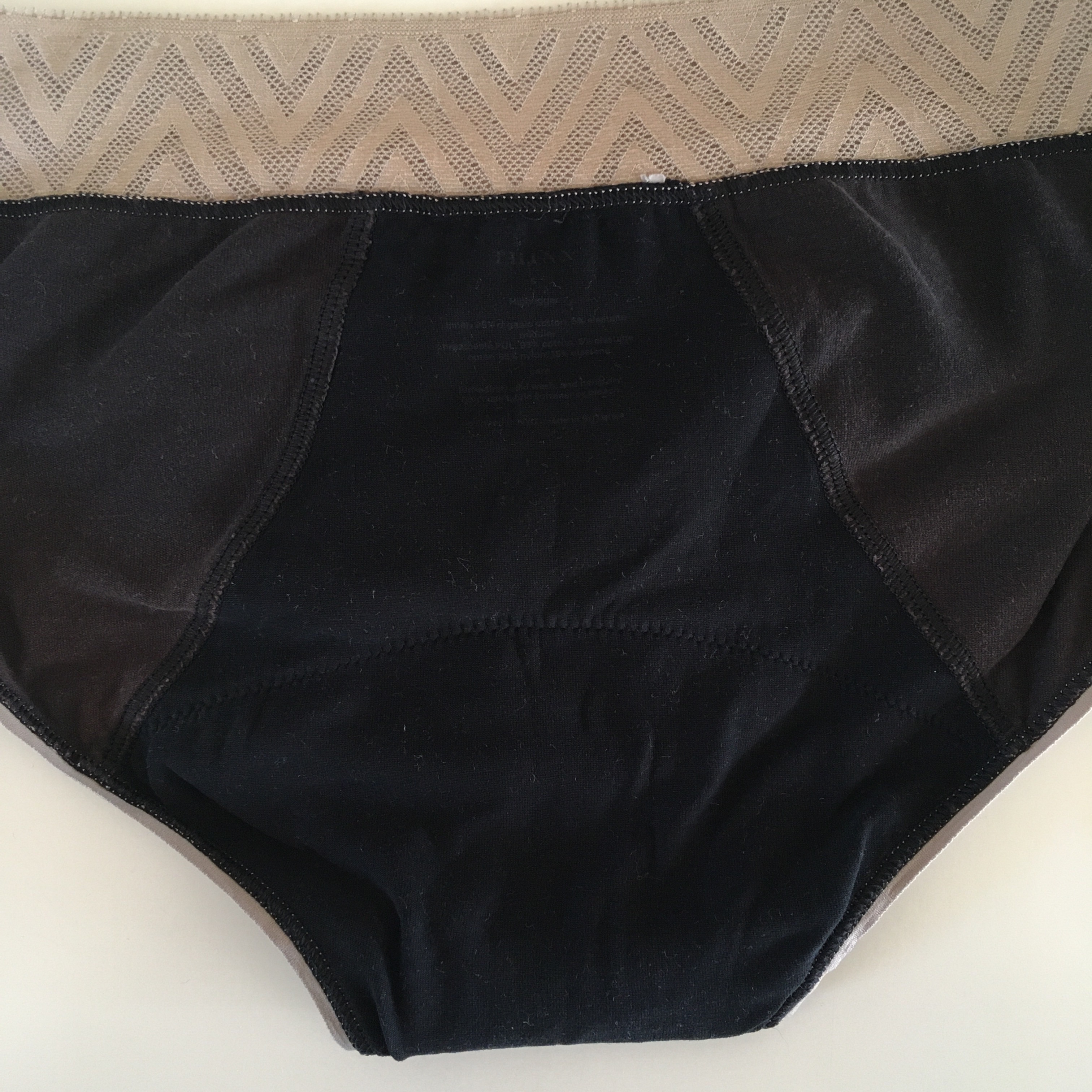 At the front the absorbent panel comes up as far as you'd normally wear a sanitary towel.
I've had this pair for around 18 months. Originally they were a nude colour but they have suffered from significant colour run. Because the inside is black this has caused the outer fabric to 'grey' during washing. It's now a different colour to the waistband and leg elastics and they sadly look a bit tatty now. If I purchased another pair I would certainly get black to avoid this issue.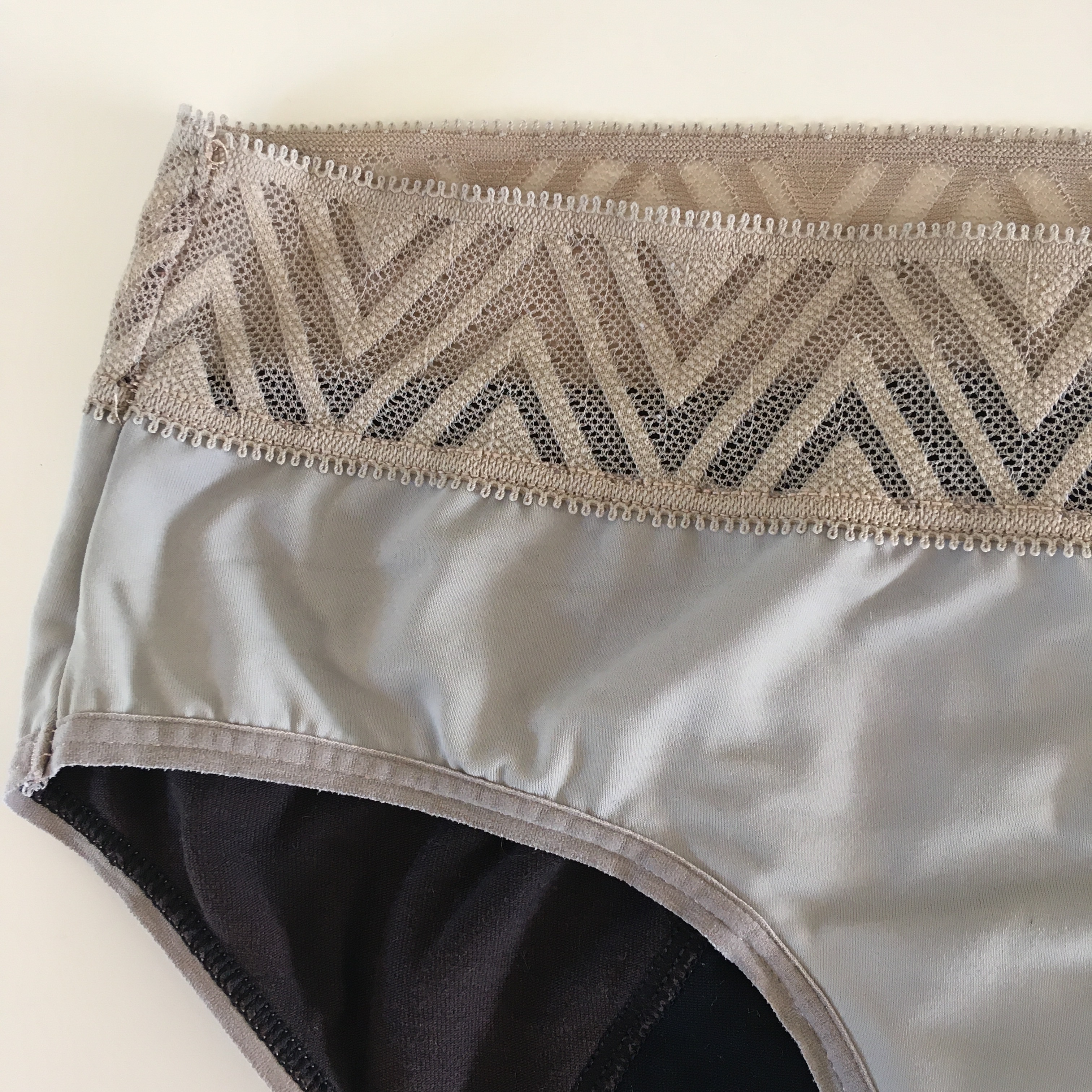 Less of an issue but the inner lining fabric towards the hips has also faded, whilst the centre panel remains dark black. They feel like the same fabric but the centre panel must have a slightly different composition.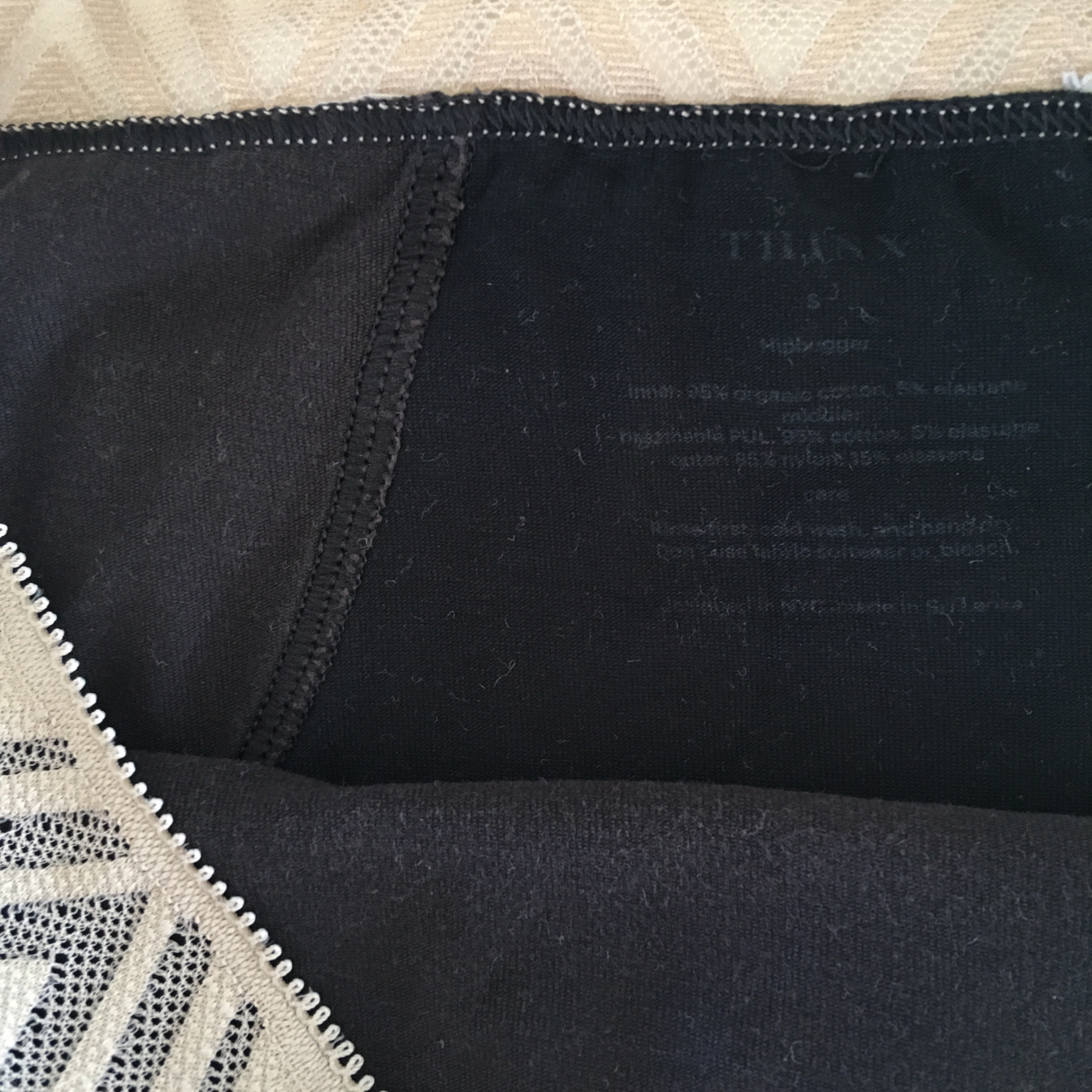 I do find the absorbency of these not as good as I'd like. They certainly wouldn't be suitable for heavier days. I don't particularly trust them and so I don't wear them outside of the house.
As a product I think these are a great idea. They are comfortable and easy to care for. There are no chemicals against your body and you don't need to worry about running out.
But I wouldn't recommend this particular product. They are expensive and whilst they are still perfectly functional they are showing significant signs of wear. The absorbency of this style isn't sufficient for me to rely on, although Thinx do make more absorbent styles, and since I purchased this pair they now have a style than can hold up to 4 tampons worth – so perhaps double what the 'hiphugger' can.
You can see this review, and many others, on my YouTube channel.