Cheeky Wipes have recently decided to launch their own reusable nappy. It is a two-part system, this review is for the fitted nappy but I have reviewed the wrap separately.
The fitted nappy comes in three sizes, newborn, birth to potty, and toddler (35lbs+). I've been using the toddler one on my 33lbs boy. It is a generous size and will easily last him until he is out of night nappies. The nappy retails from £11-12 depending on size.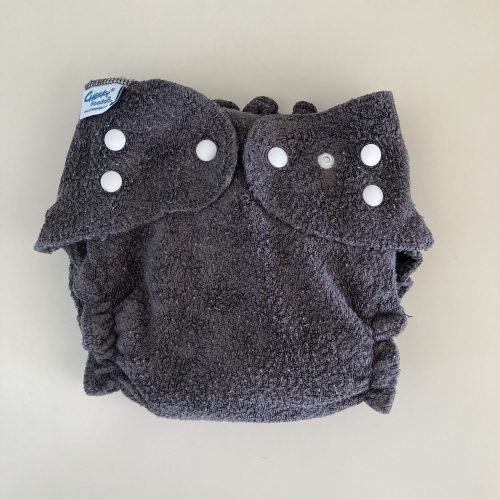 It is grey in colour and made from bamboo:cotton (80:20). It is only available with a popper waist fastening. There is a good range of poppers, including an overlap on the tab. I do find the configuration slightly off, sometimes there isn't a popper exactly where you want it to be. Fortunately the fabric has a little stretch so you can normally work it out.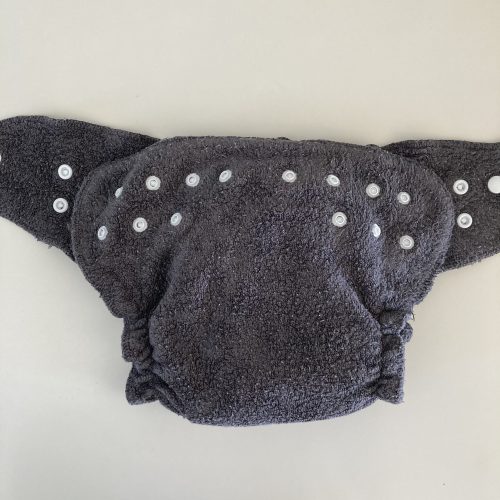 The elastics, both on the back and legs, are really gentle. However the leg elastics are a bit slacker than I would like and I have concerns over the containment. If the leg elastics had the same tension as the back elastic this would be a good improvement.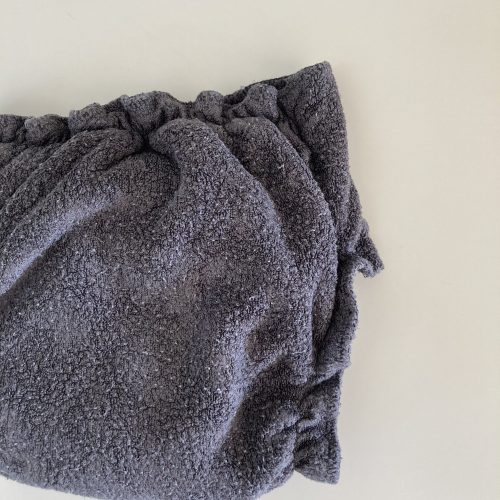 With the nappy you get two bamboo:cotton boosters, and a fleece liner. The nappy isn't stay-dry so you'll probably want to use the liner to keep your baby feeling dry. The absorbency is good, using both boosters (and the liner) I have used this overnight.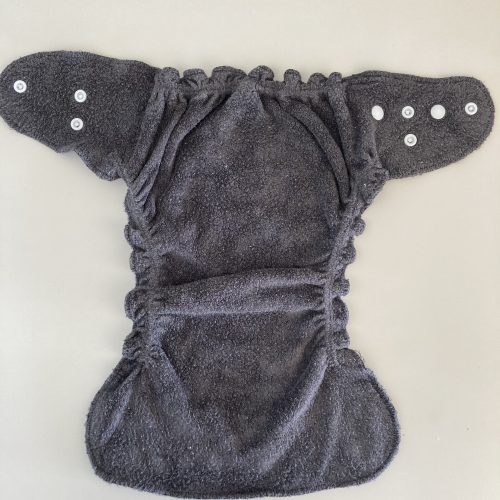 Overall, I personally prefer nappies with an in-built stay-dry layer, especially for nights. And I would rather have white nappies so I can keep an eye on possible stains. But it has a good level of absorbency and is still fairly trim.
You can also see this review, and many others, on my YouTube channel.