I'm definitely a sucker for a cute print. As that is what led me to buy some Miosolos from Bambino Mio.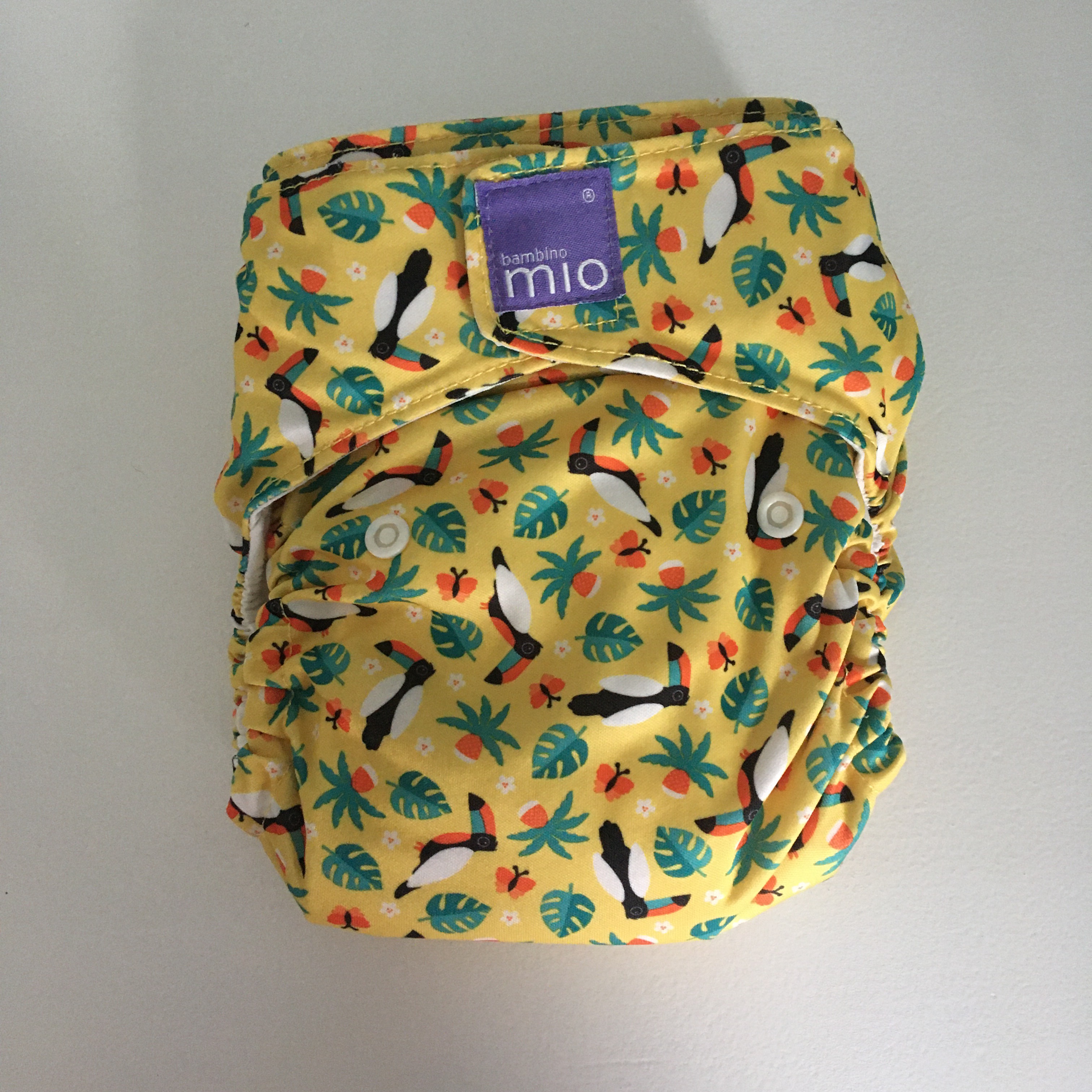 The Miosolo is a birth to potty (BTP) nappy. Like all BTP nappies it is unlikely to fit an actual newborn. Normally BTPs fit from around 10lbs, however the Miosolo is one of the longest nappies on the market so you might find you need to wait a little bit longer – don't be frustrated by this, it just means the nappy will still fit nicely close to potty training when others have become too small. As usual the rise (length) of the nappy is adjusted using the rise poppers on the front.
The Miosolo is only available with a Velcro fastening. It is very simple to use, probably the most similar cloth nappy to a disposable and so these are a very popular choice for childcare. There is a good sized Velcro panel on the front to adjust the waist, and fold-back laundry tabs. I do find I need to be careful undoing the laundry tabs as otherwise the tab stitching starts to pull the lining.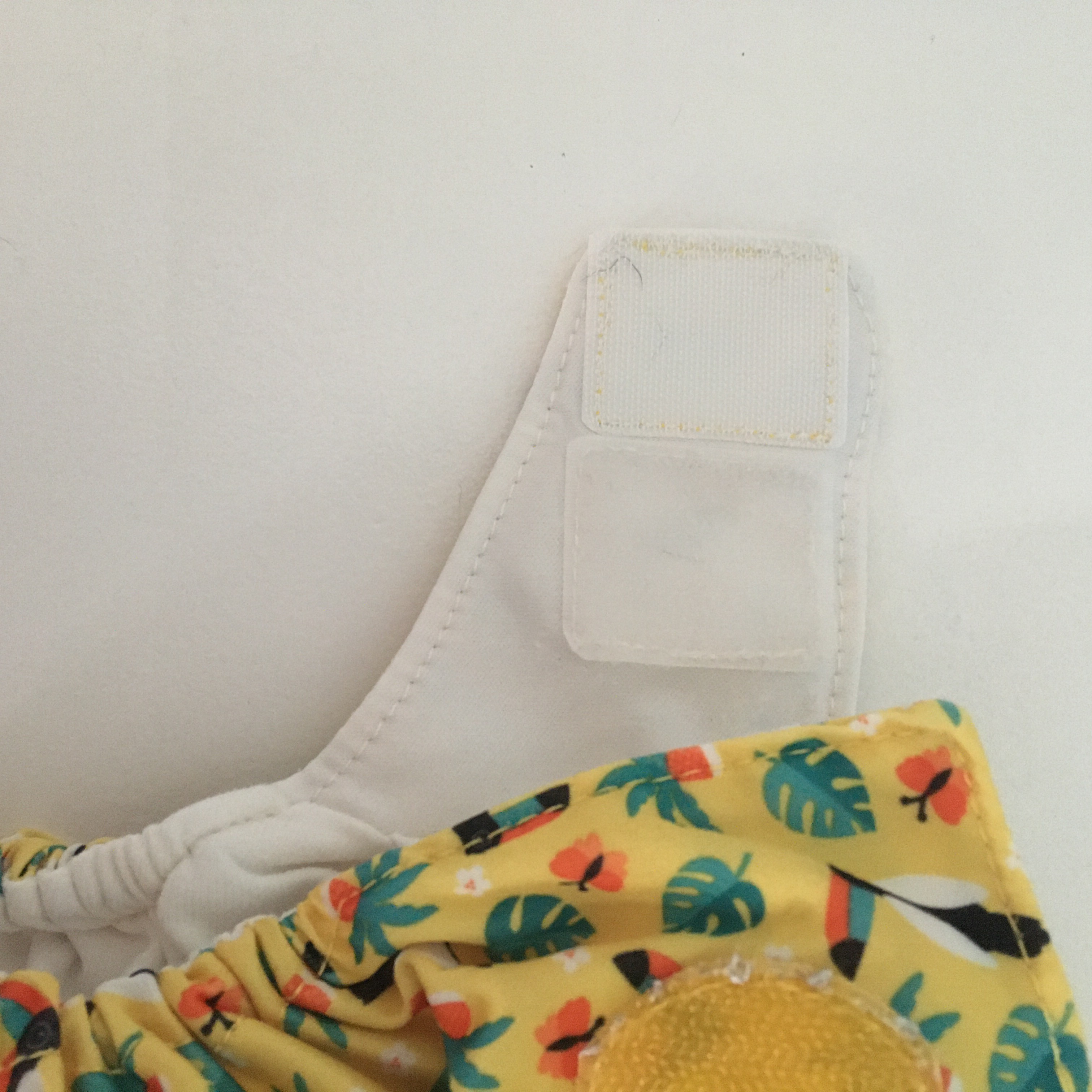 Inside the nappy is fully lined with a beautifully soft fleece. This will keep your baby dry so there is no need to use additional liners unless you want to.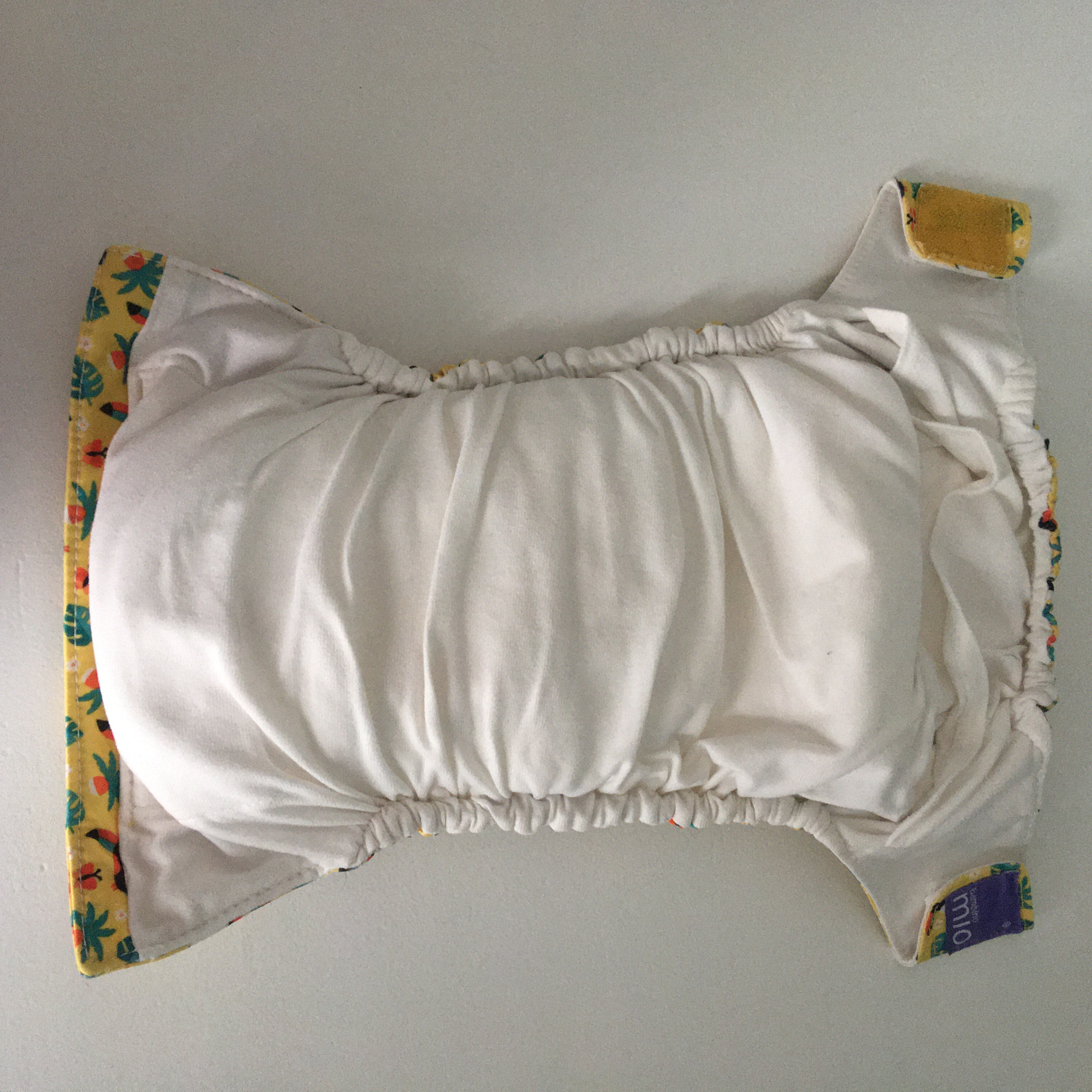 The absorbent core is removed and inserted via the pocket in the back. There are some handy loops to ease the removal, and a little pocket to put your hand in to re-stuff. By removing the absorbent part before washing the nappy will clean better. The Miosolo is infamous for its speedy drying time. This is due to being able to fully pull-out the absorbent core. Be separating it from the PUL air can circulate better and speed up drying. I find these fairly easy to re-stuff, however my husband does find it more difficult as he has larger hands.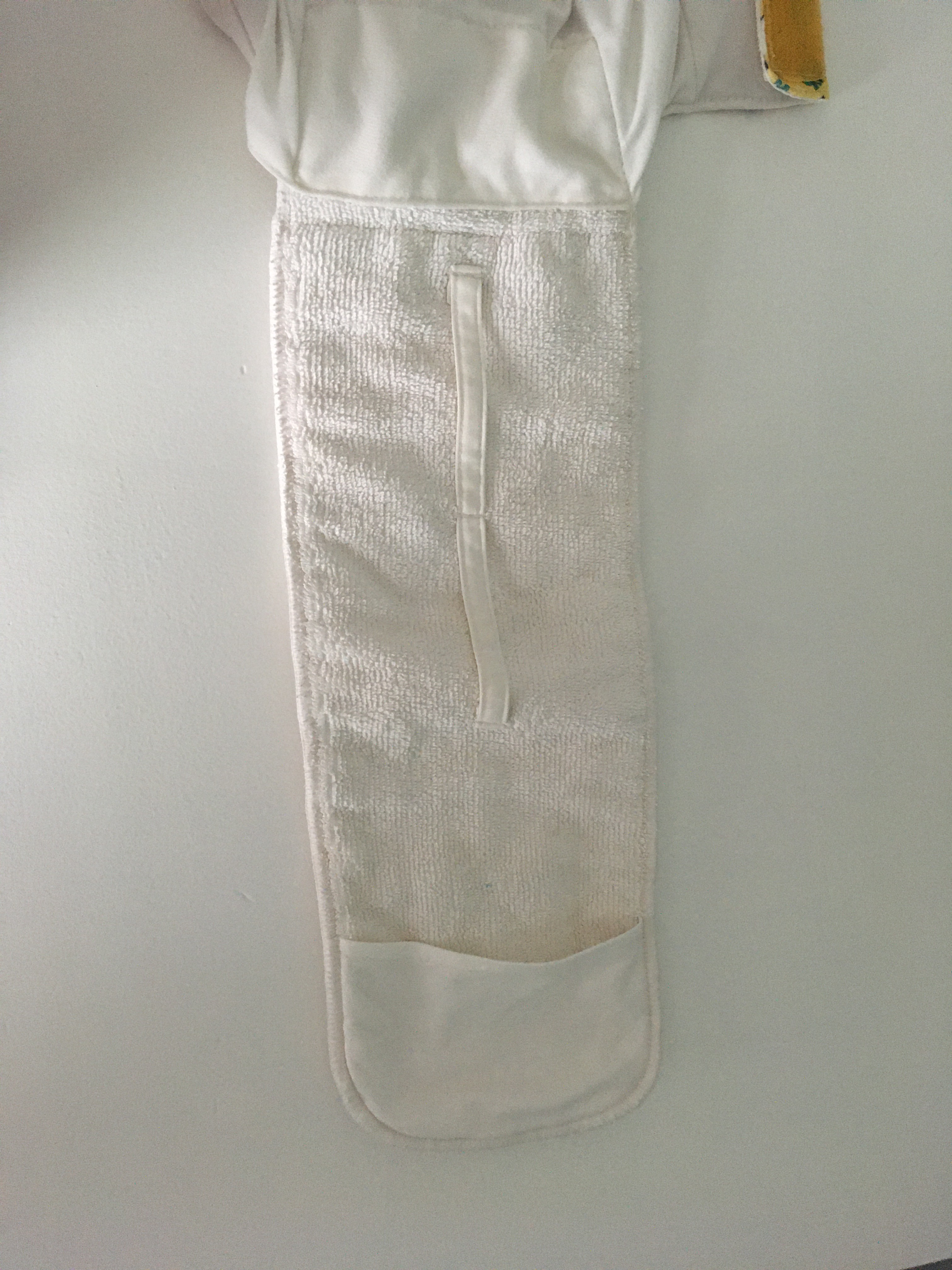 For me the main downside of this nappy is that the absorbent core is microfibre. Firstly microfibre sheds microplastics during washing, and this is particularly problematic for an item that is going to be washed so much. Secondly microfibre is prone to compression leaks. This is going to be an issue for everything from slings to pushchairs, to car seats or even sitting. Fortunately boosting with a natural fibre will pretty much stop this. Expect to have to boost Miosolos from roughly when your baby reaches 4 months.
My favourite booster is the Easy Peasy hemp. They are really slim and fit nicely into the little hand pocket for stuffing. For boys fold the booster in half, for girls just lay it flat. Then just pop everything back inside. Because these boosters are slim them don't really add much extra bulk to the nappy.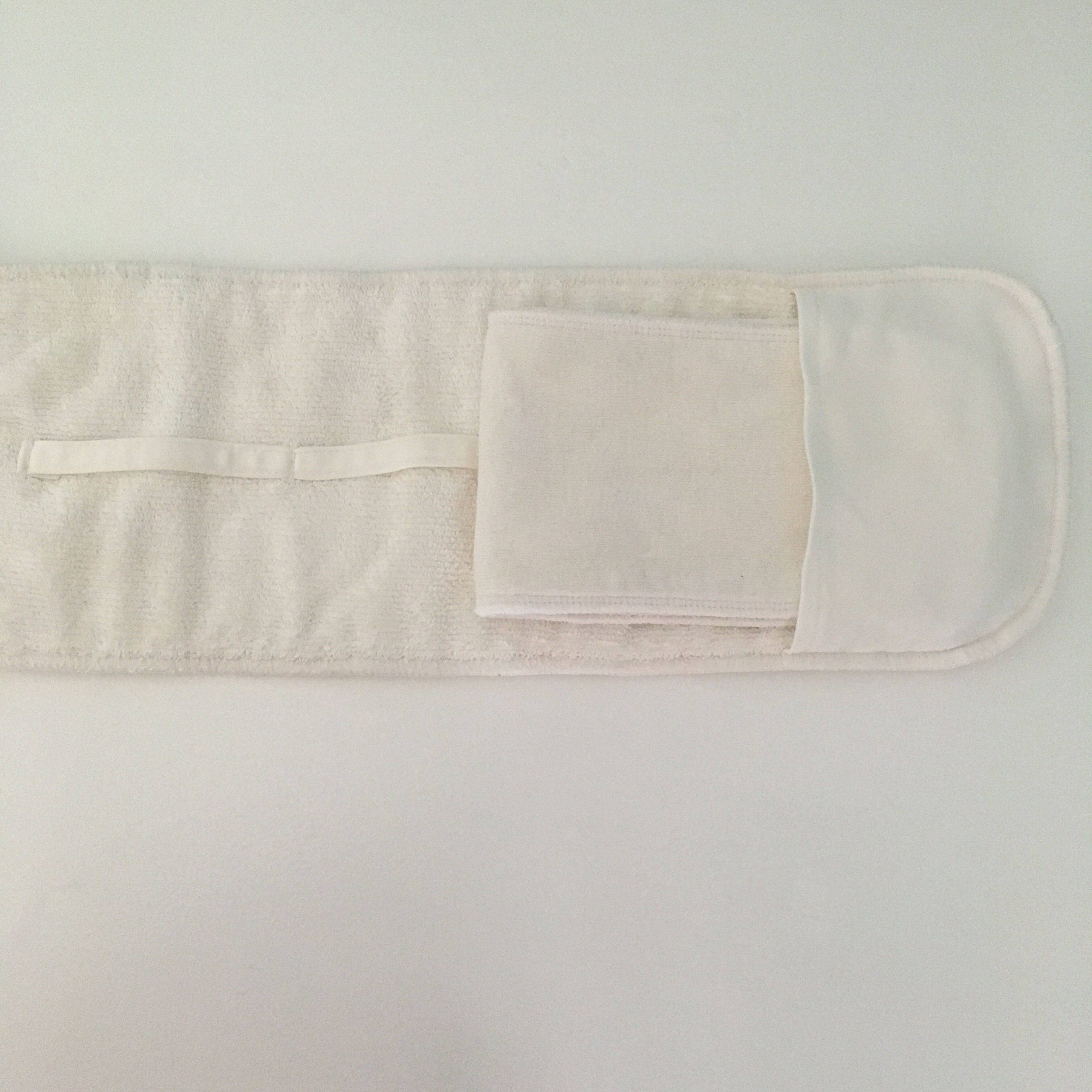 However any natural fibre will do. You just need something that will absorb the moisture from the microfibre when it's under pressure. You can use whatever natural boosters you already have. Or even cotton flannels or tea towels – they don't need to be pretty as no one will even see them! I frequently use cotton prefolds instead of hemp. The Muslinz newborn (size 1) are the perfect size when folded into thirds. You'll need to lie it flat as it's too thick for a double fold at the front, but it will do the job perfectly.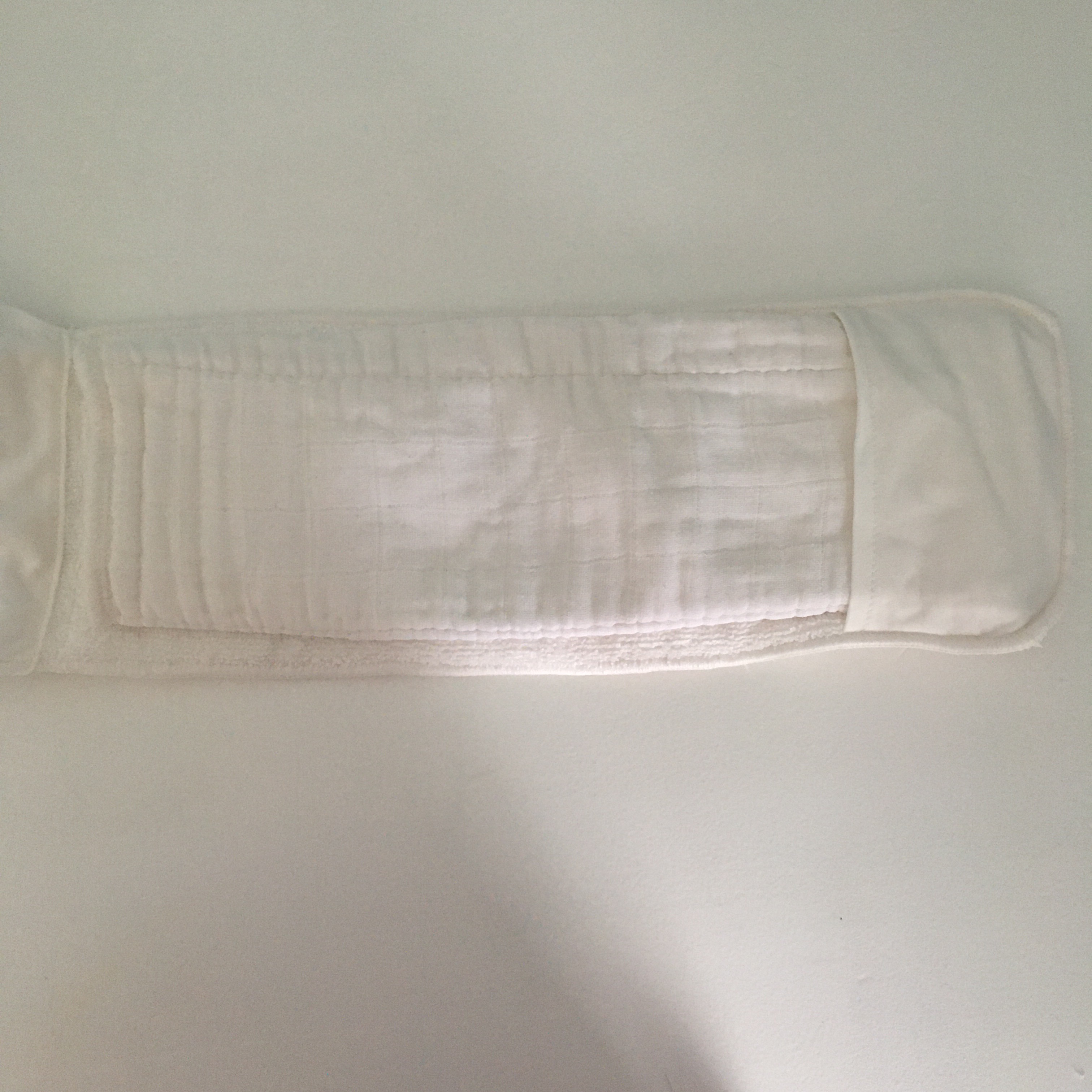 I would really recommend shopping around before purchasing. I've never paid the RRP (£15.99) for any of mine. They are normally in the Aldi baby events for £8.99 which is a fantastic price. Otherwise keep an eye out for retailer discounts as you should be able to get 20% off if you can wait for an offer.
Overall I do really like these nappies. They get a bad rep for the microfibre but with boosting that is easily overcome. They are very easy to use and dry fast.
You can also see this review, and many others, on my YouTube channel.