The Motherease Rikki is the poorer cousin of the ever-popular Motherease Airflow.
Like the Airflow it is a sized wrap and thus a more expensive option than a birth to potty wrap. It is for use over a shaped or flat nappy. However one advantage it has over the Airflow is that if you're using a flat nappy you don't need a nippa to hold it in place. The Rikki is a much more fitted wrap and so will hold a flat nappy against your baby.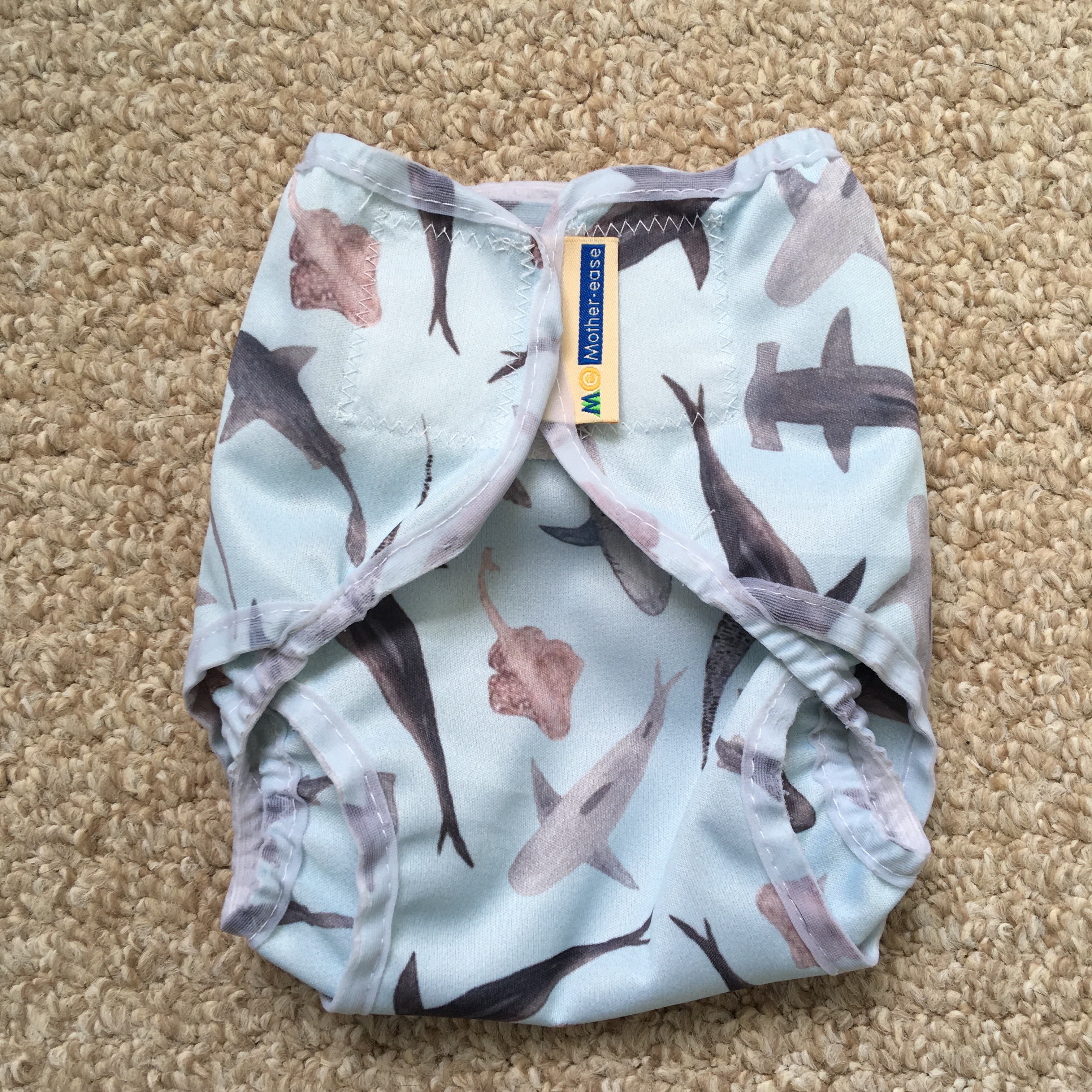 It is only available in a Velcro fastening. Do not think that this is simply a Velcro version of the Airflow (which is only available in a popper fastening). It is a very different product.
Like the Airflow it has a good quality PUL and strong leg elastics. However it also has the Motherease binding all around the edges. This binding is very fragile and needs to be handled carefully. The binding especially needs to be kept away from Velcro which is obviously an issue with this wrap. And to make matters worse Motherease have not added laundry tabs. To try and protect the binding you'll need to do the wrap up and then turn inside out for washing.
There is a large Velcro panel on the front to adjust the waist size. Although you cannot overlap the tabs for a smaller waist because this is a sized wrap that is less likely to be an issue. The leg holes cannot really be adjusted which is a particular issue if your baby has skinny or chunky legs, especially in comparison to their waist. You can create a slight adjustment by angling the tabs on the panel, but because the Velcro tabs are tall (the same height as the Velcro panel) it is even more difficult to get much adjustment.
The Rikki features a double gusset for extra containment. It is available in a decent range of prints.
Personally I find this wrap difficult to fit and the Velcro/binding problem is poorly thought out. There are far better wraps available for a similar or lower price point.
You can also see this review, and many others, on my YouTube channel.