Pim Pam are a fairly new brand to the cloth nappy market. They currently only offer a pocket nappy, but they do also have a range of accessories. The pocket nappy retails for around £18, although if you chose one of their block colours instead the price is a little lower at £16. The prints are designed by the owner of Pim Pam so they are exclusive to the brand.
The nappy is only available in a popper waist fastening. There are hip stability poppers, which I believe are new for the most recent release (early 2021). There is no overlap option though.
The rise poppers are in three columns, my preferred option. They are well spaced out giving you a good range of size options.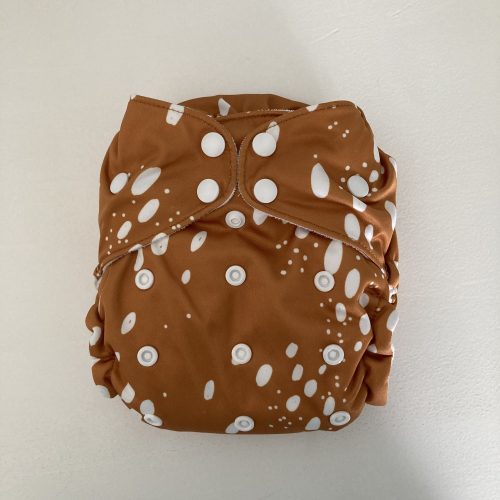 The outer PUL is a very soft and slightly stretchy. It feels like a high quality product. There is a cute branding label on the back too.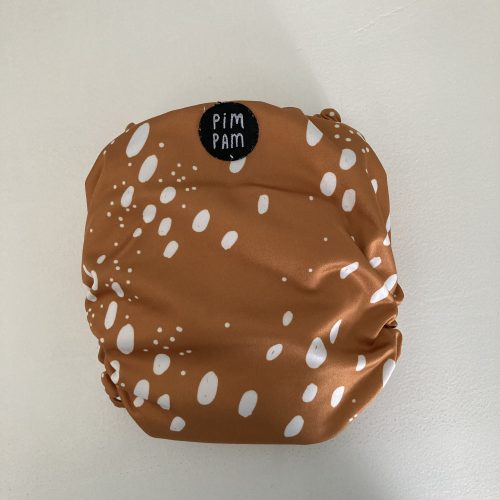 The legs have what I term a 'semi-rolled' leg elastic. They don't roll in quite as much as a rolled leg elastic, but they aren't like a normal leg elastic either. They are very soft on my baby.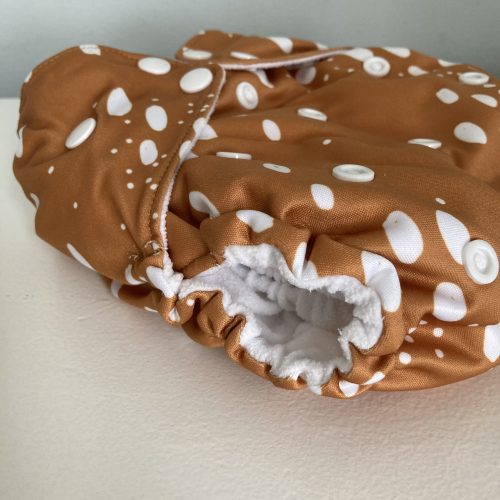 Inside the pocket is fully fleece lined. Again this is a very soft fleece and feels good quality. There is an internal double gusset, which I don't personally like. The nappy could benefit from a small PUL tummy panel to prevent leaks. There is a decent sized pocket opening at the back.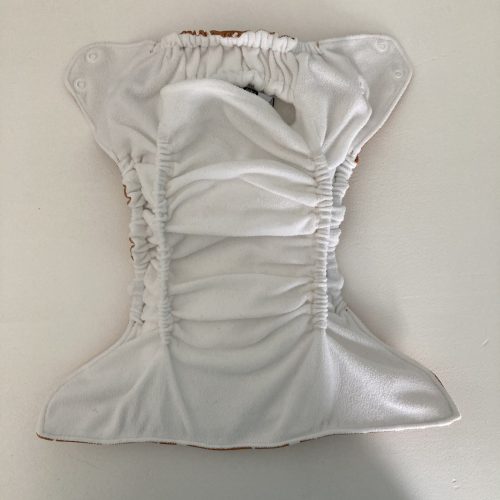 With the nappy you get 2 hourglass four-layer bamboo:microfibre inserts. These are each two layers of microfibre, covered with two outer layers of bamboo. The inserts snap together which makes them much easier to stuff. Additionally one insert is slightly shorter so it fits well inside the pocket on the smaller rises, often inserts can be a little long on the smallest rise. Normally if your baby is young enough to be on the smallest rise, they will only need the absorbency of the smaller insert. As your baby grows you can start using both inserts when needed. I find using both together is sufficient absorbency for my 2-year old average to heavy wetter.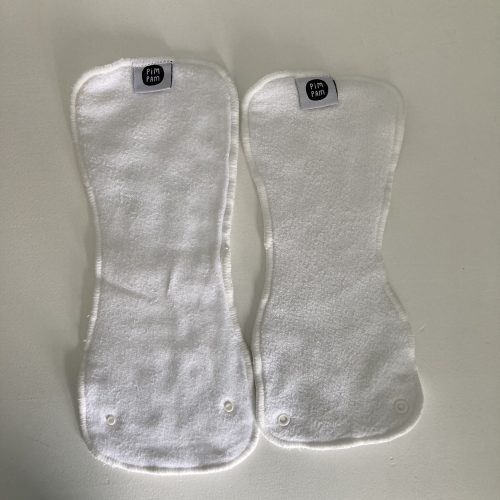 Overall this nappy ticks a lot of boxes for me. However we personally struggle with the fit on this nappy. My boy is tall and skinny, but it's the waist we are struggling with sadly. The PUL pulls across the tummy area and the tabs curl up. This is a real shame as otherwise it's a great nappy, and I'm sure it will work well for many others.
Since writing this review I have been informed that the hip stability popper is going to be removed on the next release. This will allow the waist to accommodate larger children, and I'm hopeful that it will solve my fit issues.
You can also see this review, and many others, on my YouTube channel: