Available in a pack of 10 for £7.99 (although check out my discounts page). Made from 100% recycled fleece.
Approximately 29 x 13 cm.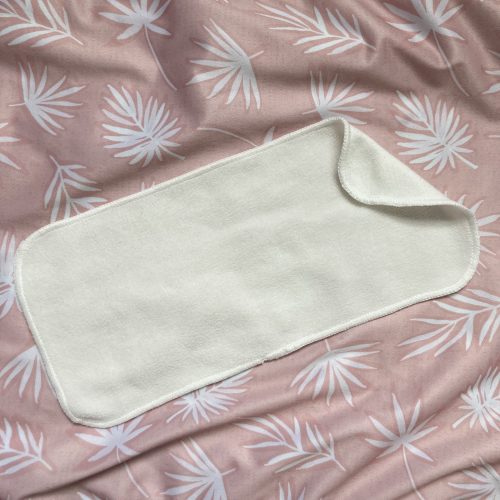 Good length but a little on the narrow side. Very thin so won't add bulk, and surprisingly soft for such thinness. Nice pile length to combine softness with easy solid removal. Has a 'right' side to place against your baby with the 'back' not being so soft and fluffy.