Lillie and Tom are a new brand to the cloth nappy market (2022). They make a pocket nappy which retails for around £17. Alternatively you can buy the shell only, without the inserts, for £12. I do really like it when brands offer pocket nappies as a shell-only option as it's cheaper for parents who already have inserts they can use, and it's better for the environment too.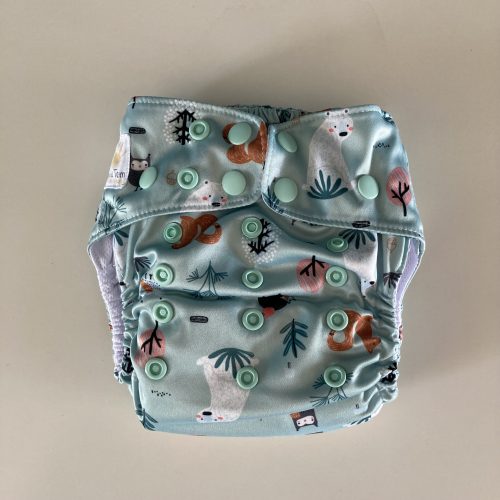 It is only available with a popper fastening. The PUL is very soft and has a good amount of stretch. There is also a piece of tummy elastic. The leg elastics are gentle but the nappy has good containment.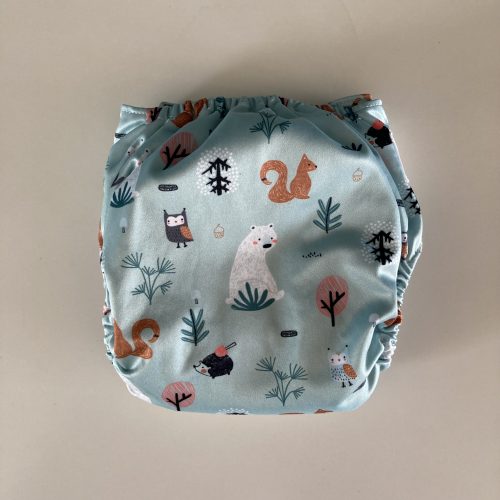 The waist tabs are quite elongated giving plenty of sizing options on the waist. The rise poppers are in three columns and again offer a good range of sizing options. We got this nappy when my baby was 4 months and it fitted her straight away, at almost 6 months she is just smallest rise still. I feel confident that this should last most babies until potty training, although it does have a 'fits like pants' style – which I really love but appreciate isn't for everyone.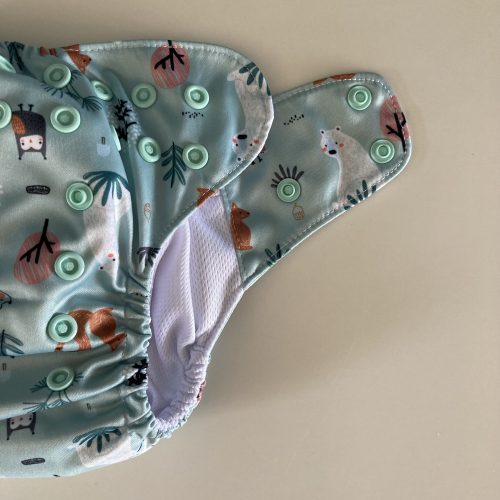 Inside is a small PUL tummy panel. Very generous pocket opening at the back. It is lined with Athletic Wicking Jersey which provides a stay-dry layer so you don't need to add liners if you don't wish to. I find AWJ highly resistant to staining too. It does have an internal double gusset which I don't personally like as I find it harder to remove solids from.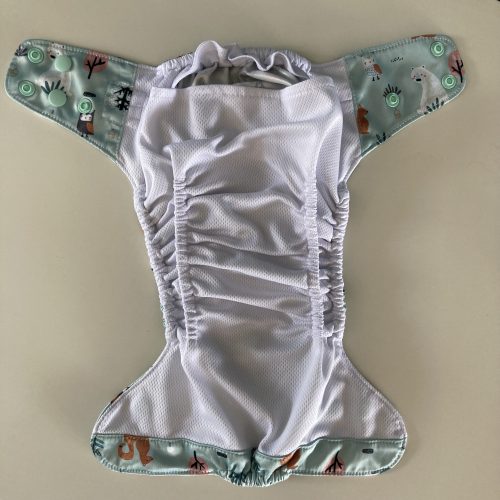 With the nappy you get two inserts. A 3-layer hemp:cotton, and a 4-layer bamboo terry which has a slight hourglass shape. I do wish these poppered together to help with stuffing. Although these are both natural fibres, I found I definitely needed to boost this nappy with a hemp booster of my own, and even then it was not one of my most reliable. My baby is in the typical pre-weaning heavy wetting stage, but unless you have a fairly light wetter I would advise that you should expect to have to boost.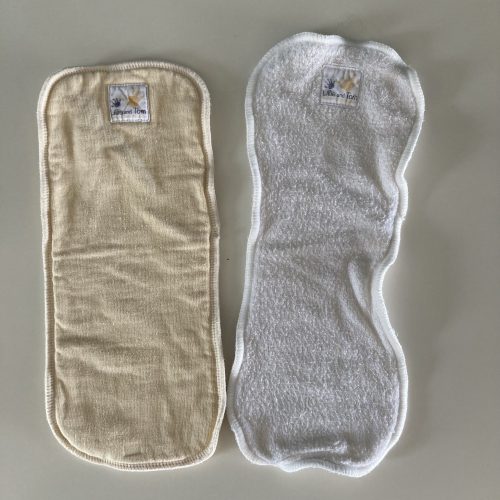 Overall I really like the shell of this nappy. The materials are nice and I really like the fit. The all-natural inserts is good to see, even if I have to boost. My main sticking point is the price point, at £17 for a pocket nappy I wouldn't be expecting to need to boost, and £12 for an empty shell also seems a little high.
You can also see this review, and many others, on my YouTube channel.