Quite possibly my favourite nappy, and certainly a real workhorse. The Easy Peasy Bumble is a shaped nappy made form cotton. It forms the absorbent part of a two-part system, meaning you will need a wrap/cover to go over the top.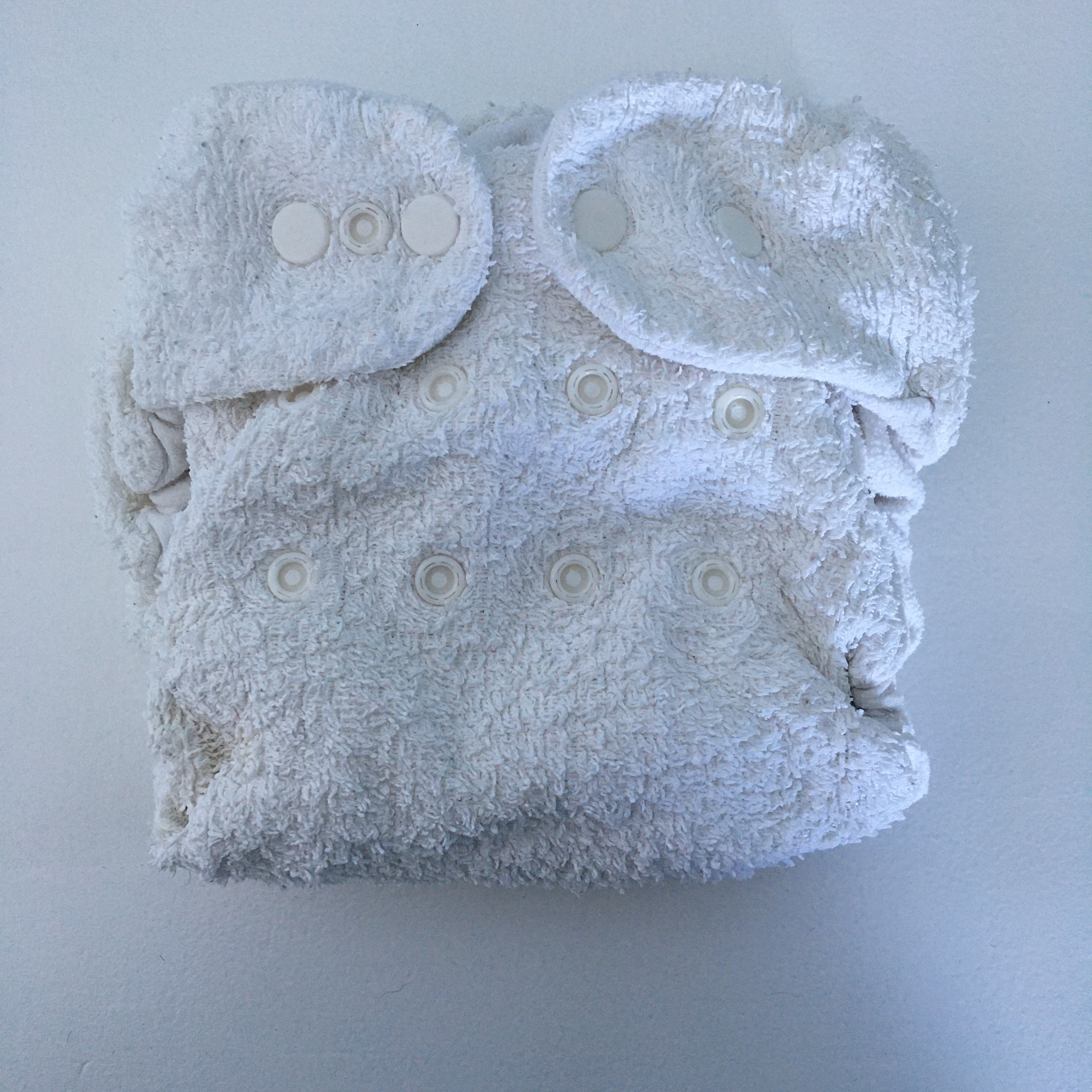 The Bumble is birth to potty sized. It will fit comfortably from 10lbs, if not before. The rise works slightly differently, rather than rise poppers which snap onto each other you tuck the unwanted larger rises inside the opening inside. The Bumble also has a newborn setting. You can feed the front tab into the nappy and attach it to some poppers inside. This makes the nappy really tiny! The poppers on the tabs can also be overlapped your make the waist small too.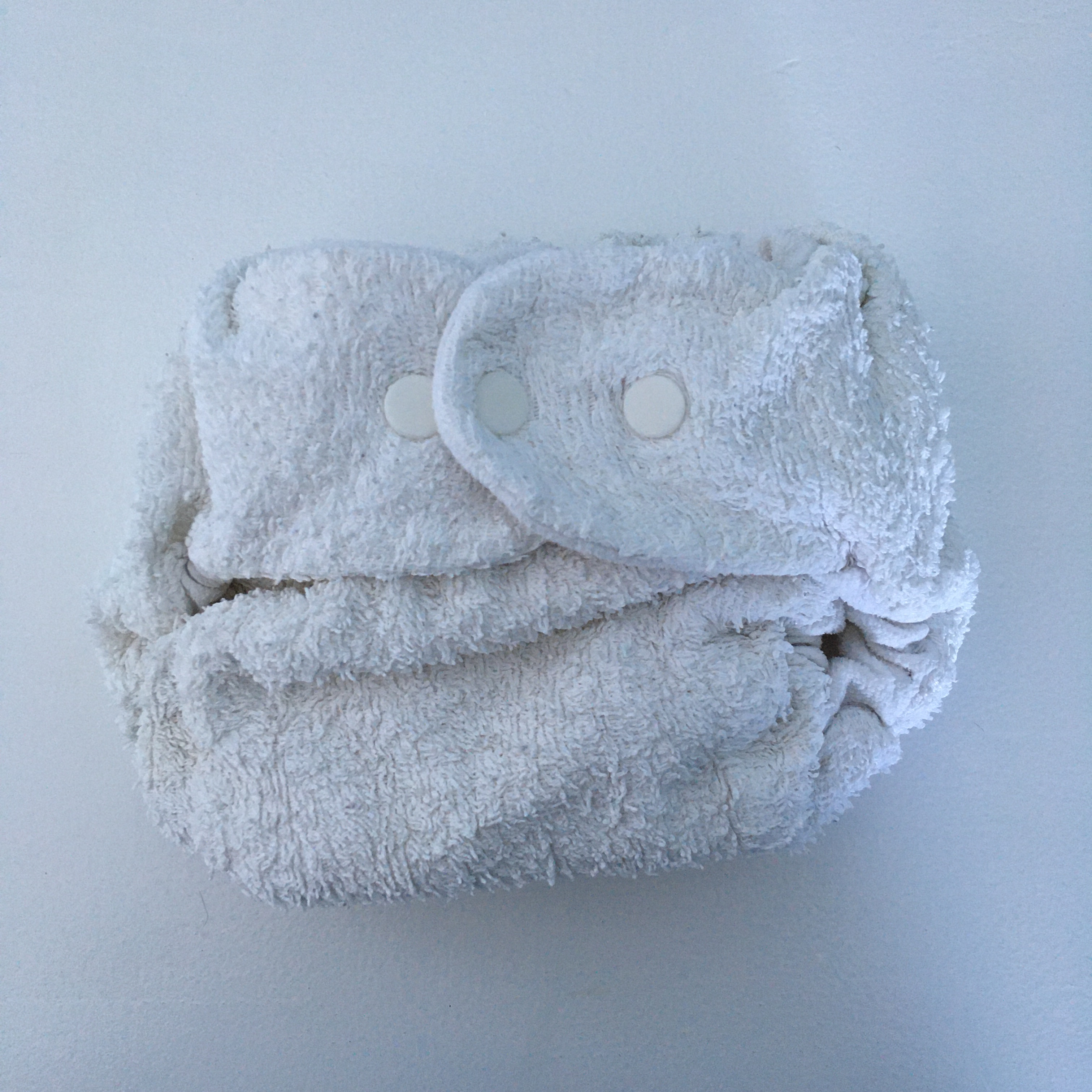 Inside is fully fleece-lined. Even after plenty of washes in hard water this has stayed soft. The lining will keep your baby dry so you won't need any additional liners unless you want to use them.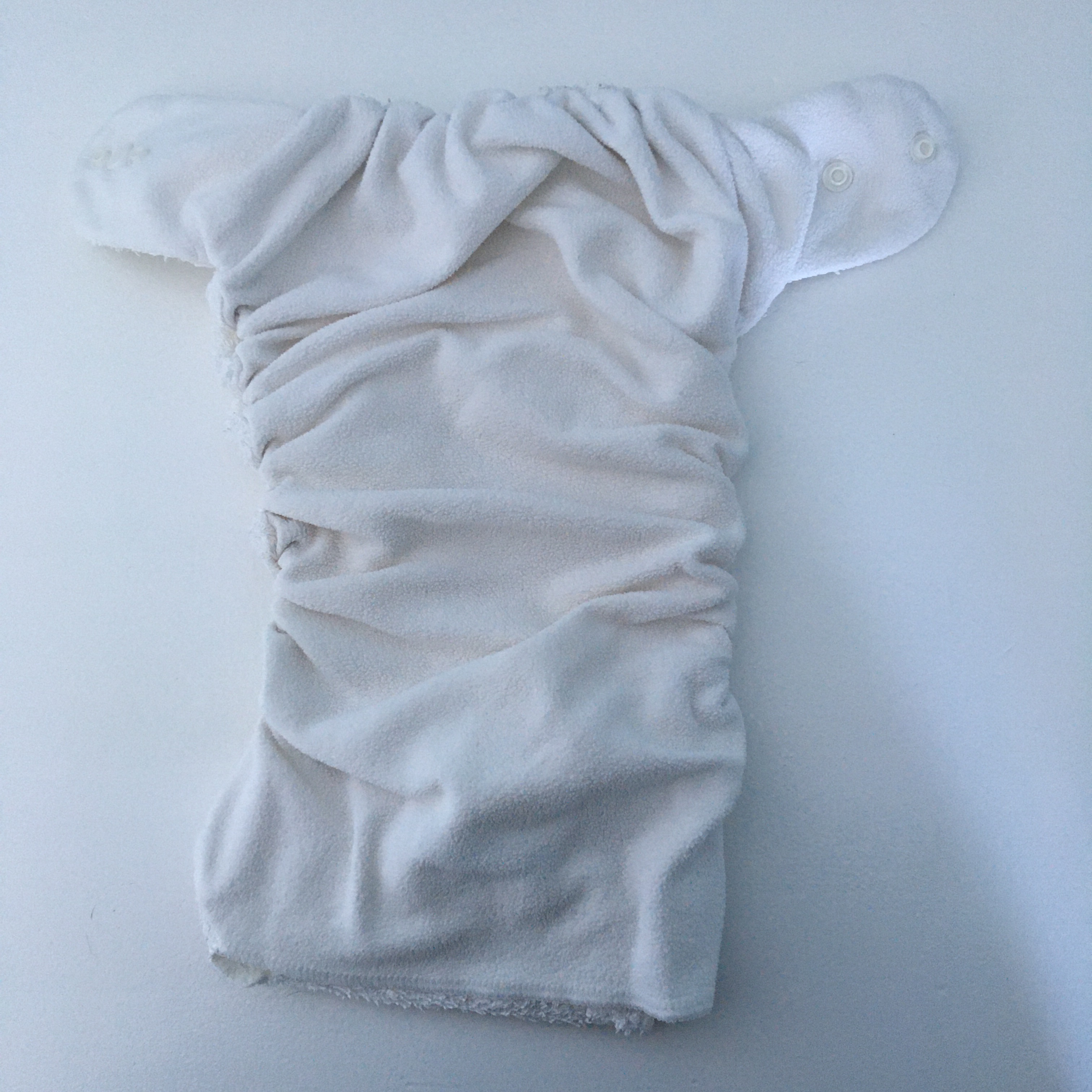 The outer is made from absorbent cotton terry towelling. It's a very well made nappy. Great leg elastics, strong enough for good containment but without leaving sock marks. The Bumble can be washed at 60c and even tumble dried on low. They are pretty indestructible. Mine have been heavily used for over a year and still look brand new.
I've successfully used these for both day and night nappies, making them really versatile. When my baby was younger I used them without any boosting during the day, and added the snap in cotton booster for overnight.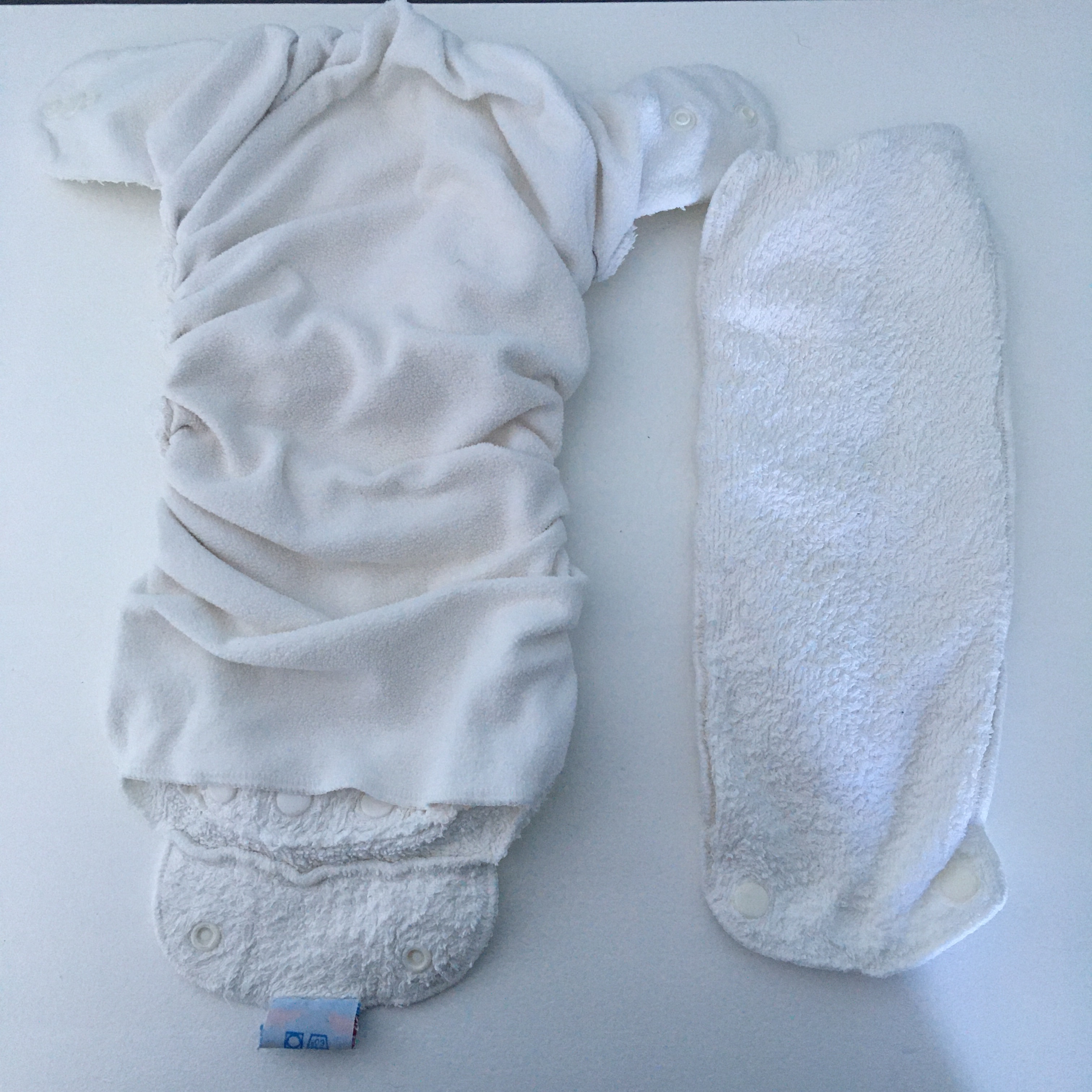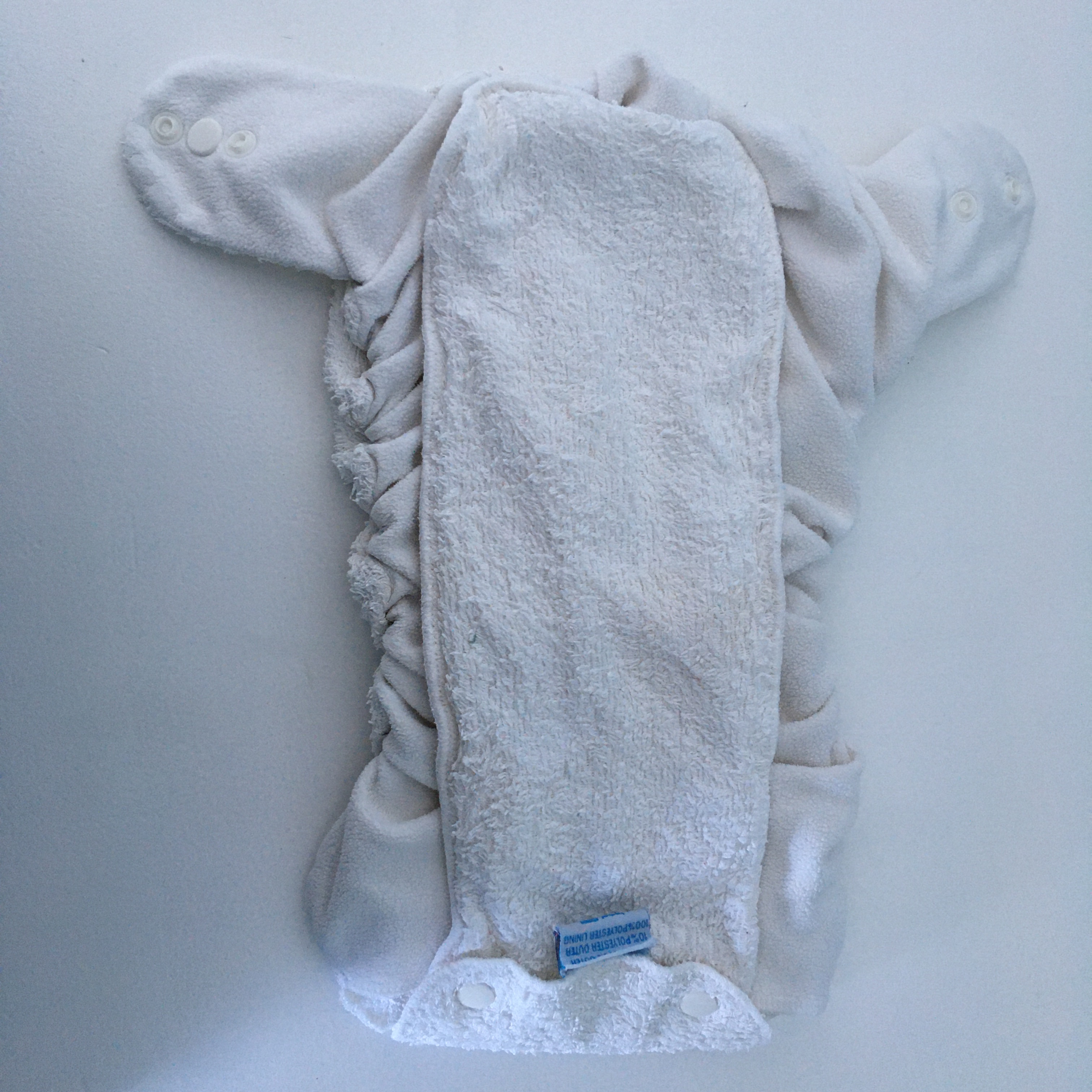 The booster can be laid flat inside the pocket, which is perfect for girls. Or folded in half to give extra absorbency at the front for boys.
As my baby has grown I've needed to boost more for overnight use. I now add an Easy Peasy hemp booster as well. Particularly in the mornings my baby wets a lot so I add the cotton booster to those nappies and never get leaks. These nappies are a really good all rounder. Comfortable, absorbent and well made.
You can also see this review, and many others, on my YouTube channel.