The Catcher is the larger of the two BTP wraps which Petite Crown offer (the other is the Keeper which I haven't tried). It retails for around £15 and Petite Crown donate a nappy to a family in need for every nappy sold.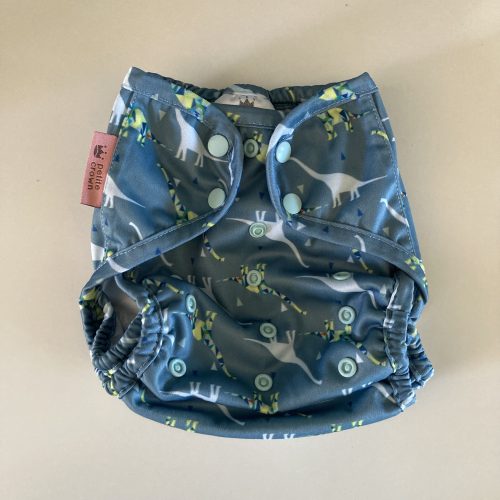 It is a birth to potty wrap, using rise poppers to adjust the length. Like the rest of the Petite Crown range it only comes with a popper waist fastening. It is just a double popper waist, no hip stability popper (which I didn't actually miss) and no overlap tab.
There is a good range of poppers across the waist panel, and the wrap is generously sized.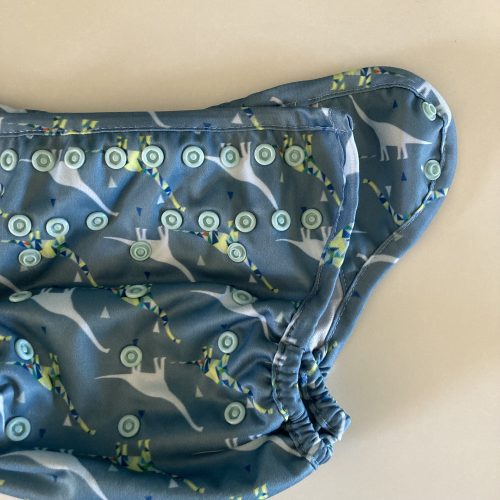 There is an external double gusset on the legs. I'm not really a fan of double gussets because of the extra sock marks they leave, but I find the leg elastics pretty gentle on this wrap so they don't bother me too much.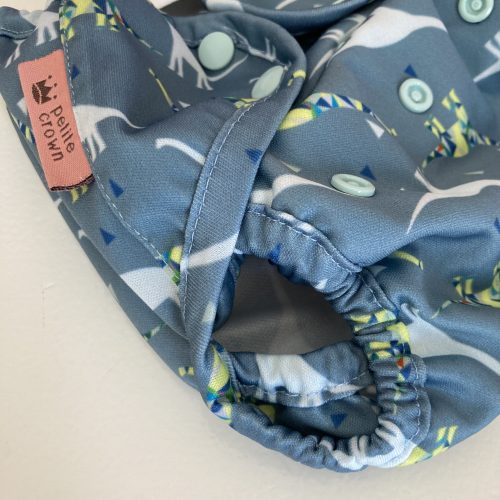 The wrap is wide between the legs which makes it well suited to bulkier nappies such as fitted night nappies or terries. But I do feel it could benefit from a piece of tummy elastic to help nip the waist back in over the bulk of a night nappy, although we didn't experience any leaks from this.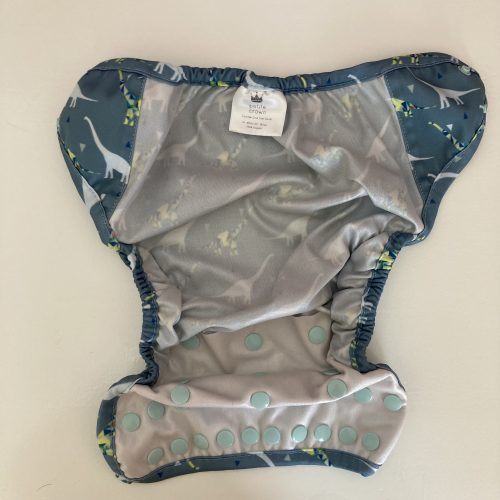 The shell is wipe clean so if using during the day you can just wipe it down between nappy changes and reuse it around 4 times (if it isn't soiled), making it a more economical option. It doesn't have a PUL tummy panel, making it easier to clean, but many wraps feature to hold Padfolded absorbency (such as prefolds) in place. I've used this over a number of Padfolded flats (mostly prefolds) and haven't had one slip forwards yet.
Overall this is an excellent all-rounder wrap. Its birth to potty so economical as your baby grows. Plus it is flexible enough to be easily be used over bulky night nappies, or slimmer day time flats. It ticks a lot of boxes for me.
You can also see this review, and many others, on my YouTube channel.