This wrap was vey kindly gifted as part of my previous role as a Chuckles brand rep, but all views are my honest option. Chuckles refer to this as a cover, however I'd personally say its a wrap – not that it makes any difference, but I've defined them here.
This review is for the standard birth to potty sized wrap. Chuckles also offer a Newborn and Large versions, but I have not tried those myself. The birth to potty wrap retails for around £13.
All of Chuckles' products are only available in a popper waist. The poppers are in two columns and there is an overlap on the tab. The rise poppers are in three columns which is my preferred option. The wrap is a fairly generous size, depending on how you want to use it.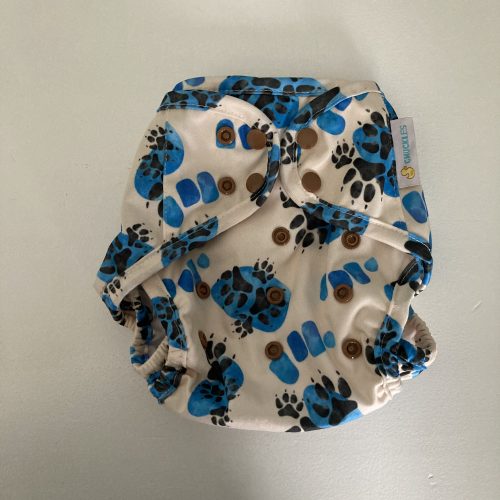 There is a double gusset on the legs. I'm not normally a fan of double gussets due to the sock marks, but I find these really gentle on the legs. The containment of this wrap is excellent, I use this in the morning when my boy is a very heavy wetter and it has been very good.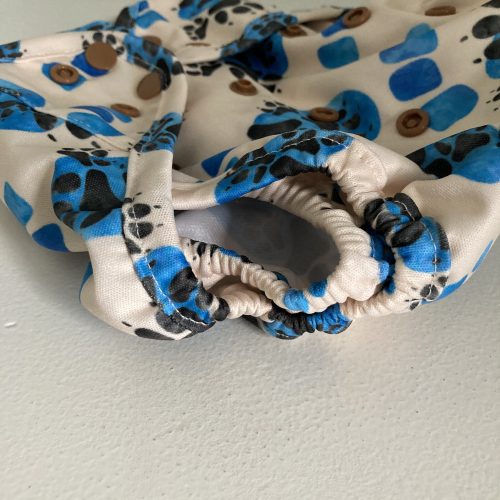 Inside is a fully wipeable cover, so that allows you to reuse the wrap and just replace the inserts during change time (as long as the wrap has not been soiled). The wrap can be used in this way around four times (or once for overnight), which makes it a very cost-effective way to use cloth nappies.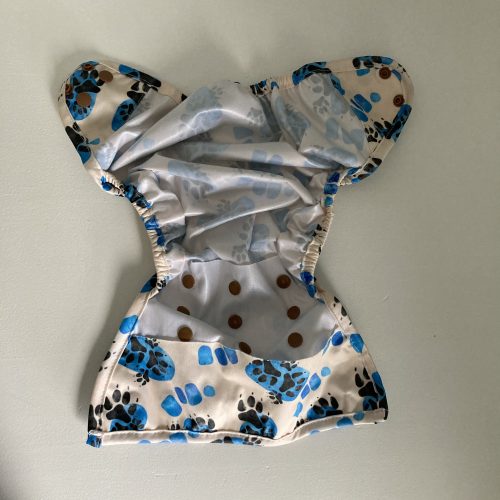 There is a large PUL tummy panel on the wrap which is really useful if you want to use it with a pad folded flat, like a prefold. The tummy panel will hold the flat in place and also prevent leaks, especially for front sleepers.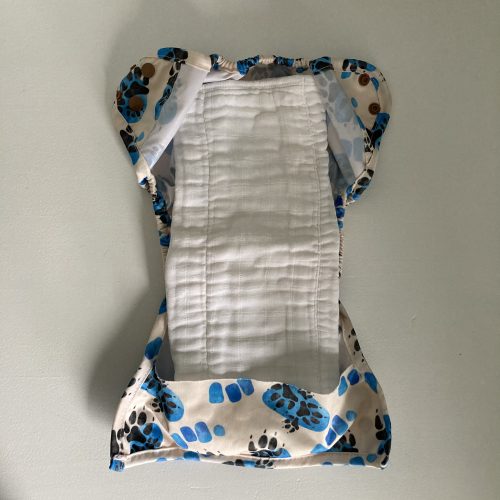 You could also use with the Chuckles Prima inserts in the same way, if you have those. Or any inserts or flats.
I personally use this over my Easy Peasy Bumbles which are what I use in the mornings. Because the Bumble is a lot bulkier than a prefold I need to open the rise fully (from the middle rise) to accommodate the size. This gives plenty of coverage and works really well for us.
Overall I've been really impressed with these wraps. At £13 they are mid-range but being birth to potty you will get a lot of use out of them. They seem really comfortable on my baby, and they work really well. I would definitely recommend them.
You can also see this review, and many others, on my YouTube channel.