My Little Gumnut are an Australian company who have recently started to have stockists in the UK. They make a pocket nappy and a night nappy, this review is for the pocket nappy only, I'm yet to try the night nappy. The pocket nappy retails for around £13 making an affordable option.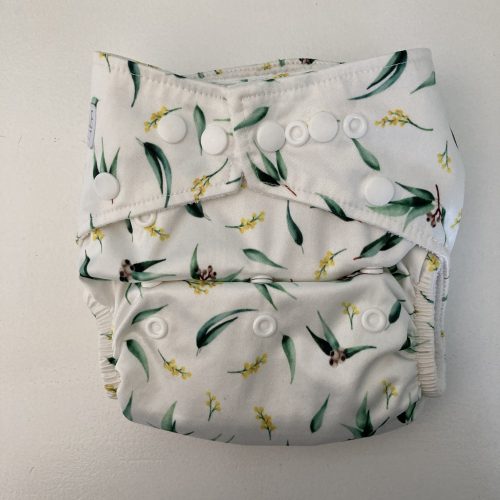 It is a birth to potty nappy, only available with a popper fastening on the waist. There are hip-stability poppers and the ability to overlap the tabs to get a smaller waist. The rise poppers are in three columns which I prefer as it helps hold the nappy's shape better, however there are only two rows of poppers. I'm really confident that this is going to fit until potty training but it doesn't size down very small. The rise poppers are quite close together so there isn't much adjustment available in the length either. I therefore think you would struggle to get a good fit on a smaller baby due to the length.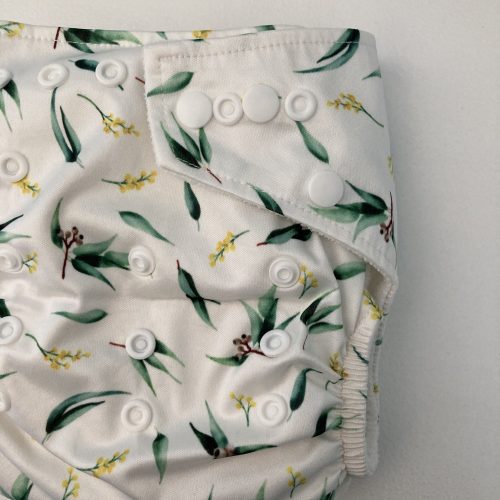 The range of prints is beautiful. They are all PUL but it is a really soft almost silky PUL. The inside is fully lined with a beautifully soft fleece.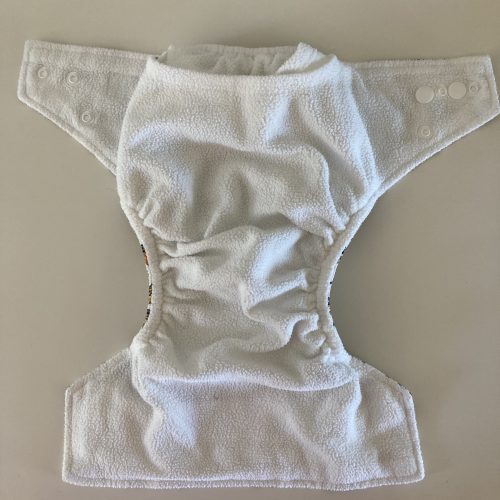 There is a pocket opening at the back of the nappy. It's not the biggest opening but is perfectly sufficient. There is also an extra little flap of the fleece to tuck into the pocket to ensure your baby stays comfortable.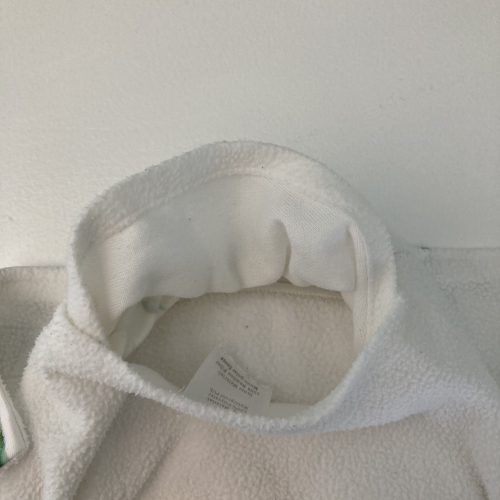 With the nappy you get one insert. This is fully fleece covered as well. The insert is made from two layers of bamboo and three layers of microfibre.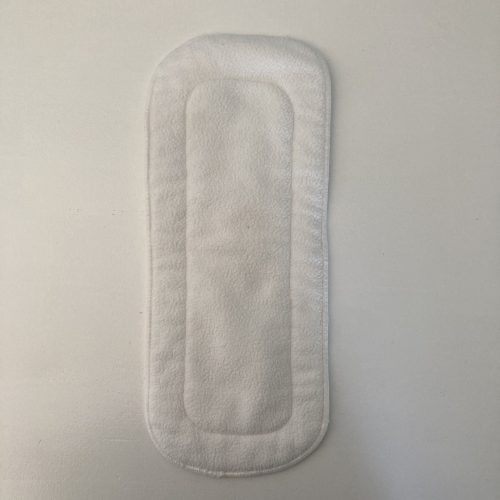 If you baby is a moderate-heavy wetter you will probably find you need to boost this nappy. I have two options I normally use for boosting pocket nappies. Either an Easy Peasy hemp booster (which I fold in half and place at the front for my boy), or a Muslinz prefold which I simply fold into thirds. Both give good absorbency and make this a reliable nappy, although you could try any booster you already have.
It is a very slim fitting nappy. Even with the hemp booster added it still remains slim. In the picture below the nappy is stuffed with the standard insert and a hemp booster.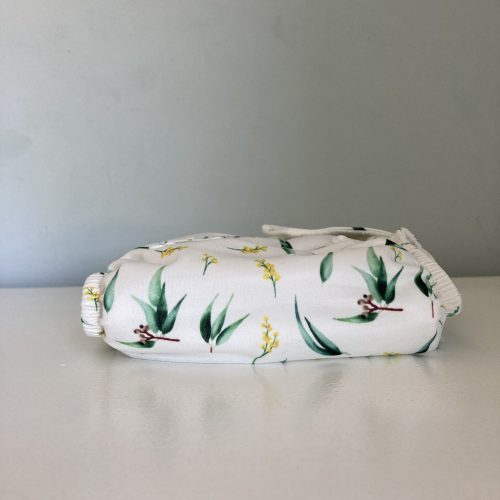 Overall I think this is a great nappy for the price. The materials are all lovely and soft making it very comfortable. It fits my tall baby very well and the prints are beautiful. Once I add a booster the absorbency is good, and with it being a lower priced option I don't mind having to add a booster.
You can also see this review, and many others, on my YouTube channel.