Petite Crown make a range of nappies and wraps (Packa – pocket, Trima – Ai2, Catcher – wrap, Keeper – wrap, and newborn wrap), and for every nappy they sell, they donate another to charity to help families who struggle to afford nappies.
The swim nappy, simply called the Swim, is predominately a swim nappy, but has the option to use it as a pocket nappy too. It retails for around £14. The outside of the nappy is the same as the Packa/Trima, it's the same size and has the same popper configurations. Although if you are using this just as a swim nappy, without inserts, then expect to need to need to make the rise a bit smaller as the nappy with fit closer to your baby without any inserts.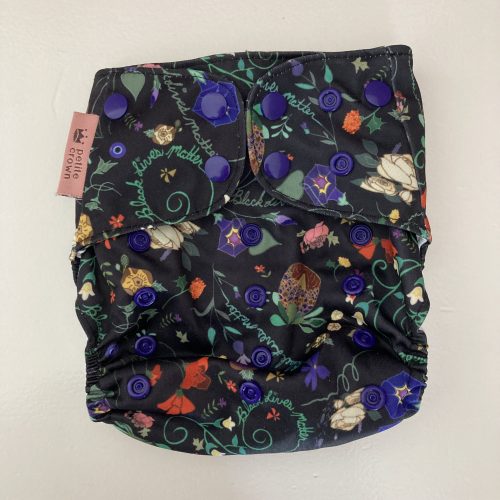 It has a great range of sizing options. I've used this as a swim nappy on my baby for her first swim trip (around 1 month old and probably around 9lbs), but also on my boy right up until he potty trained at 2 years, 9 months. He's very tall and we still had a rise done up, the Packa/Trima/Swim design has always been an excellent fit on him.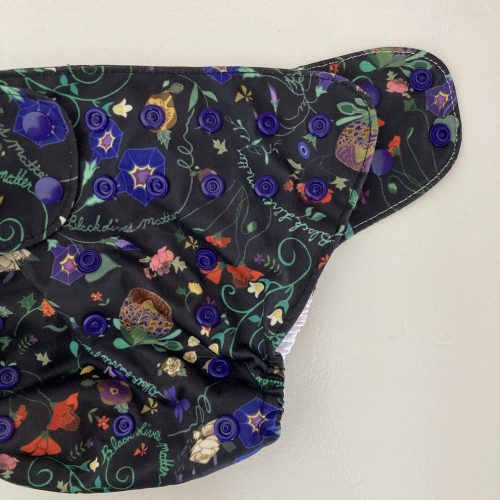 All swim nappies, disposable or reusable, are just designed to catch solids. And this Swim will offer great containment in and out of the water. The shell is lined with athletic wicking jersey which is a light weight, fast drying material – perfect for swim nappies. This makes the nappy comfortable against your baby's skin, rather than the inside of the PUL.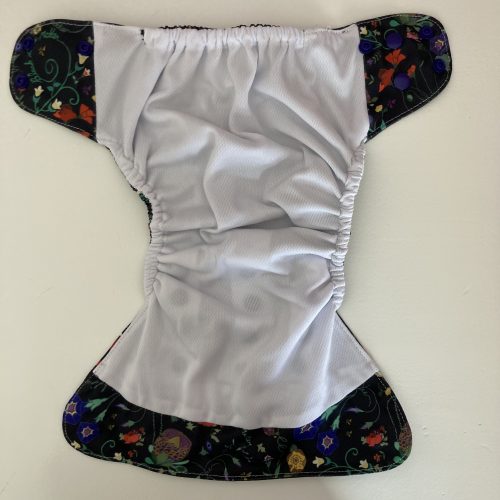 There is a PUL tummy panel, which isn't particularly useful in a swim nappy, but is useful in a pocket nappy. At the back of the nappy is a pocket opening under the athletic wicking jersey for you to add inserts if you wish to use this as a pocket nappy. You can use any absorbency you already have, it doesn't even need to be a Petite Crown insert.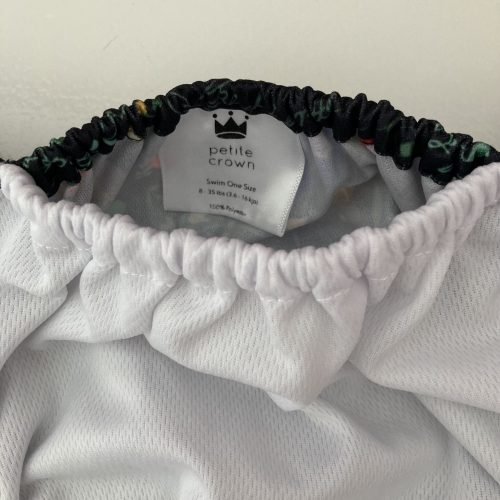 This versatility is great. You can choose whether to use as a swim or pocket nappy, maximising the use of the shell. You can also use as a pocket nappy on the way to swimming, then just remove the absorbency when you arrive (although as before you may need to adjust the rise slightly).
Overall this is both a great swim and pocket nappy. The only negative point for me is the price is a little high for a pocket without absorbency, but Petite Crown are a high quality brand.
You can also see this review, and many others, on my YouTube channel.