Buying preloved could not be easier these days. Here's some tips to ensure you get the very best experience.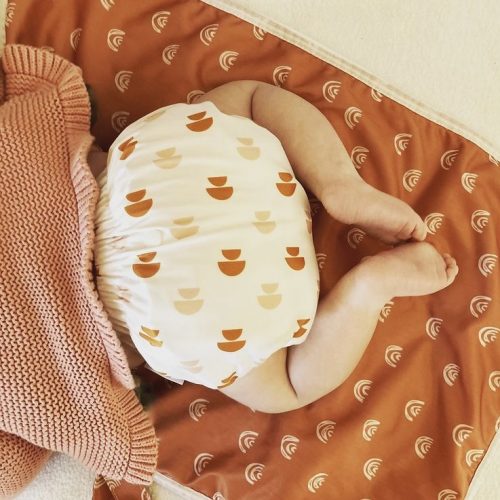 Ask questions about the condition. Request additional photos. Don't be worried about being a pest, sellers should be happy to provide more information. Key things to check (where applicable) are:
Is the PUL intact?
Are the elastics still tight?
Is the Velcro still sticky?
General condition? (Smells/stains.)
How old is the nappy? (Older nappies carry more risk of issues like the elastics perishing.)
The seller should take into account the age and condition of the nappy with their pricing.
Preempt potential issues by asking about how they've been cared for. Have they been:
Tumble dried? (Will reduce lifespan.)
Line dried in the sun? (Can cause PUL damage and discolouration.)
Bleached? (Potential to cause irreversible damage.)
Subjected to poor/harsh wash routines? (Daily rinsing causes excessive wear and tear. Leaving too long between main washes increases risk of ammonia damage to fibres.)
Washed in incorrect detergent? (Eco detergents lack the required cleaning power. Bio detergents damage bamboo fibres. Some brands have specific detergent requirements, have they been followed?)
Always ensure you obtain buyer protection via your payment method. Check your purchases thoroughly on arrival. Raise any issues promptly. Be aware that most buyer protection ceases once you wash the nappies, so don't try to fix any problems unless you're happy the condition was as described.
Where to look?
There's a bunch of Facebook preloved groups. These tend to be well-moderated to protect buyers. There will be hundreds of listings so plenty of choice. If you're time-short then consider posting an ISO (in search of) request and let buyers come to you.
eBay is the most well-known preloved site and has a powerful filter system so you can find what you want.