Green Cheeks are another fairly new brand to the cloth nappy market. They make a velcro-fastened pocket nappy, although I believe there are plans to add a popper version. I'm really pleased to see a velcro offering as there are limited options at present. The nappy retails for around £9.50.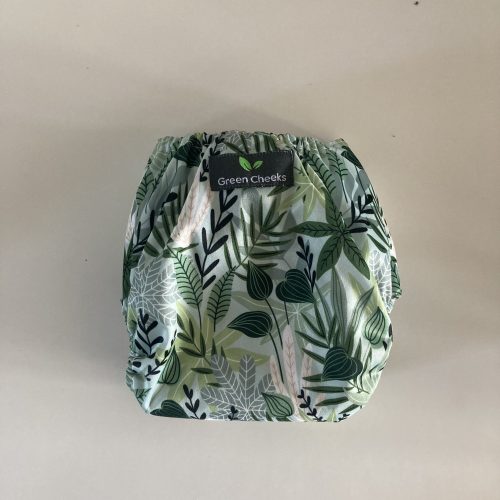 The rise poppers are in three columns which is my preferred option. The length is quite generous so good for older/taller toddlers. But not a great option for smaller babies, especially as the rise poppers are fairly close together so there is not a huge difference between the rises. The leg and back elastics are gentle on the skin.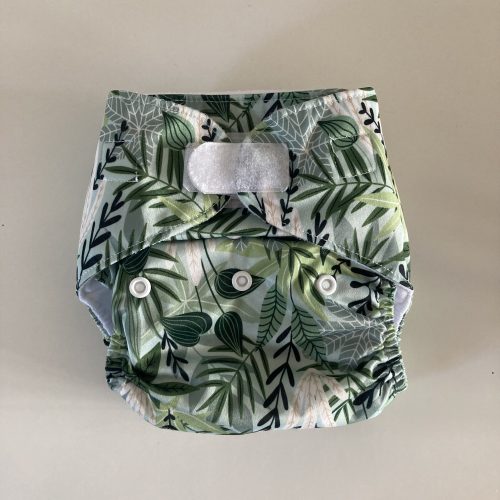 The velcro has remained sticky and there are laundry tabs too. Being velcro there is full flexibility with the fit. Plus the generous waist panel and overlap tabs should mean a good waist fit for most babies.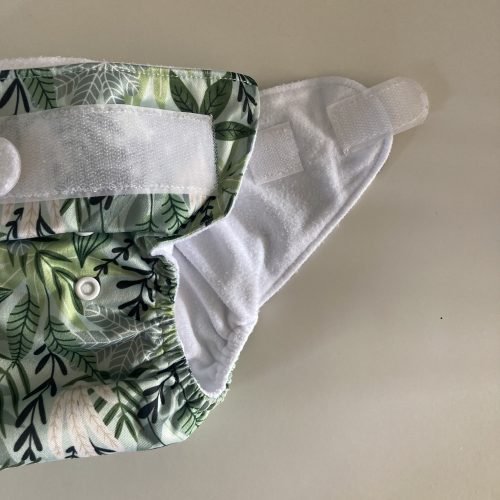 Inside the nappy is suede cloth lined, as is normal with suede this has bobbled from washing. There is a standard pocket opening at the back of the nappy. There isn't a PUL tummy panel which would be a useful addition.
With the nappy you get one insert, which is three layers of hemp:organic cotton. It is fairly unusual to see all natural fibres at this price point. Additional inserts are available for £4 each. Personally I find the absorbency insufficient with just the one insert, I do need to boost. Purchasing an additional insert takes the price to around £15 which is the standard price for a pocket nappy. However there are options to increase the absorbency by using different inserts which can help keep the cost lower. Personally I boost with the Easy Peasy hemp booster which is slightly cheaper.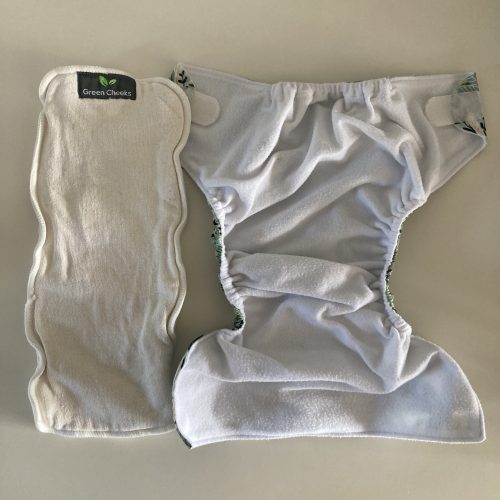 Overall I'm really pleased to see another velcro nappy on the market, and at an affordable price point – although be aware of the hidden cost of needing to boost.
You can also see this review, and many others, on my YouTube channel.