The BubbleBubs Cover is a PUL wrap (cover) for use over flat or shaped nappies. It's the waterproof part of a two-part system.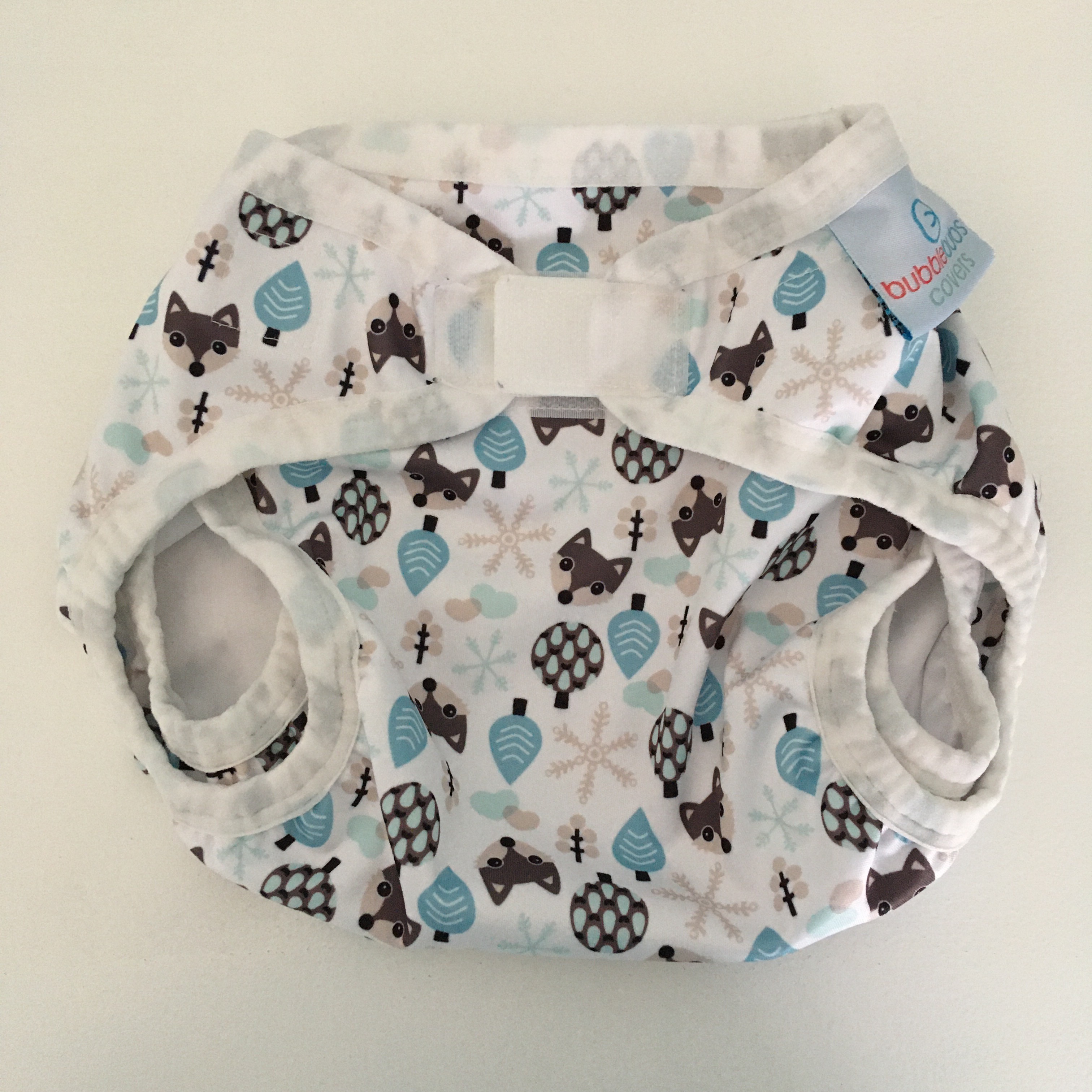 It's a sized wrap meaning you will need multiple sizes to get from birth to potty. This is a more expensive option than a wrap which can grow with your baby.
It is only available in a Velcro fastening. There is a large Velcro panel on the front and the tabs can be overlapped so there is plenty of adjustment around the waist. There are also laundry tabs and these are particularly well made.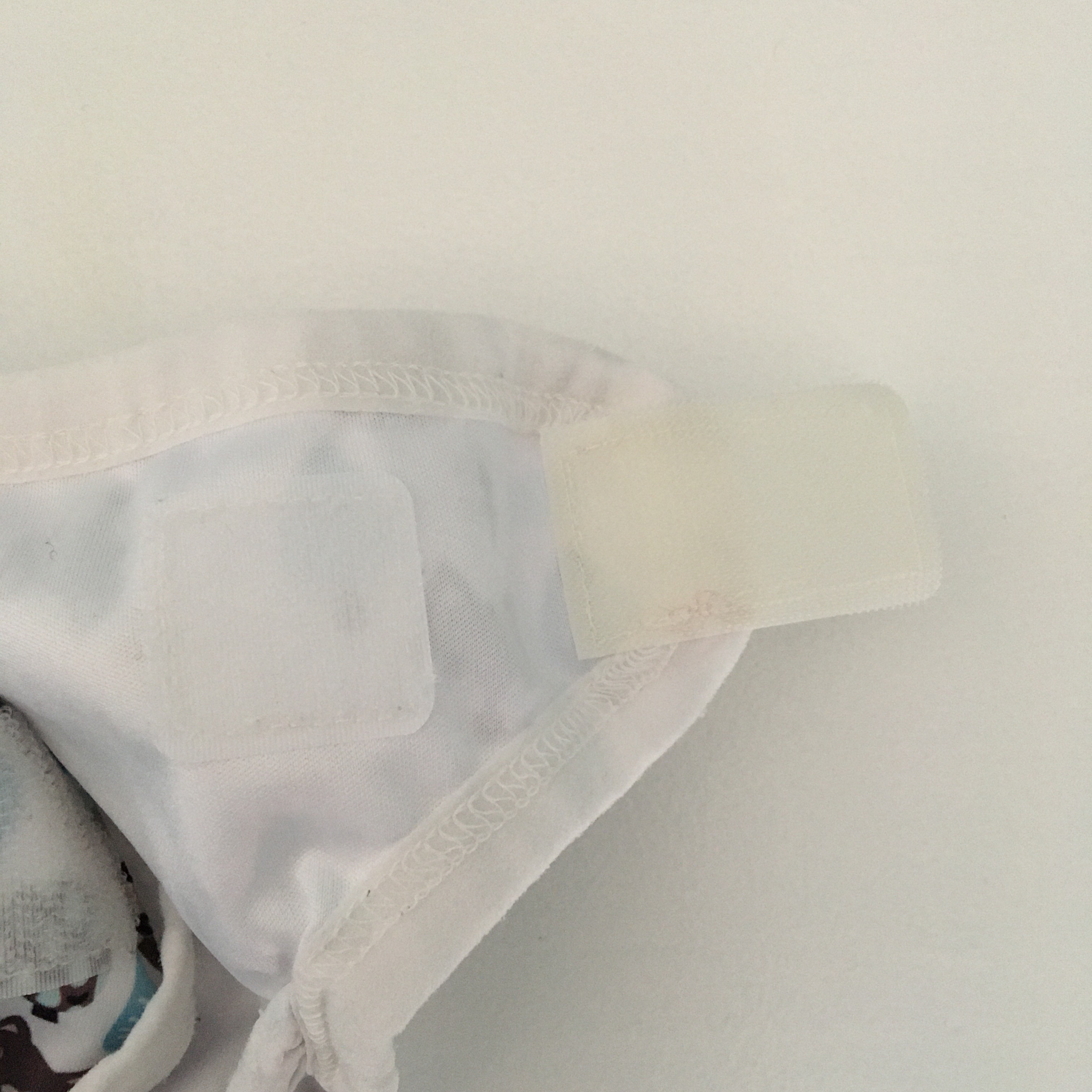 The edges of the wrap are finished with a soft binding. I have found this begin to bobble after just a handful of washes.
The leg elastics are strong but soft, and there is also a double gusset to help containment. However there is no real method to adjust the leg hole sizing other than angling the waist Velcro tab which provides minimal difference.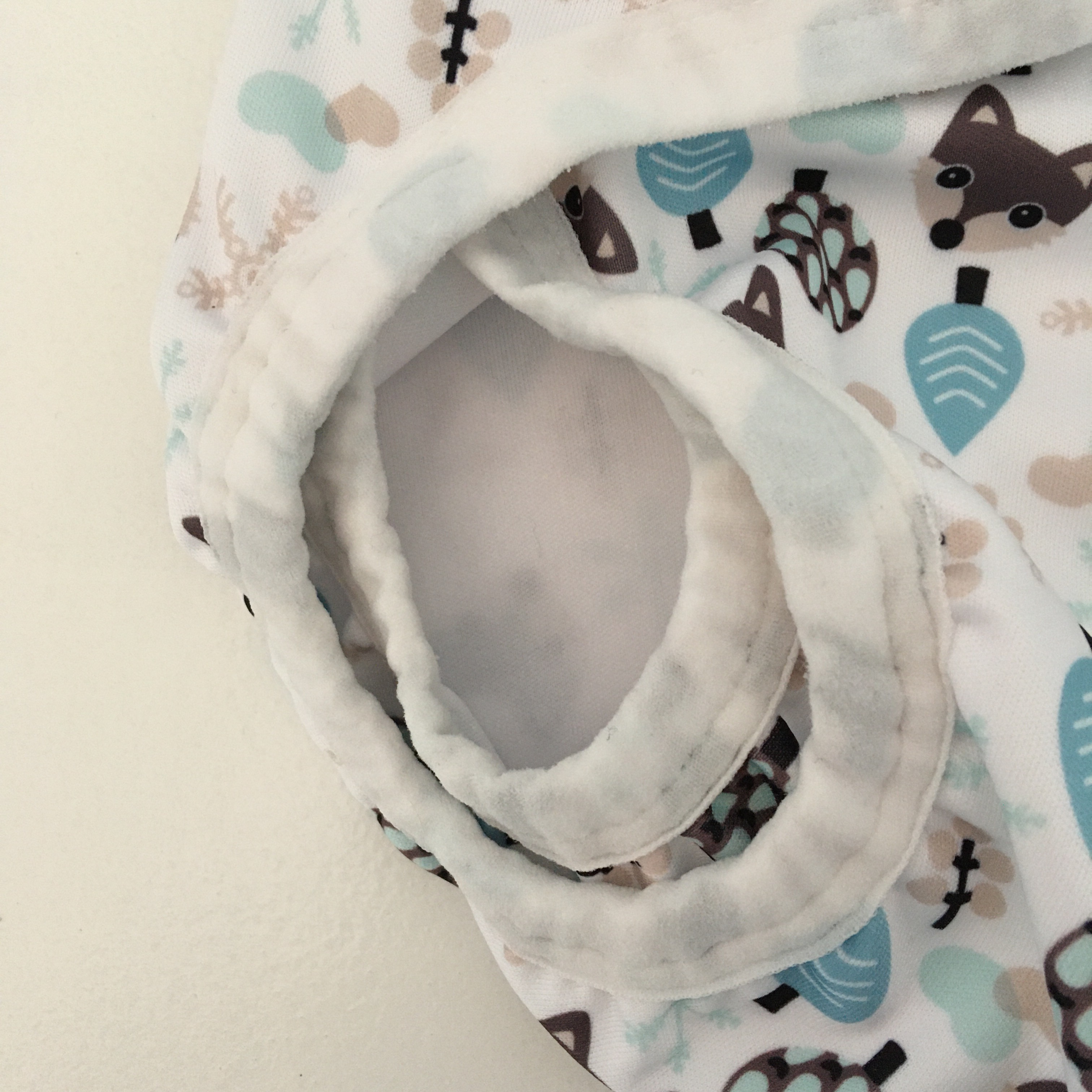 Around the top of the wrap only the back is elasticated. I find it difficult to get a good fit because of this. If using for day time this would be less of an issue, but over a bulky night nappy you need elastic to pull the wrap back against the tummy. This problem is worse if you boost the front of the nappy for a boy or tummy sleeper.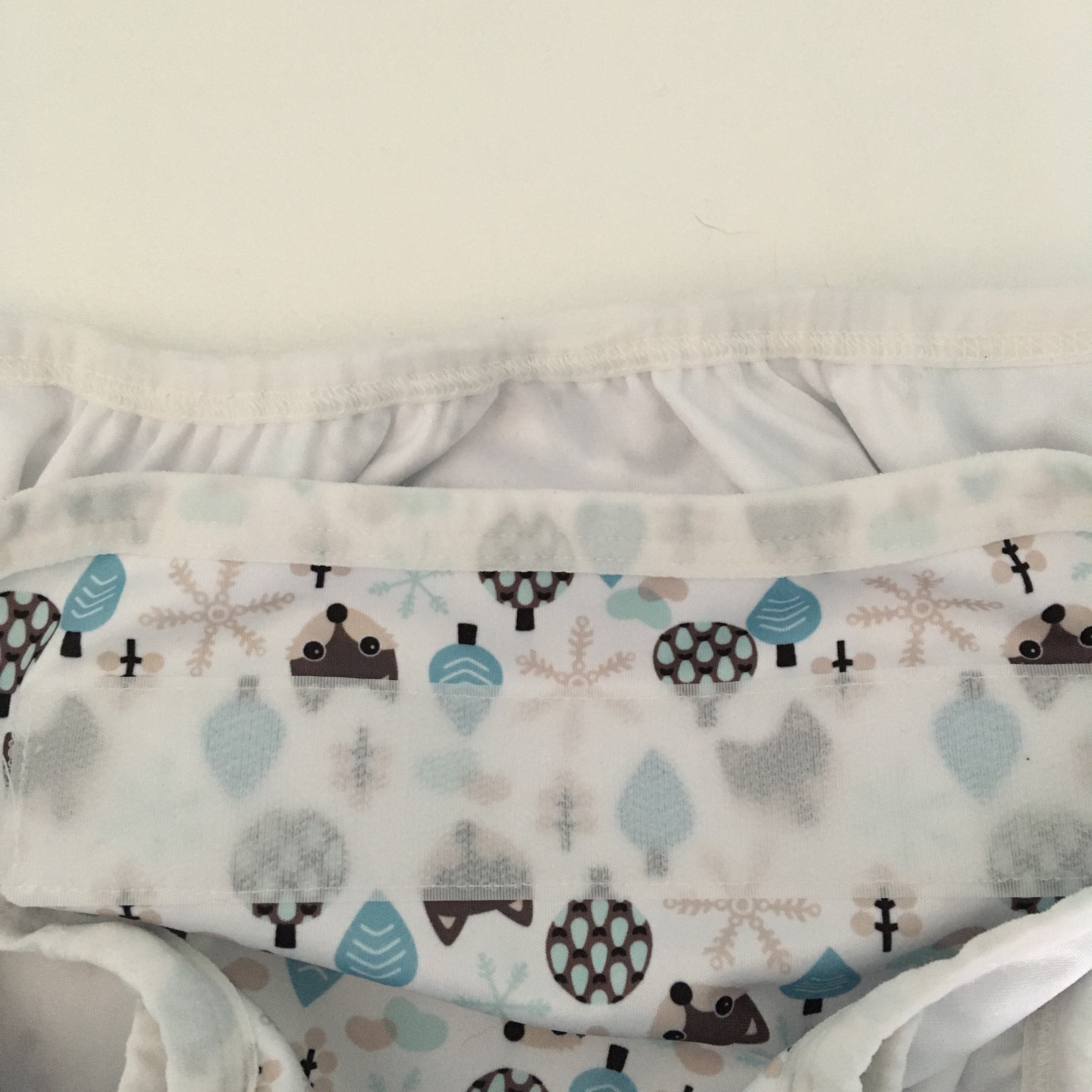 I find this wrap surprisingly bulky. The PUL is thick which whilst that makes it sturdy I'm not use I'd want to use this as a day nappy. Also the elastics are thick and don't lie flat, adding further bulk.
Overall I think this is an expensive wrap for its performance. For the reasons above I don't find it well suited for day or night use, and so it sort of lacks any purpose. In my opinion there are better wraps you could buy for the money.
You can also see this review, and many others, on my YouTube channel.