Little Fern are a smaller UK-brand who make three different BTP nappies, and a newborn nappy. This review is for the Flexi Fern which is badged as an AIO, but really is a bit of an AIO/Ai2/pocket mixture. It retails for around £18 and you can add on the snap-in booster for a reasonable £2 extra.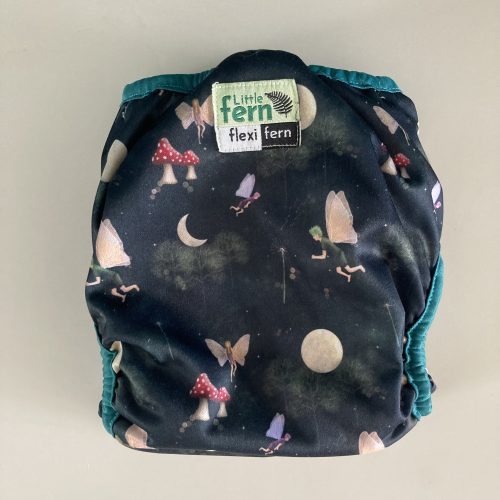 Like the entire Little Fern range it only comes with a popper waist fastening. The nappy itself is very generously sized and lasted my tall toddler until he potty trained at nearly 3, still with a rise to go. The rise poppers are in three columns, which is my preferred option and this nappy is very wide between the legs so the third column is definitely needed.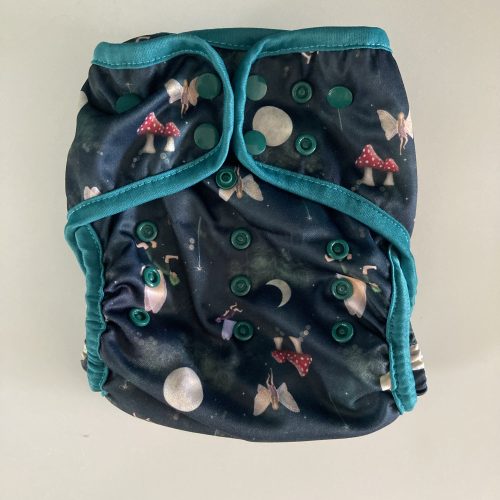 It has an external double gusset which I'm not personally a fan of due to sock marks. And the edges of the nappy feature binding which I also don't like.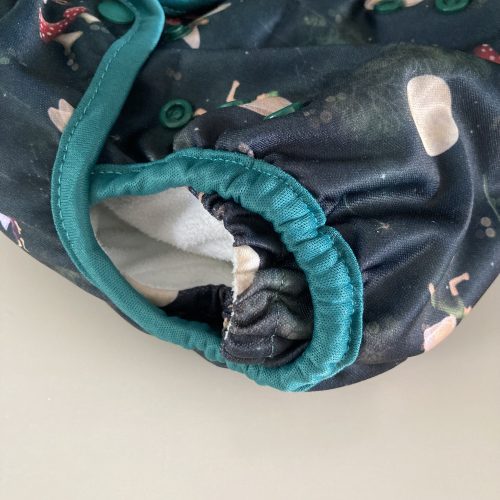 Inside is a generous PUL tummy panel. The nappy is lined with a soft fleece which provides a stay-dry layer so you don't need to add a liner if you don't wish to. There is also a pocket opening at the back.
The built in absorbency is 2 layers of hemp, and 2 layers of bamboo:cotton. The front poppers allow you to use the snap-in booster if you need additional absorbency. Alternatively you can place the snap-in, or any absorbency you have, into the pocket opening at the back. I found using the nappy with the snap-in to be sufficient absorbency for us.
There is the potential to use this as a night nappy by using both the snap-in booster and placing additional absorbency into the pocket opening. I've not tried this personally but perhaps an option for lighter night wetters.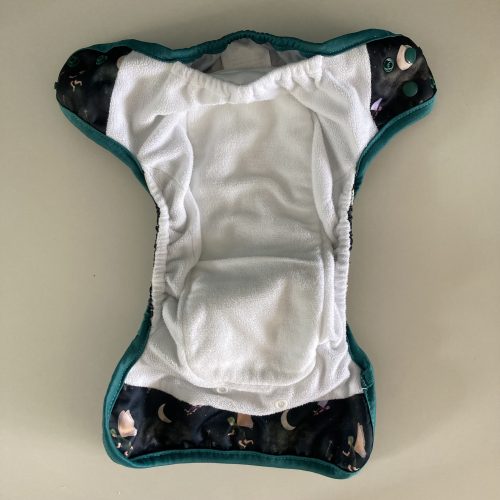 The snap-in booster is 3 layers of bamboo:cotton and is topped with the same fleece so you don't loose the stay-dry layer by adding it. I found that when the nappy was on the smallest rise the snap-in would poke out of the front of the nappy, but it works well stuffed into the pocket because of the PUL tummy panel. Once you have the rise open it works well as a snap-in.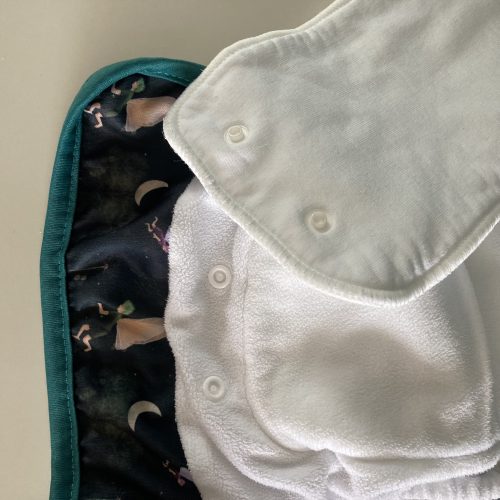 Overall, although the absorbency is good I've struggled with the design of this nappy. I find it too wide between the legs, on both my baby and toddler. We have also had a lot of wicking leaks from the binding, even when the nappy has plenty of absorbency left. Therefore I wouldn't recommend this nappy based on my experiences.
You can also see this review, and many others, on my YouTube channel.