The Honey Pot is a fitted nappy from Baby Bare, designed to be their night nappy offering. Baby Bare have a wide range of other nappies including an AIO, Ai2, and side snap. They also do a wrap, designed to be used with this fitted nappy but can be used with any nappy, I have tried the wrap but not reviewed yet. There is also a new pocket nappy which I haven't tried. As I said, a wide range!
There are a good range of poppers on the front to give different size options. The waist poppers are in a single row which I prefer, and the rise poppers in three columns which I also prefer. At 2.5 years old my tall boy is just about to outgrow this nappy, mostly due to the length although he is also on the last waist poppers.
The front of the nappy, just above the waist poppers, has curled inwards slightly from washing. This doesn't affect the use but I wanted to mention it, apologies for the lack of photo.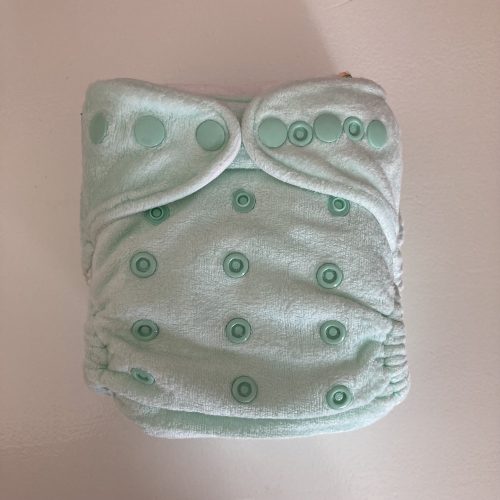 This fitted nappy retails for around £21, and it also needs a wrap to create the outer waterproof layer. The outer is a soft bamboo velour, which has remained soft even in my hard water. Although initially expensive, it is birth to potty sized which isn't overly common in a fitted nappy. So for younger babies especially this can work out quite economical.
The elastics on the nappy are all gentle.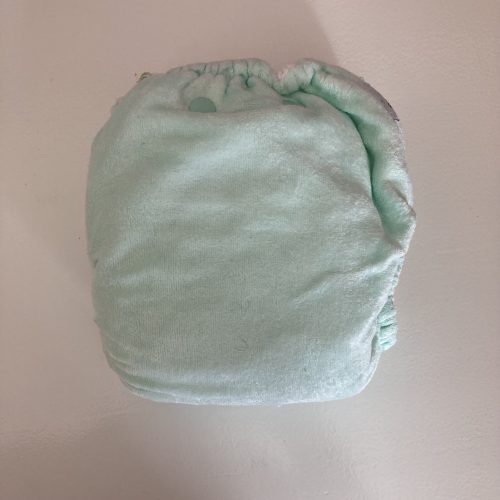 Inside there is a lot of absorbency, and I think this is why the nappy is priced quite high. Factor in that it is unlikely you will need additional boosters with this nappy when you compare it to other fitted nappies.
Firstly the shell of the nappy is lined with a single layer of bamboo fleece. Then you have a long snake insert with snaps into the shell. The snake is three layers of bamboo fleece, topped with a layer of bamboo velour. You can fold snake inserts to place the absorbency where you need it, have a look here. Bamboo velour is a semi-stay dry fabric. Your baby will still feel wet if you don't use as liner, but not as wet as if it was say the bamboo fleece against their skin. The lack of proper stay-dry layer is this nappy's biggest drawback for me.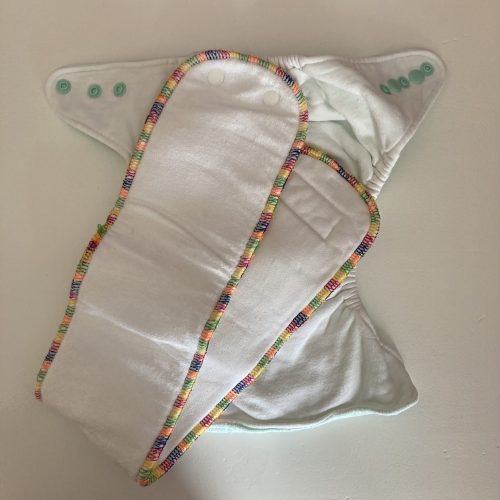 You also get the Baby Bare trifold and a Baby Bare rectangular insert. The trifolds are also sold separately for boosting any of their nappy range. And the rectangle comes with the Ai2 as standard (and is available separately).
The rectangle is three layers of bamboo. And the trifold which is two layers of bamboo.
For my boy who is an average-heavy wetter I've found just the snake and rectangle inserts to be sufficient for him overnight.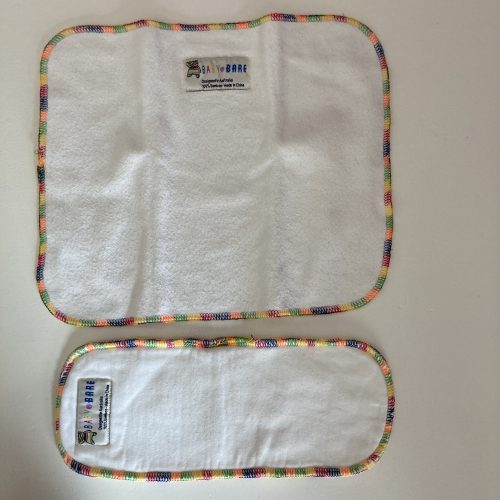 This nappy has heaps of absorbency, and I like how it is completely customisable so you don't have unnecessary absorbency, but can adapt as your baby's needs change. I think it is especially well suited to younger babies who will get plenty of use from the nappy.
Adding all the inserts into the nappy obviously makes it quite bulky. This isn't an issue as such as most night nappies are bulky, but I have found that for my 2.5 year old it means we are on the last poppers. You could try placing the absorbency outside of the fitted nappy, so between the nappy and the wrap, in order to counteract this.
Overall, for me the lack of stay-dry layer in a night nappy is a bit of a deal breaker. You can of course as a fleece liner but I've never really got on with liners. I would also like the nappy to be a little longer in the length given that most children take a bit longer to become dry at night.
You can also see this review, and many others, on my YouTube channel.