Little Fern are a small, fairly new, brand. They make three birth to potty nappies, and a newborn nappy. This review is for the Fern Fit which is an AIO. The nappy retails for £15.
The whole Little Fern range is only available with a popper waist fastening. The rise poppers are in three columns, my preferred option. The nappy has a good range of waist and rise poppers and is generously sized. I feel confident this will last most babies until potty training.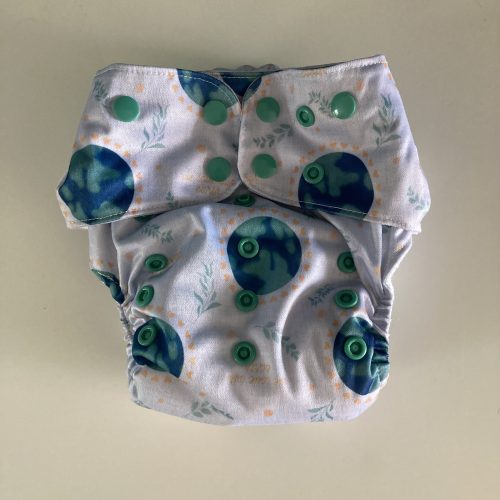 The leg and back elastics are gentle and offer good containment.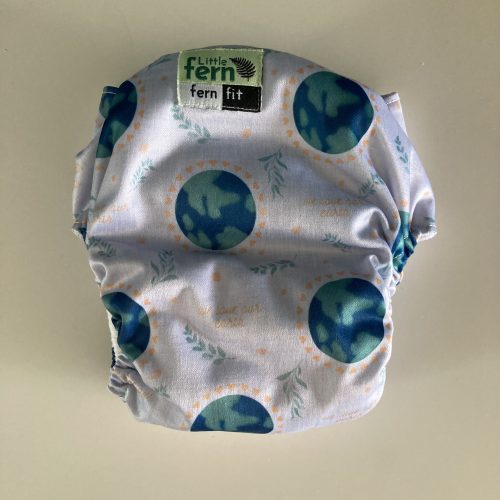 Inside the nappy is a true AIO. The absorbency (2 layers hemp:cotton, 2 layers bambooo:cotton) is beneath the soft fleece lining, which provides a stay-dry layer so you don't need a separate liner if you don't want to use one. There is nothing to add or re-stuff, once the nappy is dry you can just use it straight away. The downside of true AIOs (and AIOs in general to a certain degree) is the increased drying time. This is a slow drying nappy and there is very limited air circulation, plus with the attached fleece layer it is difficult to assess if the nappy is actually dry.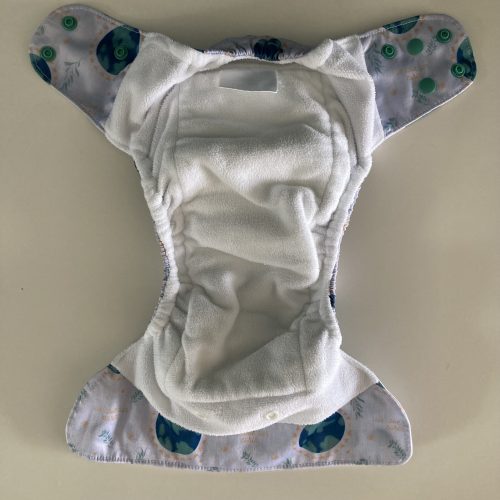 Alongside the nappy you can purchase a snap-in booster for a very reasonable £2. It is 3 layers of bamboo:cotton and fleece topped. It quickly attaches to the nappy and very easy to boost, further boosters could be tucked under the snap-in if required, but we found this sufficiently absorbent. It is however difficult to use the snap-in when the nappy is on the smallest rise, it tends to poke out of the front of the nappy. If you're on this rise you can try just laying the booster in but not snapping, or lay another booster but then you'll need to add a fleece liner.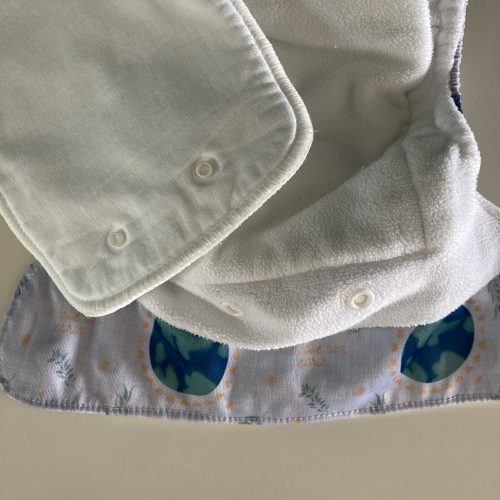 Overall I think this is a decent nappy. At £15 for an all-natural AIO it is well priced, and the booster is reasonable too. Other than the boosting issue on the smallest rise I really liked the fit and think it has good size longevity. The drying time is definitely something to be aware of, but it is a very easy to use nappy.
You can also see this review, and many others, on my YouTube channel.