Nature Babies is a WAHP (work at home parent) brand. All their products are handmade in the UK. They make a range of different products, a few styles of wraps, fitted and flat nappies, vest extenders and wipes. This review is for the Multiwrap with fleece cuffs.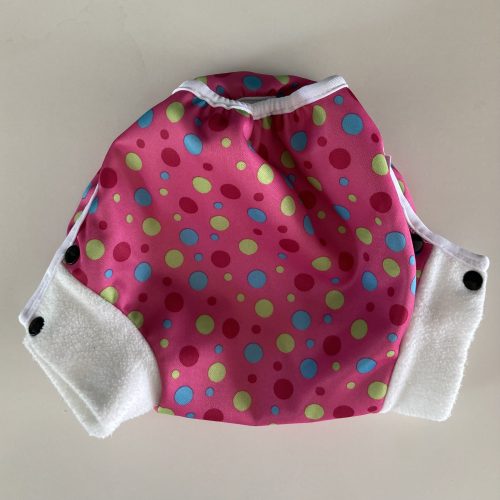 The fleece cuffed Multiwrap is the same as their standard Multiwrap, but the leg elastics have been swapped for fleece cuffs. This makes them perfect for nights as the leg elastics are incredible gentle and don't leave even the slightest mark.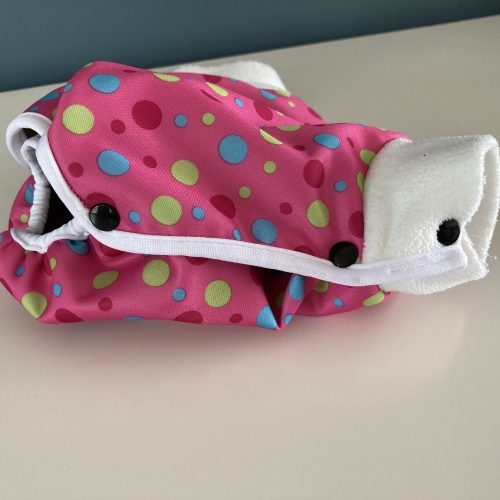 They retail for around £9. It comes in four different sizes. I tested the size 1 (smallest) which is designed to fit from around 12lbs, with the largest size (4) fitting from 30lbs+. I received this when my baby was 3 months old and it fitted her really well, lasting until around 6 months. At that point although the wrap just about fitted her we were struggling to keep the absorbency away from the fleece cuffs. Fleece is hydrophobic meaning it cannot hold liquid, but will allow liquid to pass through. So if your absorbent nappy is touching the fleece, then it will wick the moisture through to clothing on the outside, and that is normally how wraps of this style are outgrown.
It is elasticated pretty much all the way round the waist which makes it a great choice over bulkier nappies / night nappies as the tummy elastic helps bring the wrap back in against the tummy. Because of the looser design of this wrap it isn't a good choice for padfolding absorbency into the wrap, it is better suited to fitted nappies or flats which you secure to your baby.
There are three sets on poppers on each side, and each of these has three different popper settings. This allows you to independently adjust the legs/waist to fit your baby's proportions better.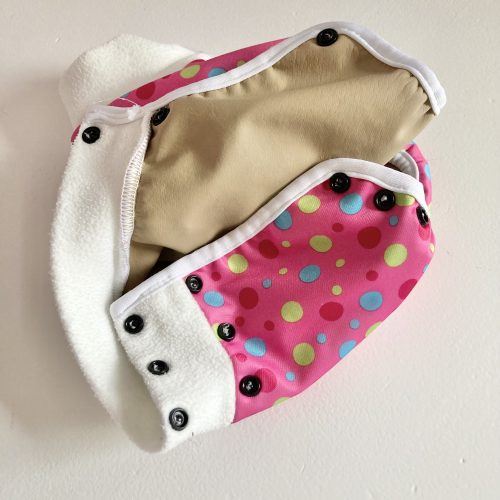 The PUL is quite thick, making it feel durable but that, combined with the fleece cuffs, make it a bulkier option.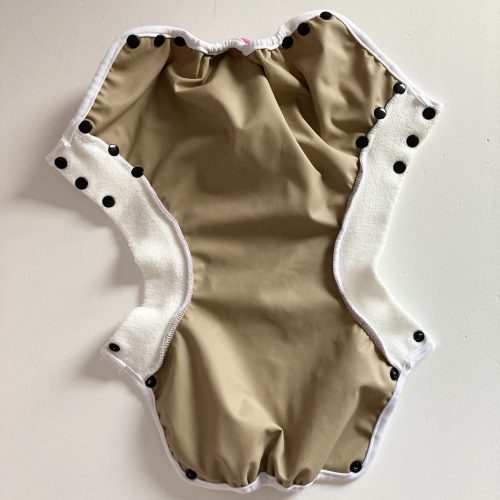 Overall I think the price point is great for a handmade wrap. I did really love the fleece cuffs because they are so soft and gentle. It worked well over muslins, terries and fitted nappies for us. Because it's a little bulkier it is better suited to night time for me personally.
You can also see this review, and many others, on my YouTube channel.