This review is for the Bare and Boho V3, they have since released a soft shell version too which I have got and will review separately, but this is just for the V3. I haven't tried the previous versions of this nappy, but I understand that the sock marks left by the wrap were considered quite harsh and so for the V3 the leg elastics have been relaxed slightly.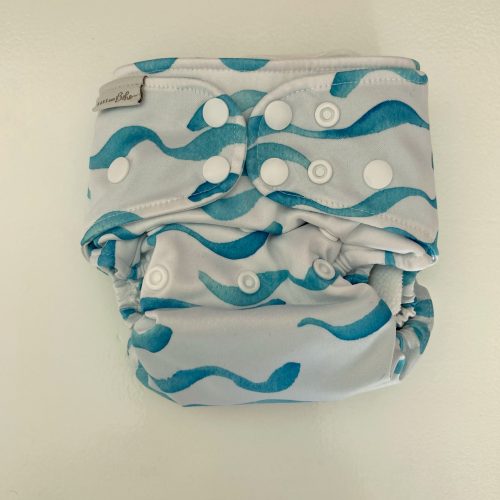 It is a true Ai2 nappy, so as long as the outer wrap isn't soiled you can wipe it down, and just replace the insert for around 4 changes. This makes it a very cost effective and easy system. There are two choices of inserts for the nappy, the bamboo version retails for around £17.50, or the hemp version is about £19. You can also purchase the inserts separately which if you use multiple inserts across fewer wraps, will really bring the cost down. The bamboo version is fleece topped so provides a stay-dry layer, meaning you don't need to use an additional liner. The hemp is not stay-dry. I haven't tried the hemp but I would expect it to be a little more absorbent.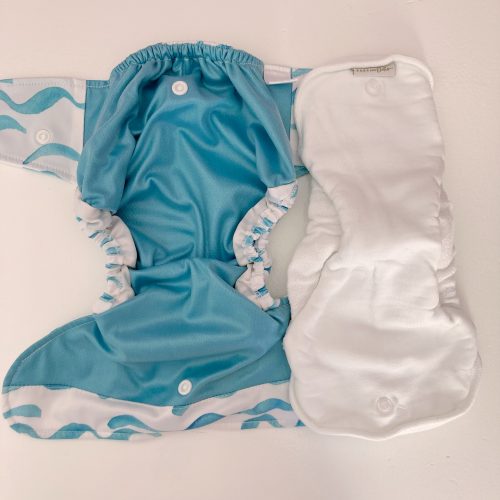 It has a popper waist with overlap poppers and low hip stability poppers. The rise poppers are in three columns which is my preferred option. The wings are quite elongated to give a deceptively generous fit. it has a more 'fits like pants' style fit which I love. With the elongated wings and the rise poppers it has a very broad sizing range. This nappy fitted my boy (with a rise closed) until he potty trained at 2 years 9 months. I first tried this on my baby when she was 12 weeks old and we got a really lovely fit at a time when most BTP nappies were too big, it probably would have fitted her sooner too.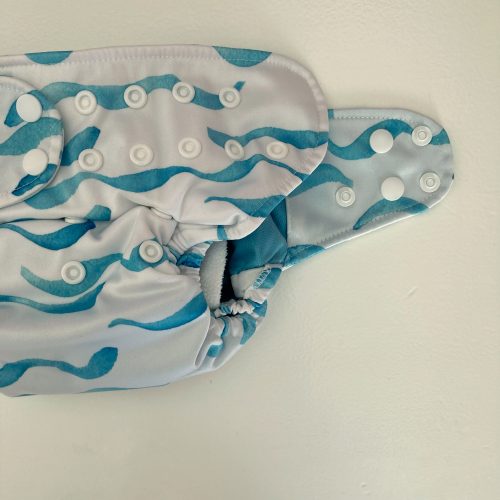 It has an external double gusset on the legs which I'm never a massive fan of due to the sock marks, and this is no exception. Although the leg elastics have been relaxed they are still too harsh in my opinion. For older toddlers the marks left are just about acceptable, but for younger babies who have softer skin and squishy legs they are definitely too deep for me to use.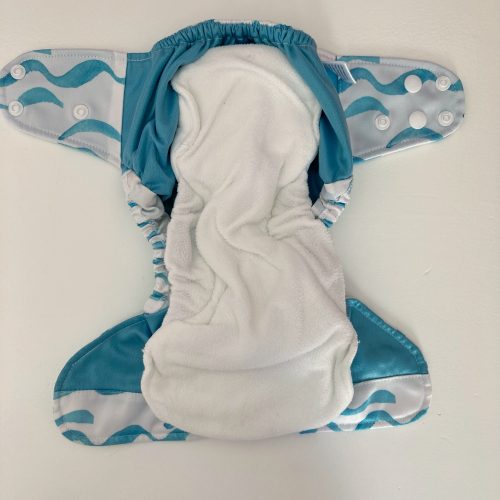 The inserts are elasticated around the edges, creating what I call a secondary gusset system. This will help contain solids so they don't get onto the wrap, and can be great for flooding too. Each insert has a single popper at each end to quickly snap onto the shell. One end is very slightly wider so I'd place this either at the front or the back, depending where your baby most wets. I definitely needed to boost this nappy, with both my toddler and baby. It is not a very absorbent insert. I think part of that is because the insert nips in very narrow between the legs. This is great for creating space for movement, but is also the exact location where most babies are going to wet the nappy. Bare and Boho sell their own inserts, although I use one of my trust Easy Peasy Hemp Boosters. The poppers in the shell are a fairly universal size so you could use other inserts if you have them, or just Padfold any absorbency into the wrap.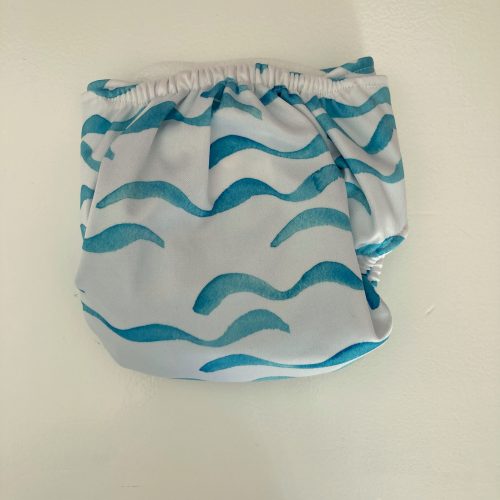 Overall I think Bare and Boho have some beautiful prints and I do love a true Ai2 system for its ease and cost-savings. I love the fit and sizing options. The absorbency is disappointing, and whilst the leg elastics have been relaxed they do need to be relaxed further in my opinion.
You can also see this review, and many others, on my YouTube channel.