Buttons Diapers are a true all in two (Ai2) nappy. There is no stay-dry layer or pocket, just a simple cover and insert system – which is what an Ai2 should be!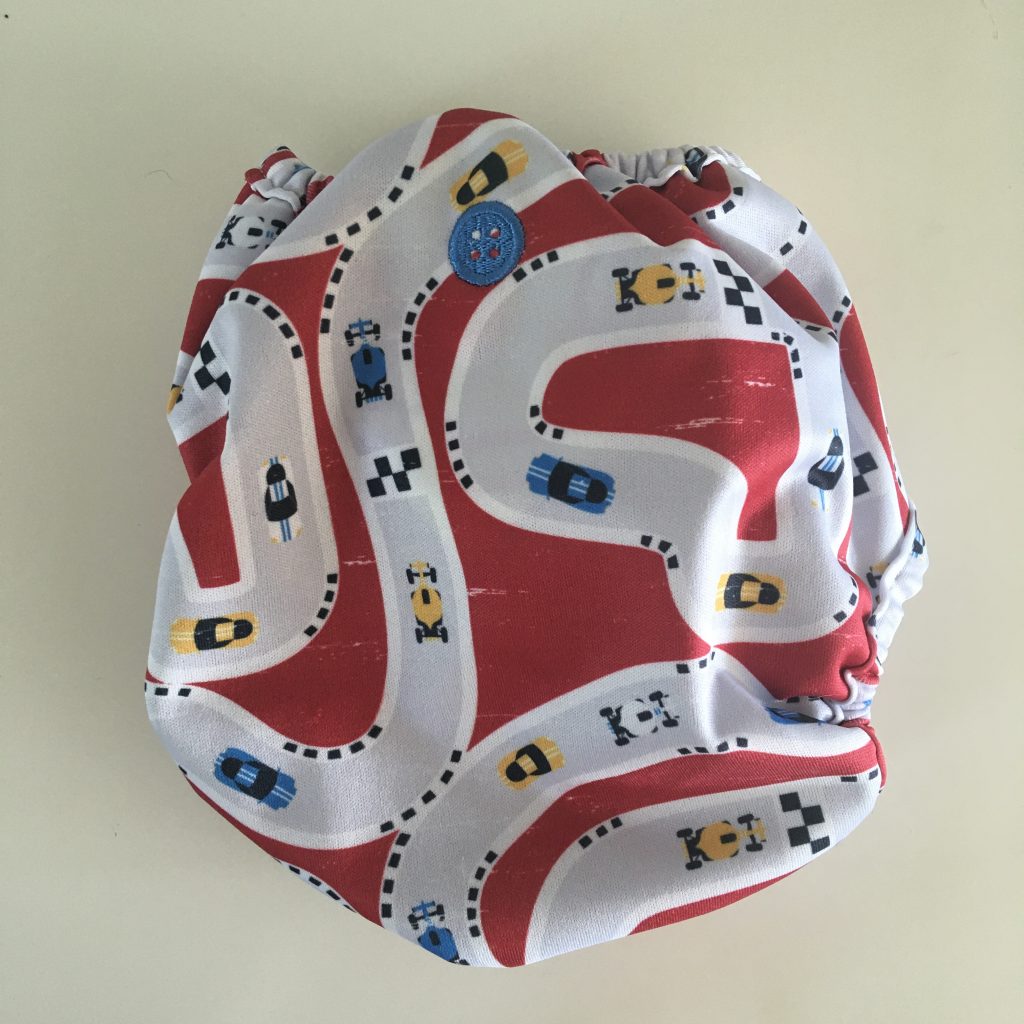 The covers are birth to potty sized and retail for around £11 each. As well as using the Buttons inserts you could also use these as a wrap over a shaped nappy, or even pad-fold something like a terry or prefold in. There is a wide selection of prints and block colours with new prints being released regularly.
They are only available in a popper waist fastening, and have just a single row of poppers which I actually prefer. There are three columns of rise poppers which is also my preferred style as it helps the nappy keep its shape. I do find the tabs quite deep and they sit lower across my baby's thighs than I'd like.
At the legs there is a double gusset, although I do prefer a single gusset for comfort. The leg elastics are incredibly strong. Too strong in my opinion as it leaves very deep sock marks. Despite playing with the fit and insert combinations for many months I'm unable to lessen the sock marks unfortunately. The waist is elasticated at the front as well as the back.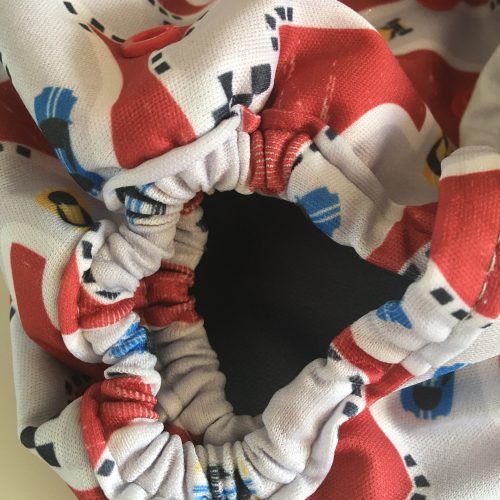 Inside the cover is very easy to wipe clean between changes. The PUL is a double layer, making this really resistant to leaks, even if the insert if fully saturated. All covers have a contrasting PUL colour, which is also available as a block colour. There is a single front and rear popper to secure the insert. This is quick to use but ensures the insert stays in place nicely. If the cover hasn't been soiled you can quickly just change the insert which saves on the number of covers you will need.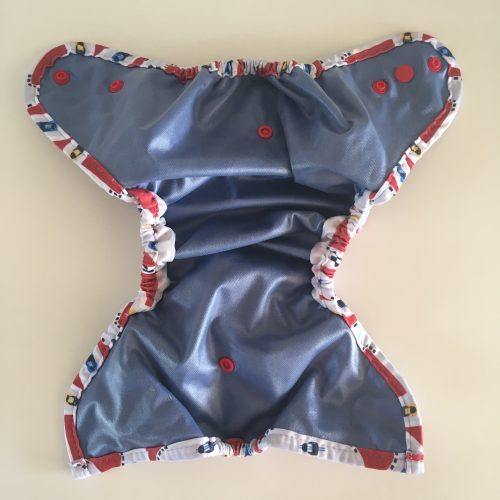 The Buttons inserts are sold in packs. There are both day and night versions, the day ones come in packs of three, the night in packs of two. There are also three different sizes available, small, large and extra large. A weight guide is available to help you decide which is the right one for your baby. However it is frustrating that you potentially need multiple insert sizes for a birth to potty cover. Finally there are three different fabric options, hemp:cotton blend, bamboo, and microfibre So an awful lot of options which can be overwhelming. Each insert type has a different colouring edge stitching, helping you identify them.
I have the hemp:cotton inserts in both the extra large and small sizes. These are both four layers and topped with a soft fleece so you do not need to add a liner if you don't want. I find both sizes very absorbent. When I first purchased this system my baby was a heavy wetter and it was one of only a few nappies I did not need to boost.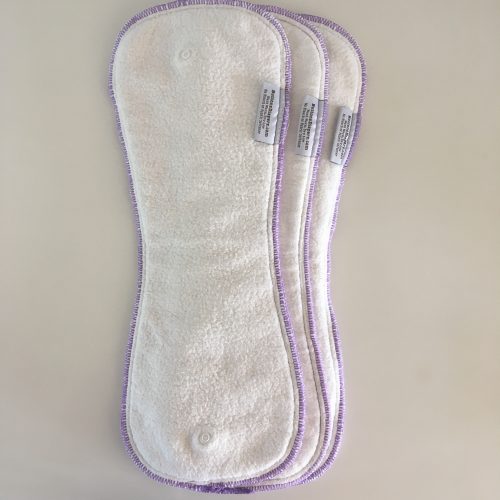 Although my baby was comfortably over the minimum weight range for the extra large, I do find them very big in the cover. Personally if using the one-size cover I'd stick the the small size which fits nicely and has the same amount of absorbent layers (although slightly shorter so less total capacity).
If using this system full time it is cost effective as you need less covers and the inserts probably won't require you to purchase extra boosters, at least for day time usage. However if you just wanted to try the nappy out you're looking at an outlay of over £30 because the inserts are not sold singularly. This is frustrating if you then find the nappy is not suitable.
Overall, although this is a good system and the inserts are really fantastic I wouldn't personally recommend it. We have struggled for months, with all sorts of variations of popper settings and inserts, but I'm unable to find anything that doesn't leave deep sock marks on my baby's legs. This may be something just to do with his shape (tall and skinny), but I would not recommend a nappy I wasn't happily using. Sadly I will be passing my Buttons covers and inserts on.
You can also see this review, and many others, on my YouTube channel.