This nappy was very kindly gifted to me as part of my previous role as a brand rep for Chuckles. But all opinions are my own.
The Chuckles trainers are not just the product missing from the cloth nappy market, but also a very well designed nappy. They retail for around £12-14.
The trainers come in two different sizes. The standard size fits around 4-18kgs. We were sent the larger size which fits around 17-30kgs. My baby is two and still on the smallest rise. I have actually squeezed my 26kg niece into these, she was on the last poppers and with the rise fully open, but that shows just how much flexibility there is in the sizing.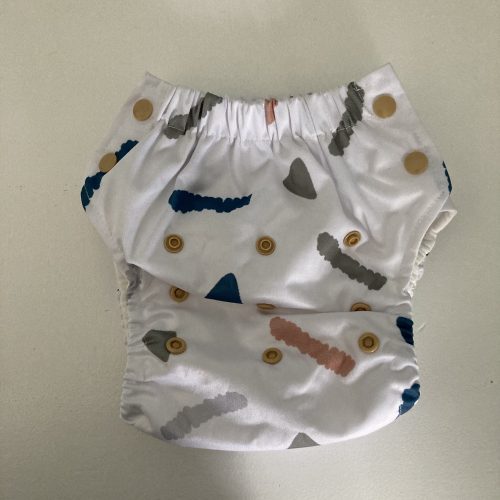 The rise poppers are in 3 columns, which is my preferred option. They are well spaced to give a good variety in the sizing. The popper fastening is on the hips. Each side has three columns of poppers and again this gives a good range of sizes. By having two rows it allows you to adjust the fit to accommodate chunkier or skinnier legs in relation to the waist. Having a waist fastening rather than a standard pull-up is especially useful if your baby soils the nappy.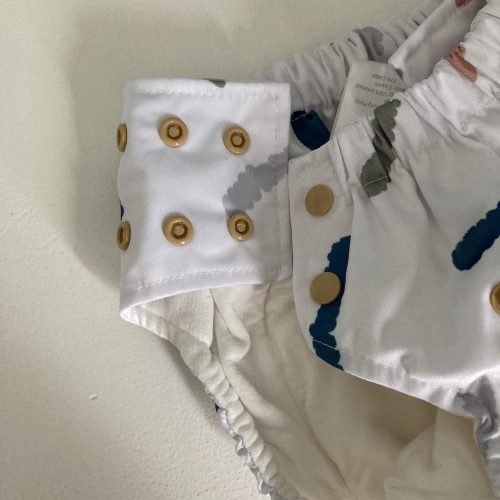 The elastics on the trainers are really gentle. The legs barely leave even the slightest mark. The waist elastic front and back is thick which I much prefer as I think it makes the more comfortable. You can also use these successfully as a pull-up if you want. After pulling up just ensure you have pushed the leg elastics into the knicker line.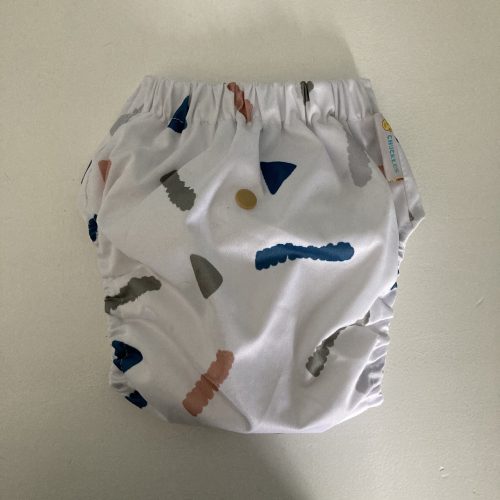 Inside is lined with a bamboo:cotton fabric. The outer part is just one layer thick, but the centre has a soaker pad containing two more layers (so three in total), giving some absorbency to catch little accidents. Being natural fibre these are not stay-dry, but this is part of the design. By allowing your child to feel wet, it creates an awareness to aid toilet training. If you want to use this on a younger baby, who doesn't like feel wet then you could add a fleece liner.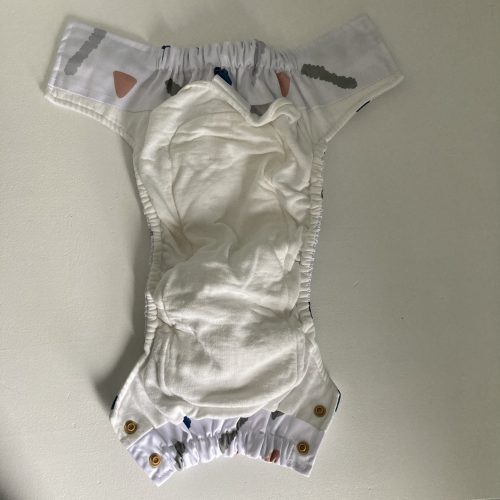 There is also a handy pocket at the back, with a concealed single popper. This allows you to add more absorbency, whether you want to use this for naps, car journeys, or even as an every day nappy. The Chuckles Prima inserts fit perfectly as you would expect. If using just one you can make use of the popper, or just stuff both into the pocket. This gives you 14 layers of absorbency, making it slightly more absorbent than the excellent Prima. You can also add anything else you already have for more absorbency, prefolds fit well, or any boosters, folded muslins or even flannels. The single popper is universal and I have also used it with my Bebeboo Choice inserts and my Little Love Bum trifold.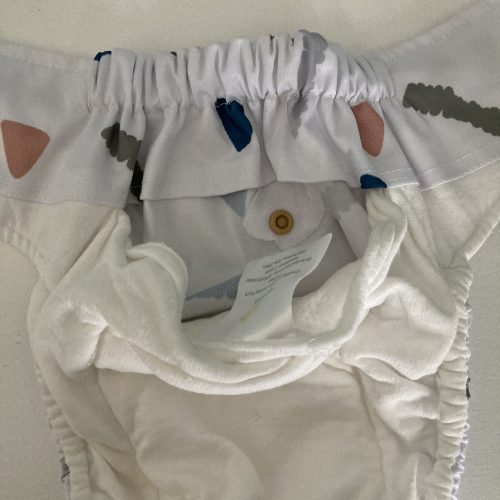 Overall I think these are a fantastic product. Simple but effective design, easy to use. With customisable absorbency and a good range of adjustment in the sizing and fit.
You can also see this review, and many others, on my YouTube channel.