Available in packs of 10 for £7.95. Either white or 'coffee fibre' fleece (which is just brown fleece) and rainbow overlocked edge.
Approximately 28.5 x 12.5 cm.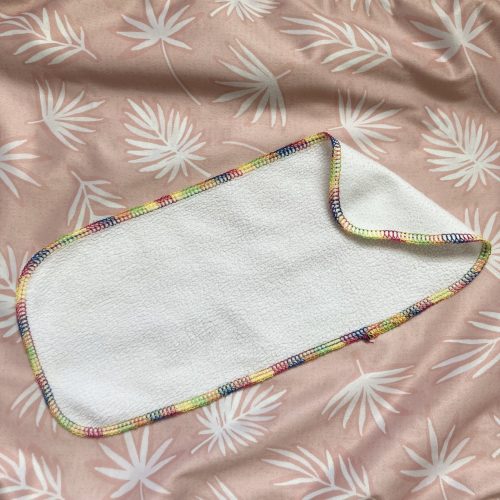 One of the smallest liners I've tried, and has a tenacity to curl a little because it's so thin. Struggles with coverage. Reasonable softness, but only on one side, the 'back' would not be so easy to remove solids from but it's fairly obvious which side should be against your baby.