Charlie Banana offer a small wet bag, which they call the tote, a larger pail bag which would substitute a nappy bucket, and a small pouch designed for wipes or CSP. I've not tried the pail bag or pouch so this overview is just about the tote.
The tote comes in a wide range of Charlie Banana prints, including their very popular Sophie la Girafe range. It retails for around £13. The tote holds 3-4 nappies so is great for trips out.
There is a concealed zip closure along the top. On one side there is a hanging loop, however this doesn't have a popper so cannot be hung on a pushchair handle etc. This is the downside of the bag.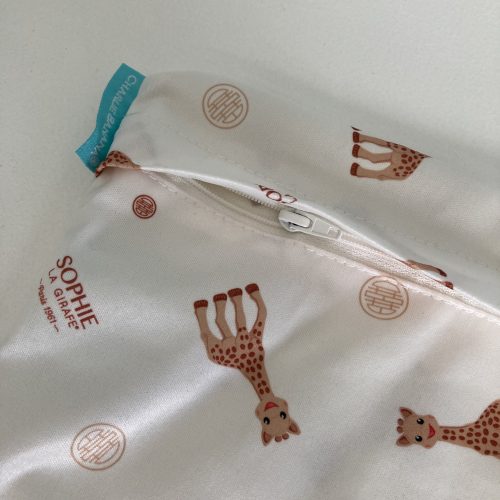 My favourite part of the tote is the little tab inside. This is sewn into the bottom seam of the bag and is designed for you to add a few drops of essential oils to mask any smells.