Little Lambs are a popular British brand (although their products are not British-made) who offer a wide range of cloth nappies and accessories. This review is for their birth to potty sized pocket nappy which retails for around £12. Although it has a lower price point it is EU-made and OEKO-TEX certified so you're getting a good quality nappy.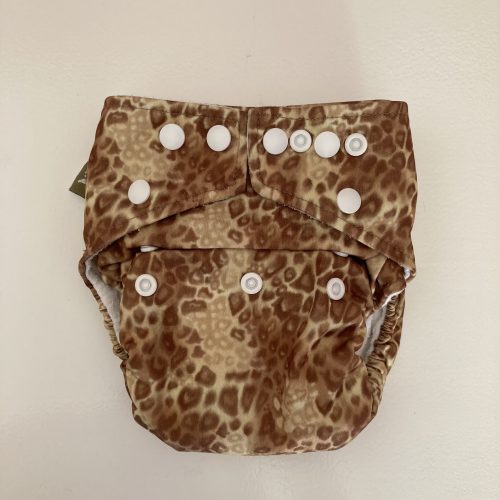 The PUL has a slight stretch which helps get a good fit and give your baby freedom of movement. It only comes with a popper waist fastening. The rise poppers are in three columns, my preferred option, but there are only two rows and the difference between those rows is small. As it is already a fairly generously sized nappy, I think you'd struggle to get a good fit on younger or shorter babies due to the length. That said it lasted my tall boy until potty training so great for older or taller children.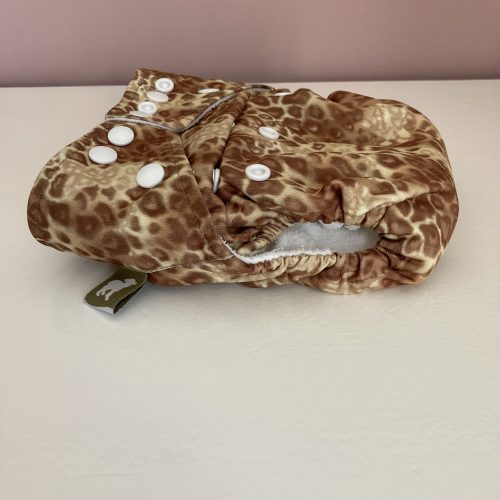 Inside the nappy is fully fleece-lined. Little Lambs do use a very soft fleece, and this is no exception. There is a reasonable sized pocket opening at the back, the fleece half is not elasticated. It does lack a PUL tummy panel, but as the length of the nappy cannot be shortened as much as you'd expect this is less of an issue.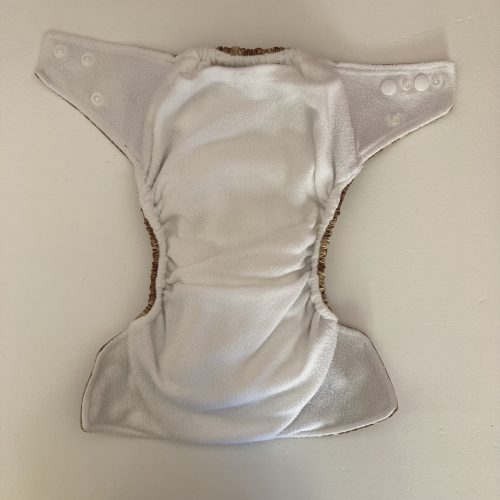 With the nappy you get two of Little Lambs bamboo inserts, these are also sold separately as boosters and you'll see these recommended a lot to boost nappies as they are very slim. I need to use both inserts with my average-wetting toddler, and even then it is not necessarily 100% reliable, even for two hours wear. But there is plenty of space to boost inside the pocket and at least this is a reasonable price point to start with.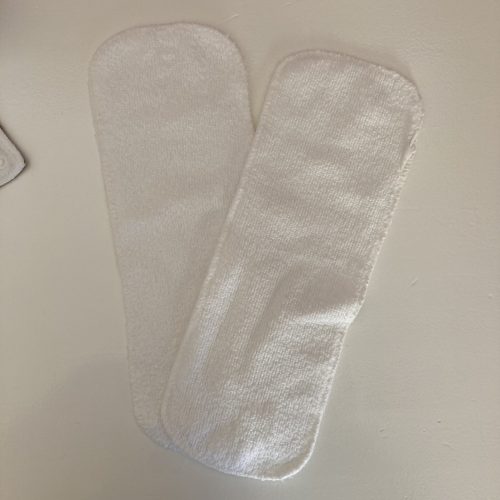 Another option to make this nappy even more affordable, would be to purchase some extra sets of the bamboo boosters (a pack of 10 is around £17). You can use these either to further boost the nappy, or to give you extra nappies. The pocket shell will dry really quickly, but the inserts take a bit longer, so by having a few extra sets you'll have some dry ones to hand and can get the nappy back on quicker. This does of course increase the wear and tear on the nappy, but after all they are there to be used.
Overall I really like these for toddlers and older babies. The price point is reasonable but without a compromise on quality. The absorbency isn't high, but they can be easily and cheaply boosted and at least they are natural fibres and slim.
You can also see this review, and many others, on my YouTube channel.