Whether finances is your primary motivator for using cloth, or just another added benefit, only buying what you need will help maximise the monetary savings.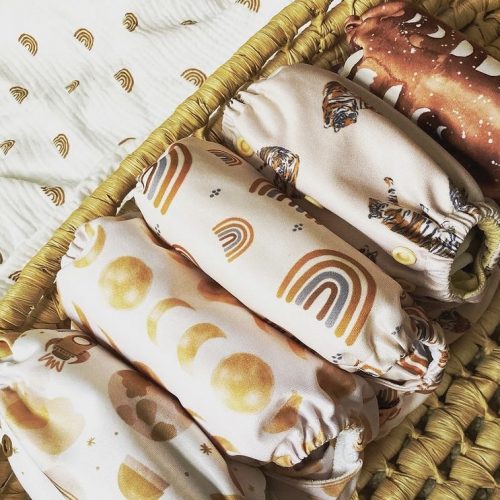 To wash every other day, you should expect to need 15-20 day nappies. This will give you enough to change every 2-3 hours, with a couple of extras for contingency. Then you'll need a 4-5 night nappies, although less wraps than inners as the drying time is much quicker. Although if you choose something which is faster drying, like terries, you can probably manage with one or two less. This might seem like a lot of night nappies but they can take several days to dry, especially in the winter.
For newborns around 30 in total should still be sufficient. It's likely that you'll still be changing during the night until the bowels mature, therefore you won't need a dedicated night nappy initially.
My initial, very successful, stash consisted of 20 fitted nappies and 5 wraps. We used the same system day and night, just adding boosters for nights. If you do use the same system full-time then you can manage with a couple less overall.
Of course you do not need to have a full stash in place to start. Just buy a couple and build up from there.