The Mimi & Co is an Ai2 / pocket nappy, or an Ai2 hybrid as I like to call nappies like this. It retails for around £21. I was given this nappy in exchange for a review, but this review is my honest opinion.
It comes with a popper waist, there are hip stability poppers, and an overlap. The rise poppers are in three columns, which I prefer. It also has an extra row to allow the nappy to be sized down really small. Overall I do find this a small nappy. It reportedly fits from 4kg-19kgs but at 15kgs, although a comfortable fit it is on the last poppers.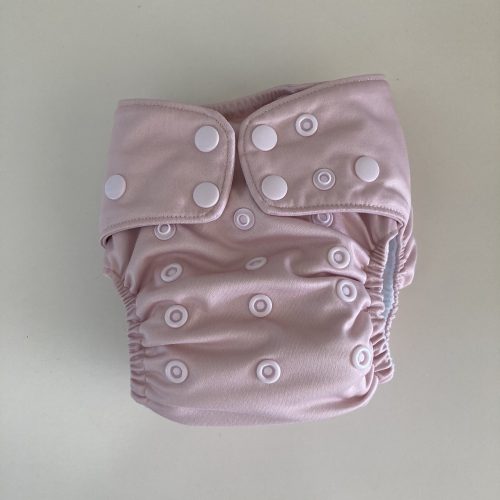 It has plenty of features which I like. The wide back elastic which I think is more comfortable. And it is narrow between the legs.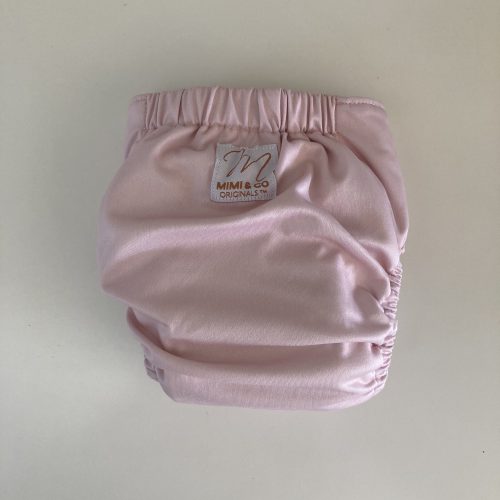 The tabs, both front and back, are longer than usual, allowing you to get a nice fit. There is also a tiny piece of tummy elastic but I don't think that really adds much.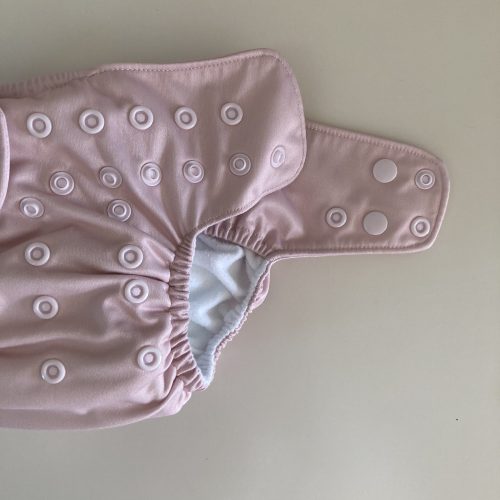 Inside there are generous front and back PUL panels. Each one of these is a flap to conceal the pocket openings. I do find they make solid removal more difficult, especially if it is more liquidly. The shell is lined with a suede cloth which acts as a stay-dry layer. The suede has bobbled but I find that common with suede.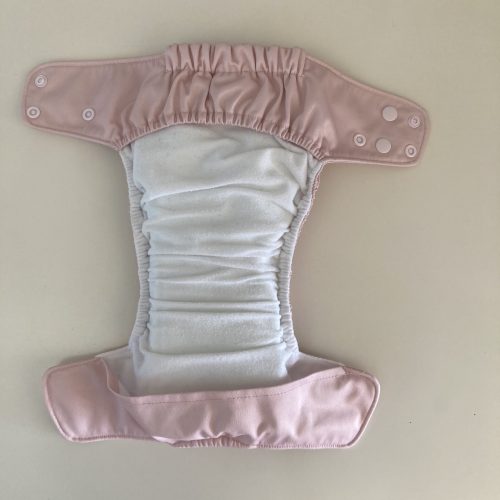 With the nappy you get two inserts. A long 5-layer bamboo, which is somewhere between an anchor and a snake. Plus a 4-layer hemp insert.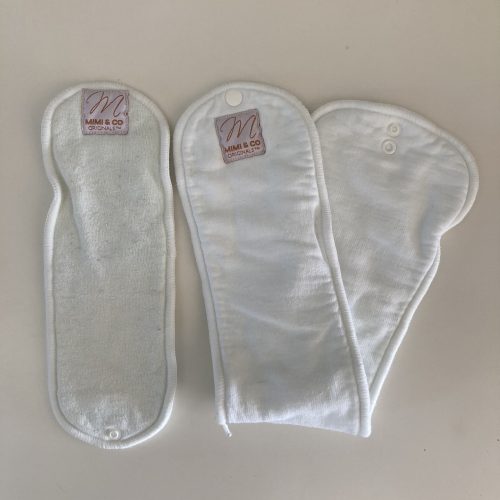 You can snap one, or both, inserts to the concealed popper at the back of the nappy. Then either lay the insert flat for an Ai2, or stuff into the pocket. Neither of the inserts are stay-dry so if you want to use as an Ai2 either your baby will feel wet (which some don't mind), or you will need to add a fleece liner.
For younger babies you may find the hemp insert sufficient. As your baby grows you will probably need to swap to the bamboo insert, and finally both inserts. When using the bamboo alone you can snap it to itself to hold it in half, or for a bit more absorbency (especially for boys), try the Z-fold. If using both inserts you can snap the hemp to the bamboo to make stuffing a little easier, although I do find this a difficult nappy to stuff. Due to the small size of the nappy I think you'd struggle to add much more absorbency.
Overall this is a cute little nappy. I love how small it sizes down, although I worry it won't last us until potty training. I find the absorbency is good on my 2-year old average wetter we can get 2-3 hours, but heavy wetters may struggle due to the lack of space to boost. There are plenty of things I love about the shell, but the difficulty in stuffing means I do not reach for this one as often as others.
You can also see this review, and many others, on my YouTube channel.