I'll start by saying that this review is for the Easyfit version 5 which was released in 2016. There are differences between the older versions so if you're buying preloved please make sure you know which version you are getting.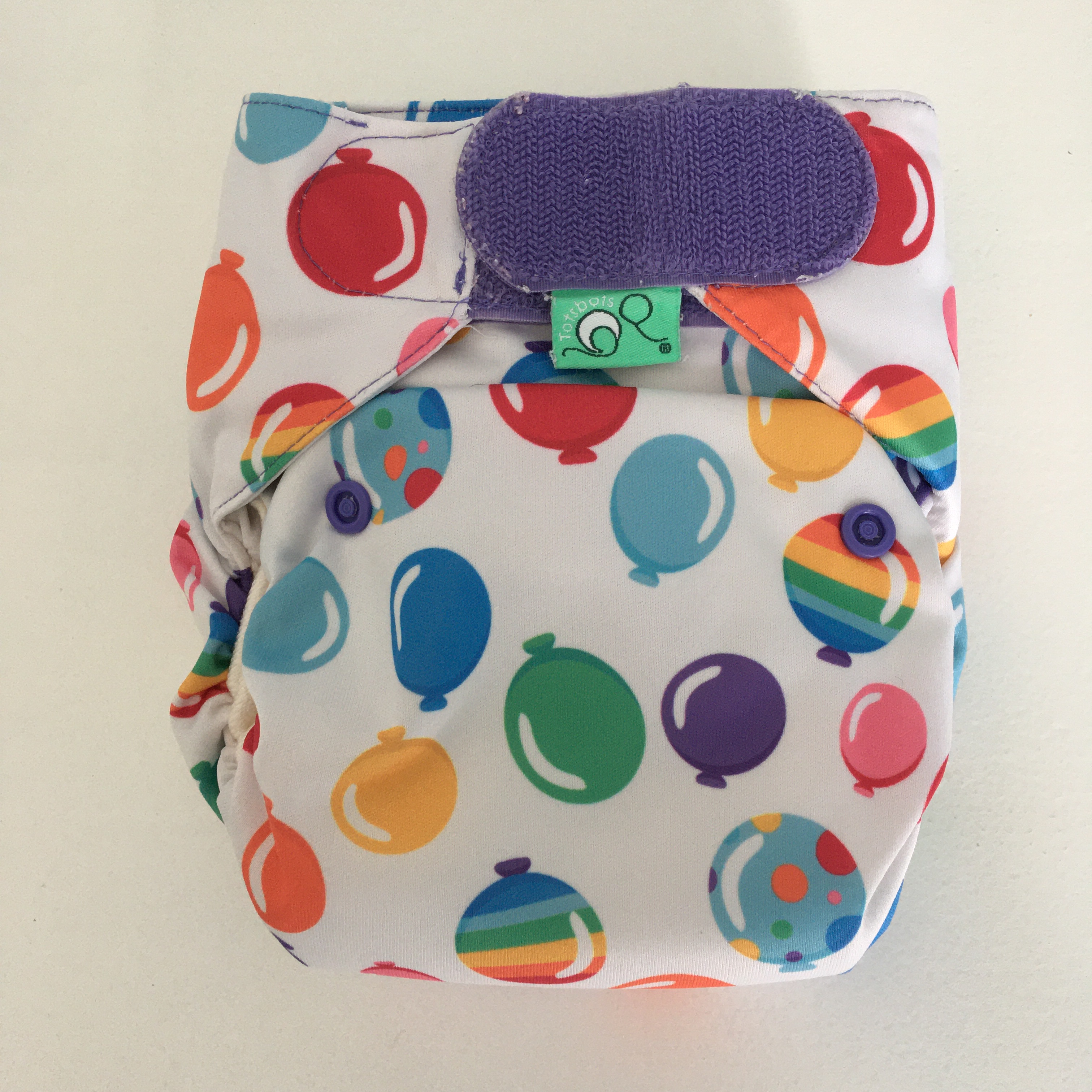 The Easyfit is a all in one birth to potty nappy. They also make a similar newborn sized nappy called the Teenyfit. I'd say the Easyfit is an average sized nappy in terms of the length. It should last until potty training for most children.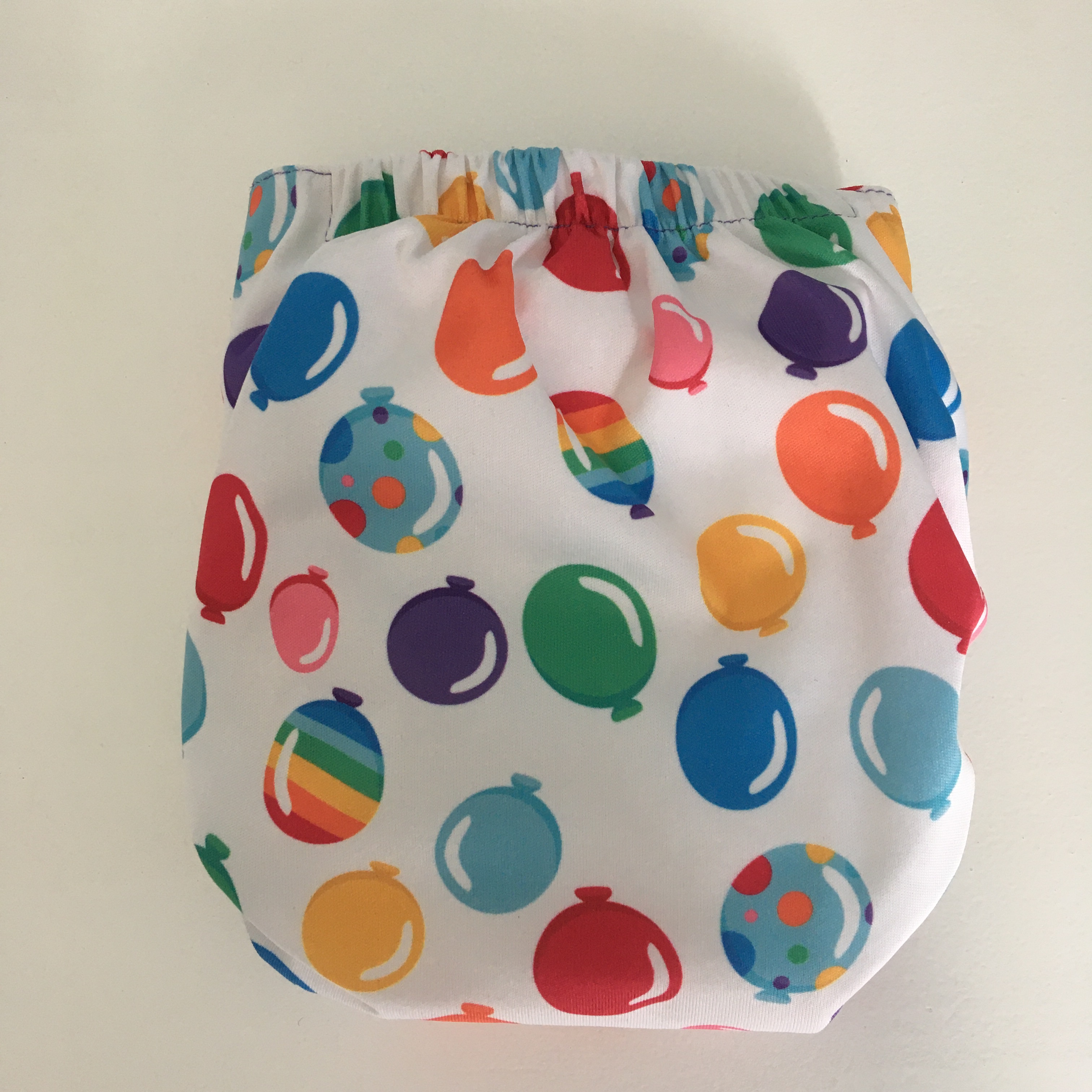 The Easyfit has a lovely soft PUL. And what is even better is that Tots Bots were the first company to use recycled plastic in the production of their PUL products.
There are good leg elastics and an elasticated panel on the back. Both help give good containment but are so soft they barely leave any sock marks.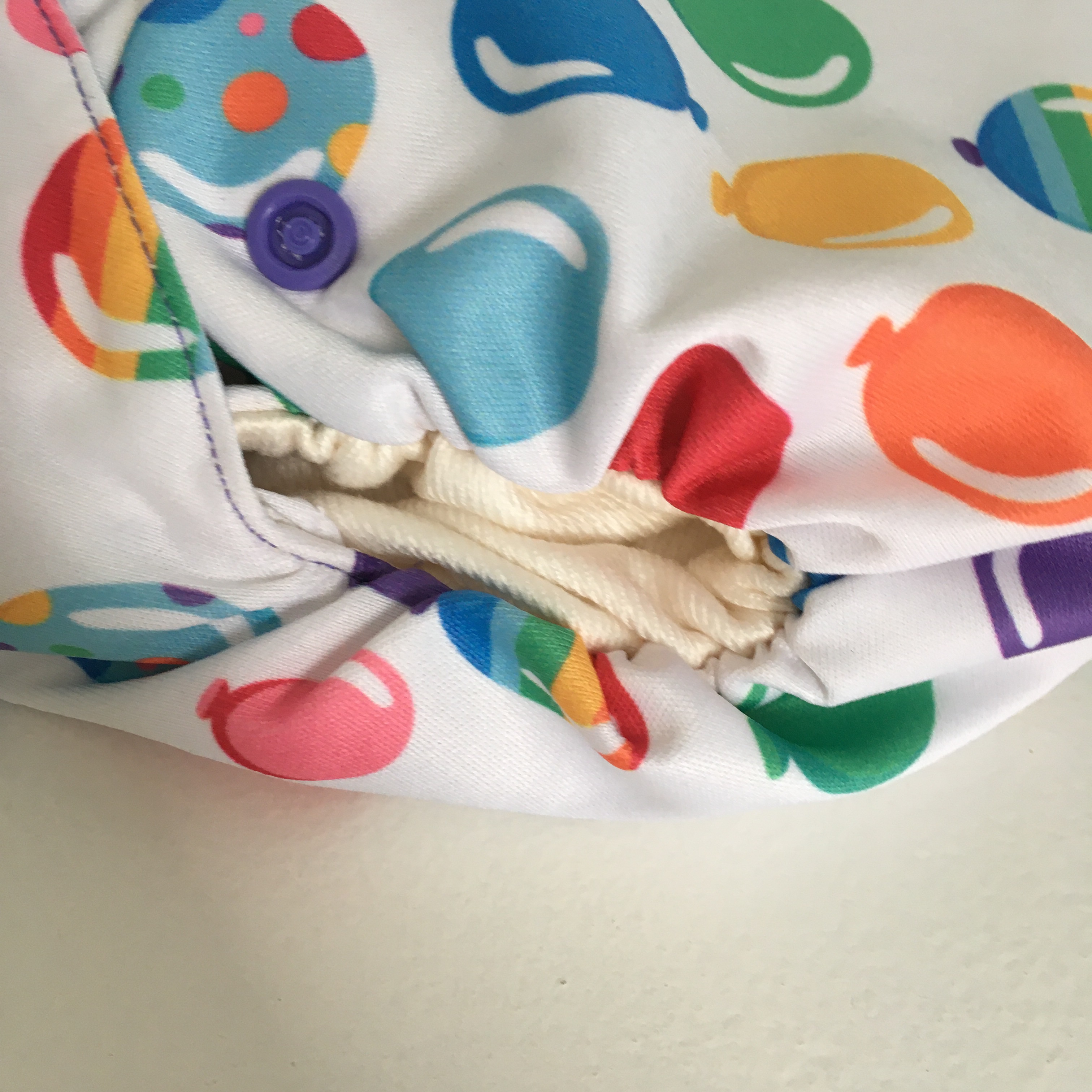 It is only available in a Velcro fastening. There are good quality laundry tabs for washing. I do find the edges of the Velcro tabs start to look a little worn round the edges but this is just cosmetic.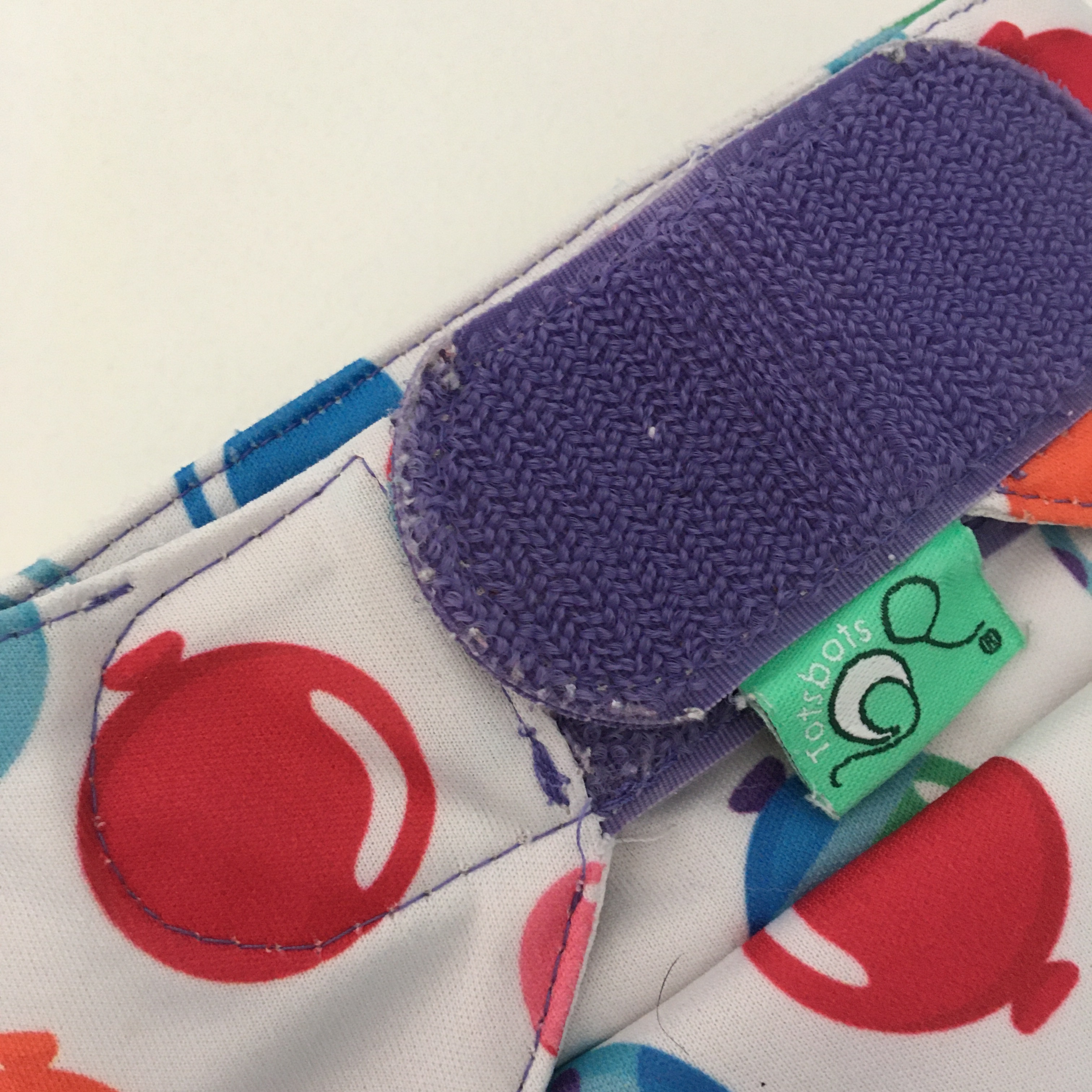 The Velcro tabs can be overlapped at the front to give a small waist. There is also a very generously sized Velcro panel meaning this nappy can accommodate larger waists too. I think this is a well-suited nappy for chunky babies.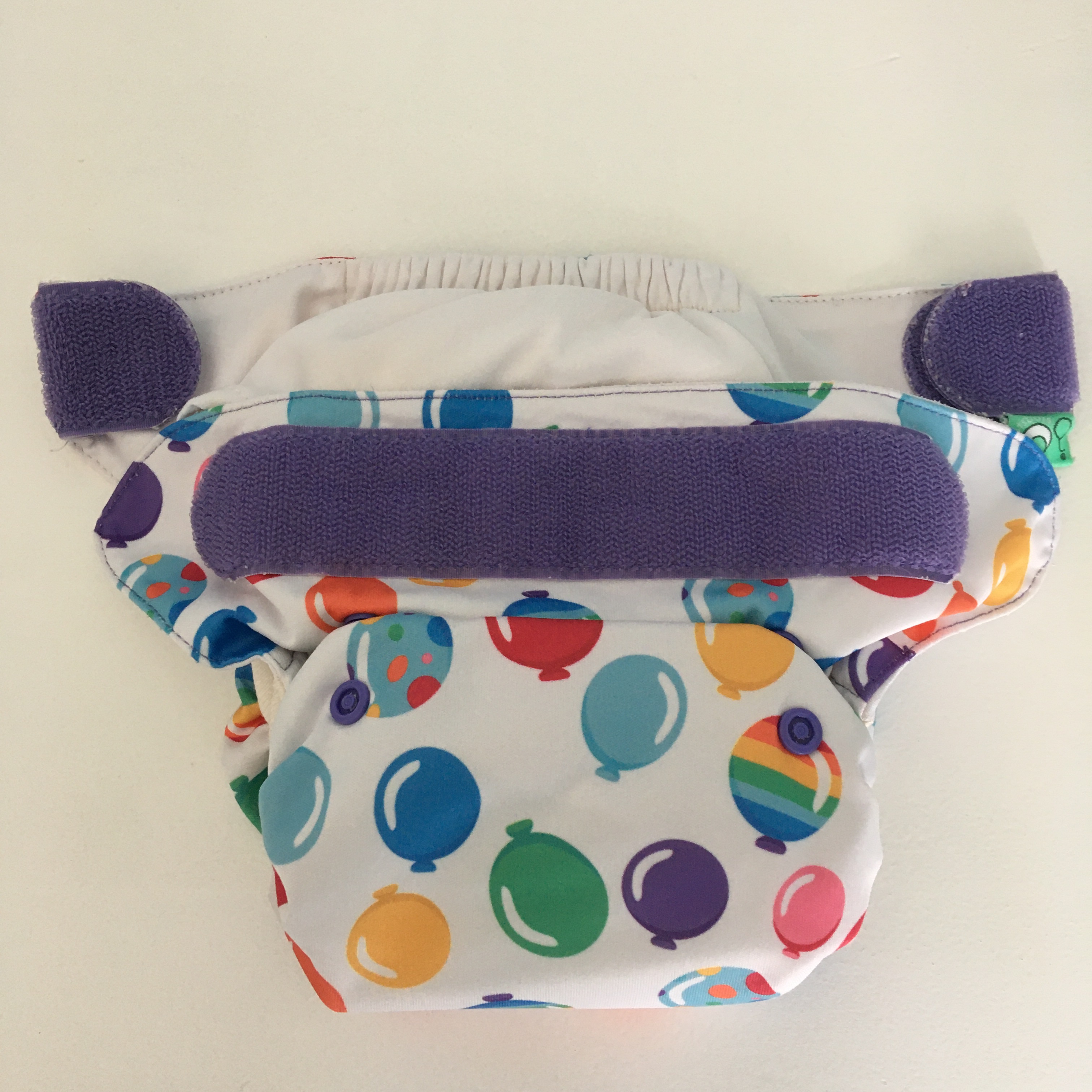 Inside the nappy is made from bamboo with a microfibre core to speed up drying time. Part of the absorbent core can be pulled out as well to get better air circulation when drying. Even then it isn't a fast drying nappy. I'd suggest turning it inside out when the tongue piece is dry to speed up drying the part against the PUL cover.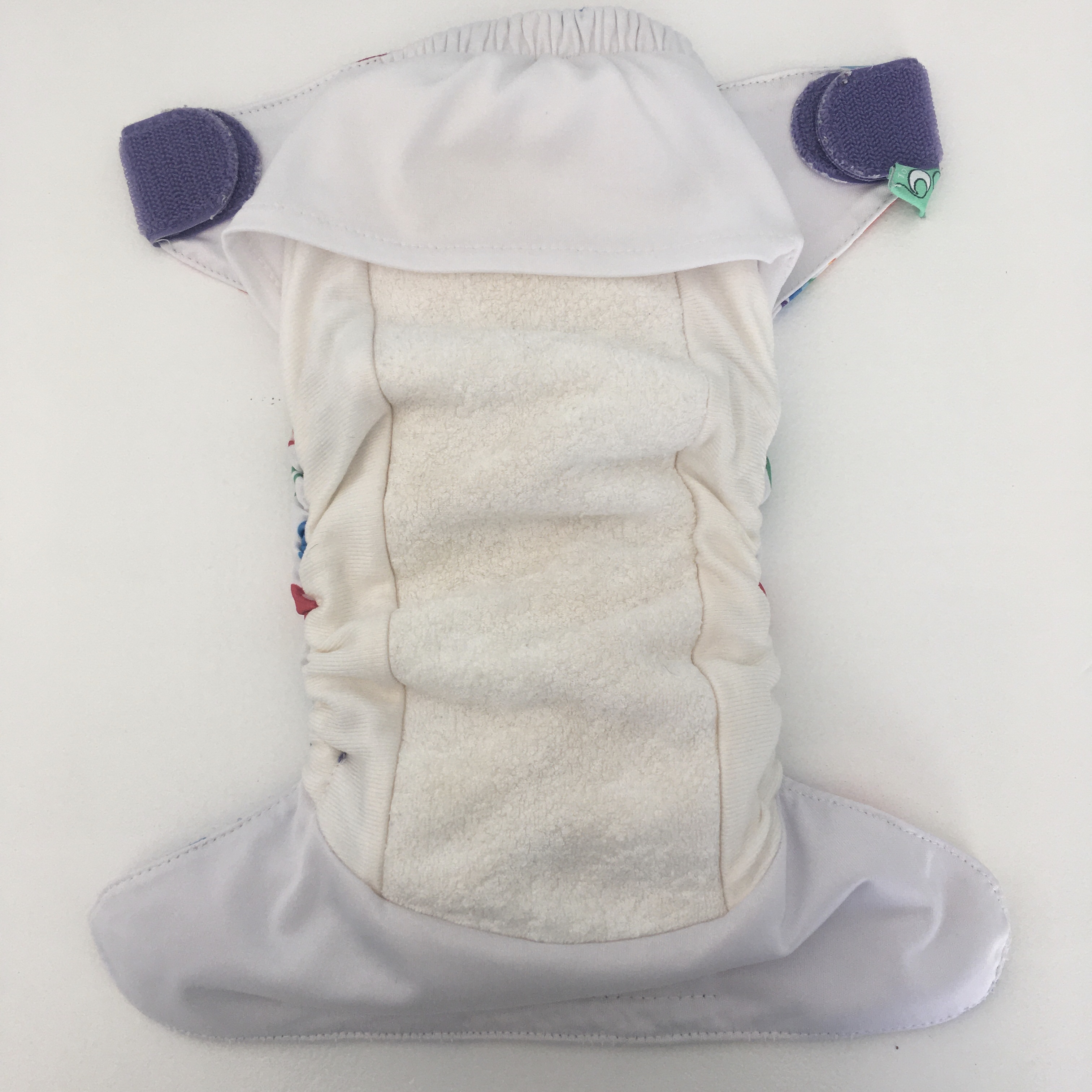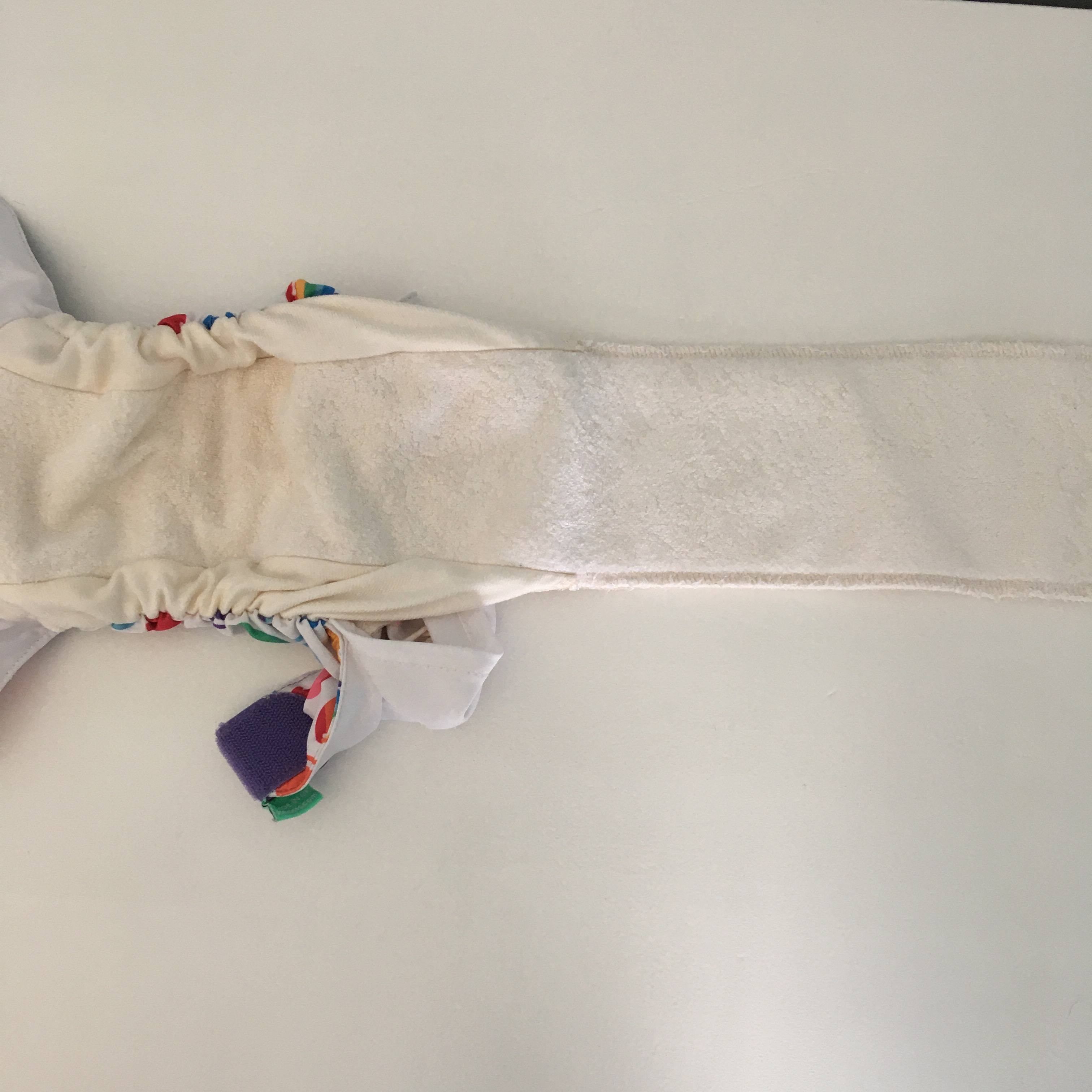 I don't find this nappy keeps my baby dry so you will need to add a fleece liner for that to happen.
Overall I like this nappy. It's slim and absorbent (although I do have to boost making it a little bulkier). It's very soft and looks comfortable which is really important to me. I'm not a fan of bamboo personally due to the manufacturing process, and it's higher maintenance than cotton for example as you need to worry more about fibre damage. But this is a good, easy to use nappy at a reasonable price point.
You can also see this review, and many others, on my YouTube channel.